https://gymnearme.net.au/backend/profiles/get_profiles?gym_id=4271&include_types=1&include_classes=1&include_features=1&include_social=1&include_memberships=1&include_offers=1&include_hours=1&include_reviews=1&include_google_place=1&include_average_review=1&return_url=1
Category
Gym

Fitness Center

Health Centre
Classes
Group Classes

Strength Training

Fitness Center
Opening Hours
Mon: Open 24 Hours
Tue: Open 24 Hours
Wed: Open 24 Hours
Thu: Open 24 Hours
Fri: Open 24 Hours
Sat: Open 24 Hours
Sun: Open 24 Hours
Membership Plans Available at Snap Fitness 24/7 Croydon
For $35.15 per fortnight, you can join Snap Fitness Croydon and have access to all Snap Fitness Clubs, 24/7, with no lock in contract and classes included at participating clubs.
| Plan | Description | Price |
| --- | --- | --- |
| Month to Month Membership | | $35.15 - fortnightly |
About Snap Fitness 24/7 Croydon
Join Snap Fitness 24/7 gym in Hong Kong and get unlimited access to over 2,500 Snap Fitness centres worldwide! Month-to-month payment, no fixed term contract. Learn more!
Welcome to Snap Fitness Croydon! We're here for you 24/7 to help you move your body and your mood; with a strong member community; and a super supportive team. Members get access to the best range of cardio, strength, and functional training equipment; free classes, personal training; plus a member app to help set your own goals and track your progress. Call or click today to learn more and join the Snap Fitness community, or come see us in club! Visit our website to see staffed hours.
See what makes Snap Fitness 24/7 Croydon the Best Gym in Town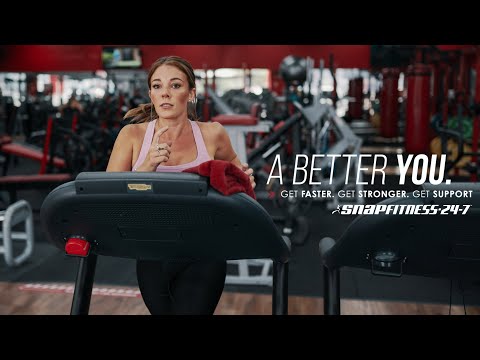 Experience the energy and community at Snap Fitness 24/7 Croydon.
See our certified trainers in action and get a feel for the energy and community at our gym. Watch now and come experience the difference at Croydon.
Get a feel for the lively and supportive atmosphere that sets Snap Fitness 24/7 Croydon apart from other gyms in Croydon
See firsthand the dedication and passion of our certified trainers as they guide and inspire members to reach their fitness goals.
Map
Enquire and view gym prices at Snap Fitness 24/7 Croydon. No obligation to join.
Customer Reviews
Snap Fitness Croydon is a great gym that offers a wide range of facilities and features to its members. Customers love the friendly and helpful staff, who are always willing to help out and make sure everyone is comfortable and safe. The gym is well equipped with all the necessary equipment and is kept clean and tidy. The club manager, Damian, is a great host and trainer, and always greets customers with a smile. He is very knowledgeable and mindful of members' needs.
The gym has a great atmosphere and is very welcoming and encouraging. It is a great place to meet new people and make friends. The trainers are enthusiastic and knowledgeable, and always willing to help with any questions or advice. The gym also has plenty of social events, helping people network and meet new people.
The gym is also very secure, with parking nearby and easy access to any machine. It is also very reasonably priced and part of the Snap Fitness franchise, meaning members can attend any of the locations around the country if needed. All in all, Snap Fitness Croydon is an excellent gym that is highly recommended to anyone looking for a supportive environment to train in.
A very well equipped, well maintained gym with all the equipment most people would want. The owner, Damian, is a great host, manager and trainer for many at this gym, which has a really friendly, almost family feel to it. It's very accessible, not overly crowded, you get quick access to any machine you want, parking nearby is a breeze, and it's very secure for patrons wanting to train late at night...you can park near the door and see your car easily.
Jezza Mondo
I attended this gym as a casual with my sister, who is a member. I was greeted by Damian, who instantly made me feel very welcome. I enjoyed my session so much! This place is more than a gym, its a community. It doesn't matter where you are on your fitness journey, all are welcome. The space and equipment was extremely clean and everyone respected the cleaning rules - I felt very safe in the middle of this pandemic! Damian is especially amazing, his customer service is like something I haven't experienced in a gym before. I can't wait to go back and I highly HIGHLY recommend you try this gym! Thanks Damian and the team at Snap Fitness Croydon!
Shaye Hickey
Joined Snap Fitness Croydon for training from the start of COVID-19 and they have been wonderful in offering online classes and outdoor classes when they where aloud too. l have managed to work with a couple of the trainers and lose over 17kgs. They have been wonderful in supporting and making sure everyone was ok. Thanks Snap Fitness Croydon. Its a great supportive gym with lots of encouraging staff and customers.
Erin Browne
Great gym, fully equipped. Staff are super welcoming , friendly and professional. Damian,the club manager, is just fantastic, knowledgeable and super mindful of member's needs. Big Thank you for your service. My husband and I strongly recommend Snap Fitness Croydon to everyone, look no further.
Bertha Varela