https://gymnearme.net.au/backend/profiles/get_profiles?gym_id=4279&include_types=1&include_classes=1&include_features=1&include_social=1&include_memberships=1&include_offers=1&include_hours=1&include_reviews=1&include_google_place=1&include_average_review=1&return_url=1
Category
Gym

Fitness Center

Health Centre
Opening Hours
Mon: Open 24 Hours
Tue: Open 24 Hours
Wed: Open 24 Hours
Thu: Open 24 Hours
Fri: Open 24 Hours
Sat: Open 24 Hours
Sun: Open 24 Hours
Membership Plans Available at Snap Fitness 24/7 Elara
Month to Month Membership: Pay $43.90 every two weeks and get access to all Snap Fitness Clubs and classes at participating clubs, with no lock in contract.
12 Month Membership: Pay $37.90 every two weeks and get access to all Snap Fitness Clubs and classes at participating clubs, with a 12 month contract.
| Plan | Description | Price |
| --- | --- | --- |
| Month to Month Membership | | $43.90 - fortnightly |
| 12 Month Membership | | $37.90 - fortnightly |
About Snap Fitness 24/7 Elara
Join Snap Fitness 24/7 gym in Hong Kong and get unlimited access to over 2,500 Snap Fitness centres worldwide! Month-to-month payment, no fixed term contract. Learn more!
Welcome to Snap Fitness Elara! We're here for you 24/7 to help you move your body and your mood; with a strong member community; and a super supportive team. Members get access to the best range of cardio, strength, and functional training equipment; free classes, personal training; plus a member app to help set your own goals and track your progress. Call or click today to learn more and join the Snap Fitness community, or come see us in club! Visit our website to see staffed hours.
See what makes Snap Fitness 24/7 Elara the Best Gym in Town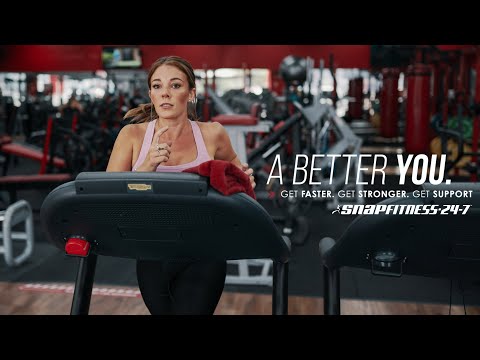 Experience the energy and community at Snap Fitness 24/7 Elara.
See our certified trainers in action and get a feel for the energy and community at our gym. Watch now and come experience the difference at Marsden Park.
Get a feel for the lively and supportive atmosphere that sets Snap Fitness 24/7 Elara apart from other gyms in Marsden Park
See firsthand the dedication and passion of our certified trainers as they guide and inspire members to reach their fitness goals.
Map
Enquire and view gym prices at Snap Fitness 24/7 Elara. No obligation to join.
Customer Reviews
Snap Fitness Elara is an amazing gym that offers a wide range of facilities and features to help customers reach their fitness goals. Customers love the modern equipment, spacious facility, and friendly staff. The management team is highly praised for their warm and welcoming approach, and for helping customers find the best plan to suit their individual needs. The personal trainers are also highly praised for their knowledge, expertise, and ability to motivate and inspire customers. Customers also appreciate the cleanliness of the facility, the convenience of its location, and the helpfulness of the staff. The gym also offers a variety of classes and personal training options, as well as exercise and training protocols. All in all, customers are extremely satisfied with their experience at Snap Fitness Elara and highly recommend it to others.
It all starts with the amazing management team. Without them, my experience would not be the same. Paula (the owner) kindly guided me through the facility and helpfully discussed all my options. With ease we found a plan that suited me to achieve my fitness goals. As a regular gym goer, I felt this gym was right. All the positive energy is the main reason Snapfitness was the go. Huge thanks to the management team!
Mahim Khan
For weeks I was dreading to start a gym routine; basically, I had no prior experience. The day I decided to go, I am so glad that I met Scott. His warm and friendly disposition put me at ease straight away. He listened to my goals and broke it down into simple steps. The confidence he gave me on that first day propelled me through my first month. I can now do the most technical weightlifting exercises like barbell squats, barbell deadlift and barbell bench press with proper form, all thanks to Scott's guidance and experience. He is attentive not just to me but everyone at the gym and it creates such a positive environment. Thank you Scott, I hope to keep learning from you. You are the best!
Sikandar Ali
Snap Fitness Elara is incredibly amazing and has immaculate ambience. It has the state of the art equipments. The trainers are friendly and inspiring. I have been training under Eliza and she has drawn the best out of me. I have gained so much strength from her sessions and can't thank her enough. I always look forward to her sessions as they are fun, exerting and productive. Thank you Eliza! Keep it up!
Manuja Chadha
Very nice experience starting here. Very kind ans friendly staff I relieved a lot of stress since starting to exercise here. Scott helped me get started and displayed a lot of patience and generosity and kept me motivated with the myzone equipments. Very kind and friendly team who help people of all levels get started in a comfortable and supportive environment. So happy and clean facility!
BT