https://gymnearme.net.au/backend/profiles/get_profiles?gym_id=4292&include_types=1&include_classes=1&include_features=1&include_social=1&include_memberships=1&include_offers=1&include_hours=1&include_reviews=1&include_google_place=1&include_average_review=1&return_url=1
Category
Gym

Fitness Center

Health Centre
Opening Hours
Mon: Open 24 Hours
Tue: Open 24 Hours
Wed: Open 24 Hours
Thu: Open 24 Hours
Fri: Open 24 Hours
Sat: Open 24 Hours
Sun: Open 24 Hours
Membership Plans Available at Snap Fitness 24/7 Fremantle
With Snap Fitness Fremantle, you can get access to all Snap Fitness Clubs, classes included (at participating clubs), and 24/7 access for only $37.90 per fortnight with no lock-in contract.
| Plan | Description | Price |
| --- | --- | --- |
| Month to Month Membership | | $37.90 - fortnightly |
About Snap Fitness 24/7 Fremantle
Join Snap Fitness 24/7 gym in Hong Kong and get unlimited access to over 2,500 Snap Fitness centres worldwide! Month-to-month payment, no fixed term contract. Learn more!
Welcome to Snap Fitness Fremantle! We're here for you 24/7 to help you move your body and your mood; with a strong member community; and a super supportive team. Members get access to the best range of cardio, strength, and functional training equipment; free classes, personal training; plus a member app to help set your own goals and track your progress. Call or click today to learn more and join the Snap Fitness community, or come see us in club! Visit our website to see staffed hours.
See what makes Snap Fitness 24/7 Fremantle the Best Gym in Town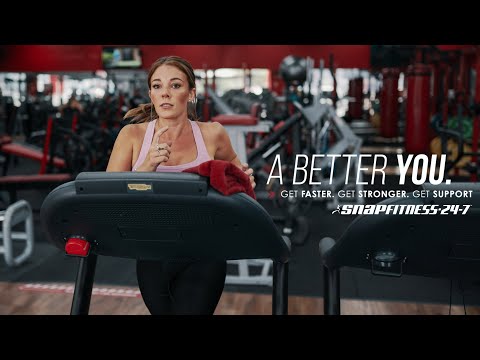 Experience the energy and community at Snap Fitness 24/7 Fremantle.
See our certified trainers in action and get a feel for the energy and community at our gym. Watch now and come experience the difference at Fremantle.
Get a feel for the lively and supportive atmosphere that sets Snap Fitness 24/7 Fremantle apart from other gyms in Fremantle
See firsthand the dedication and passion of our certified trainers as they guide and inspire members to reach their fitness goals.
Map
Enquire and view gym prices at Snap Fitness 24/7 Fremantle. No obligation to join.
Customer Reviews
Snap Fitness Fremantle is a well-equipped gym that offers a great range of facilities and features. Customers have praised the brand new equipment, the friendly and helpful staff, and the clean and welcoming environment. The gym manager, Tom, is particularly popular with customers, as he is experienced and always willing to help out and give pointers. He also writes personalised programs for customers, which helps them to use the equipment safely and with the right form. Customers have also commented on the great deals available and the convenient opening times. The gym also offers reformer pilates classes, personal training options, and a range of exercise and training protocols. All in all, customers have had a great experience at Snap Fitness Fremantle and highly recommend it.
The gym used to be in a very good environment when Tom was working there. What a guy he was. Now the situation is different. Yes there are people who will help you build but Tom was a manager with the education and practice which is definitely seen lacking at the gym. I still love the place but nowadays just really busy and had to workout with too many people.
Ranjan Gautam
Staff were great and the equipment is brand new and top quality. The place is small but if don't go at peak times then no issues as per all other gyms. Great deal on at the moment too. Odd response to my review so as per comment I will clarify. The main room where the weight machines and free weights are is a lot smaller than my old gym at HBF plus a whole bunch of gyms around Perth. Based on the above, I will find another gym.
ben
Brand new gym with fully equipment. Im living in Fremantle and for me gym is not only training, is also who is looking after it... and everything what make this place special was Tom ... he was it all. He is very professional and also He knows everyone names and rutines. The gym is not the same without you man!! Thank you for all!!! Ill miss you everyday!!!
Pietro Monfrecola