https://gymnearme.net.au/backend/profiles/get_profiles?gym_id=4297&include_types=1&include_classes=1&include_features=1&include_social=1&include_memberships=1&include_offers=1&include_hours=1&include_reviews=1&include_google_place=1&include_average_review=1&return_url=1
Category
Gym

Fitness Center

Health Centre
Classes
Boxing

Functional Studio

Personal Trainers
Opening Hours
Mon: Open 24 Hours
Tue: Open 24 Hours
Wed: Open 24 Hours
Thu: Open 24 Hours
Fri: Open 24 Hours
Sat: Open 24 Hours
Sun: Open 24 Hours
Membership Plans Available at Snap Fitness 24/7 Gosnells
For $35.15 per fortnight, you can join Snap Fitness Gosnells and have access to all Snap Fitness Clubs, with no lock in contract, 24/7 access, and classes included at participating clubs.
| Plan | Description | Price |
| --- | --- | --- |
| Month to Month Membership | | $35.15 - fortnightly |
About Snap Fitness 24/7 Gosnells
Join Snap Fitness 24/7 gym in Hong Kong and get unlimited access to over 2,500 Snap Fitness centres worldwide! Month-to-month payment, no fixed term contract. Learn more!
Welcome to Snap Fitness Gosnells! We're here for you 24/7 to help you move your body and your mood; with a strong member community; and a super supportive team. Members get access to the best range of cardio, strength, and functional training equipment; free classes, personal training; plus a member app to help set your own goals and track your progress. Call or click today to learn more and join the Snap Fitness community, or come see us in club! Visit our website to see staffed hours.
See what makes Snap Fitness 24/7 Gosnells the Best Gym in Town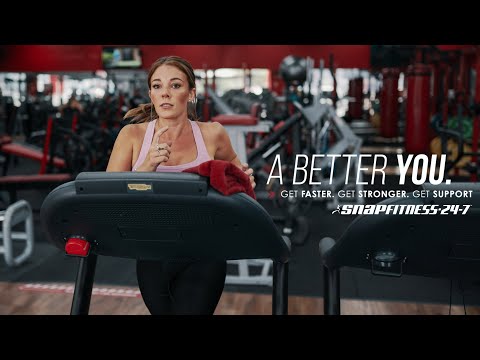 Experience the energy and community at Snap Fitness 24/7 Gosnells.
See our certified trainers in action and get a feel for the energy and community at our gym. Watch now and come experience the difference at Gosnells.
Get a feel for the lively and supportive atmosphere that sets Snap Fitness 24/7 Gosnells apart from other gyms in Gosnells
See firsthand the dedication and passion of our certified trainers as they guide and inspire members to reach their fitness goals.
Map
Enquire and view gym prices at Snap Fitness 24/7 Gosnells. No obligation to join.
Customer Reviews
Snap Fitness Gosnells is a great gym that offers a wide range of facilities and features to help customers achieve their fitness goals. Customers appreciate the cleanliness of the gym and the quality of the equipment, as well as the 24-hour access and ample parking. The staff are friendly and knowledgeable, and the gym offers personal training options and free fitness classes. Customers also appreciate the culture of the gym, which is welcoming and encouraging. The gym is conveniently located in the heart of Gosnells, with a food store next door for post-workout snacks. Customers have praised the staff, particularly Jen at the front desk, for their friendliness and helpfulness. They have also commented on the new trainer and the large, air-conditioned gym. All in all, Snap Fitness Gosnells is a great gym that offers a wide range of facilities and features to help customers achieve their fitness goals.
Big thank you to Shane at Snap Fitness Gosnells for his help in setting up a membership for my daughter. Shane was great to deal with and his enthusiasm for the club and lifestyle is infectious. He's an asset to the club. The gym itself is always clean and has all the equipment and facilities you need to achieve your goals.
Tony B
Recently left this gym as it was constantly dirty and the equipment is in various states of disrepair. The owner clearly doesn't care about putting any money into the gym - bench press equipment was breaking for ages with the rubber stoppers coming off, this was eventually replaced by what looked like a trashbag wrapped around the pole, and then just an out of order sign. Front signage hasn't lit up in months so it always looks closed. Some members would bring their children in, who would then run around and use the equipment like it was a playground. There's definitely much better gyms for the same price
Roxy Weissflog
I've started here about 2 years ago and it had average equipment and nothing to complain about and I was happy about it, but for past few months this gym is falling apart. The only bench press we have here is broken about one month and not getting fixed. There r few other equipment are about falling apart and and some literally about to. There is water leak from roof for more than two months and there is bucket sitting there in the middle of gym.I'm paying premium money for a below average gym and it's just because it's close to my place but honestly it's not worth it anymore. I'll give it another month and if things doesn't get better I'll be looking for better gym even if it's not gonna be close as this to my place.
7sky 0093
Place has been recently refurbished. Great range of equipment (Plus quality is nice), friendly staff and members. Music can be selected which is great, be handy if it could be set to a certain genre and walk away. It seems to go back to default which is pop. Can be a little cramp and busy at times but this is easily avoided by picking a less busy time of the day to workout. In all, its great value and has everything you require to train - Whether you are a beginner or a fully fledged gym rat, Snap Fitness Gosnells is for you.
Inspector X