https://gymnearme.net.au/backend/profiles/get_profiles?gym_id=4326&include_types=1&include_classes=1&include_features=1&include_social=1&include_memberships=1&include_offers=1&include_hours=1&include_reviews=1&include_google_place=1&include_average_review=1&return_url=1
Category
Gym

Fitness Center

Health Centre
Classes
Pilates

Circuit

HIIT

Boxing
Opening Hours
Mon: Open 24 Hours
Tue: Open 24 Hours
Wed: Open 24 Hours
Thu: Open 24 Hours
Fri: Open 24 Hours
Sat: Open 24 Hours
Sun: Open 24 Hours
Membership Plans Available at Snap Fitness 24/7 Manly West
At Snap Fitness Manly West, you can choose between a month-to-month membership with no lock-in contract and 24/7 access to all Snap Fitness clubs, or a 12-month membership with the same access and classes included for a lower price.
| Plan | Description | Price |
| --- | --- | --- |
| Month to Month Membership | | $37.50 - fortnightly |
| 12 Month Membership | | $33.5 - fortnightly |
About Snap Fitness 24/7 Manly West
Join Snap Fitness 24/7 gym in Hong Kong and get unlimited access to over 2,500 Snap Fitness centres worldwide! Month-to-month payment, no fixed term contract. Learn more!
Welcome to Snap Fitness Manly West! We're here for you 24/7 to help you move your body and your mood; with a strong member community; and a super supportive team. Members get access to the best range of cardio, strength, and functional training equipment; free classes, personal training; plus a member app to help set your own goals and track your progress. Call or click today to learn more and join the Snap Fitness community, or come see us in club! Visit our website to see staffed hours.
See what makes Snap Fitness 24/7 Manly West the Best Gym in Town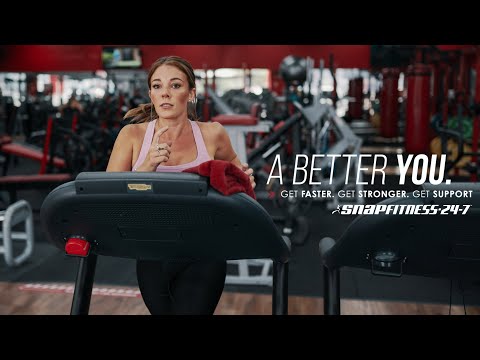 Experience the energy and community at Snap Fitness 24/7 Manly West.
See our certified trainers in action and get a feel for the energy and community at our gym. Watch now and come experience the difference at Manly West.
Get a feel for the lively and supportive atmosphere that sets Snap Fitness 24/7 Manly West apart from other gyms in Manly West
See firsthand the dedication and passion of our certified trainers as they guide and inspire members to reach their fitness goals.
Map
Enquire and view gym prices at Snap Fitness 24/7 Manly West. No obligation to join.
Customer Reviews
Snap Fitness Manly West is a great gym that offers a wide range of facilities and features to help customers reach their fitness goals. Customers love the friendly and knowledgeable staff, who are always willing to help and provide support. The gym also offers a variety of fitness classes for all levels, as well as personal training options. The equipment is well maintained and up to date, and the gym is kept clean and tidy. Customers also appreciate the free classes when they sign up, and the flexible opening times.
The gym also offers a secure environment, with plenty of parking available. Customers have also praised the team for being supportive and encouraging, and for providing a fun and friendly atmosphere. The gym manager, Cathy, has also been praised for helping customers overcome health issues and reach their fitness goals.
Overall, customers have had a great experience at Snap Fitness Manly West. They love the friendly staff, the variety of classes and equipment, and the secure environment. The gym also offers great value for money, with free classes and flexible opening times. Customers have also praised the team for their support and encouragement, and for helping them reach their fitness goals.
Reasonable equipment, quite clean and tidy, so it's a good functional gym. Recent equipment upgrades and additions were nice to see. Loses points though for a terrible contract that requires an additional month of payments from time of cancellation, even beyond initial 12 month contract period, and I found the staff at this gym to be quite aloof and unapproachable – there was even a passive aggressive vibe when approached for any enquiries. At the end of the day, I guess you get what you pay for…? Update in response to reply: firstly, you've spelt my name wrong. Secondly, I feel your response simply confirms my summary of the customer service, even though I noted the gym itself being good from a practical point of view. Further, my contract is ended so why would I need to contact you, as aside from the customer service falling short of what you say it is this is still a positive (and honest) review from a facilities and value perspective?
Kiwi Ramjet
Ryan and the team at Snap Manly West provide a comprehensive gym and training facility. They are focused on your goals and assist you in which ever way you need. Ryan has been great in regularly checking my form and safety during PT sessions, to ensure my journey is safe and injury free. There is a variety of group classes and the membership is frequently asked what they would like in regards to group classes and challenges. The gym is always clean, has a great group of clients and a fun vibe! See you in gym soon!
Kate Driver