https://gymnearme.net.au/backend/profiles/get_profiles?gym_id=4334&include_types=1&include_classes=1&include_features=1&include_social=1&include_memberships=1&include_offers=1&include_hours=1&include_reviews=1&include_google_place=1&include_average_review=1&return_url=1
Category
Gym

Fitness Center

Health Centre
Classes
Yoga

Pilates

Boxing

Group Classes
Opening Hours
Mon: Open 24 Hours
Tue: Open 24 Hours
Wed: Open 24 Hours
Thu: Open 24 Hours
Fri: Open 24 Hours
Sat: Open 24 Hours
Sun: Open 24 Hours
Membership Plans Available at Snap Fitness 24/7 Miami
Month to Month Membership: Pay $35.15 every two weeks and get 24/7 access to all Snap Fitness Clubs with classes included.
12 Month Membership: Pay $33.15 every two weeks for a 12 month contract and get 24/7 access to all Snap Fitness Clubs with classes included.
| Plan | Description | Price |
| --- | --- | --- |
| Month to Month Membership | | $35.15 - fortnightly |
| 12 Month Membership | | $33.15 - fortnightly |
About Snap Fitness 24/7 Miami
Join Snap Fitness 24/7 gym in Hong Kong and get unlimited access to over 2,500 Snap Fitness centres worldwide! Month-to-month payment, no fixed term contract. Learn more!
Welcome to Snap Fitness Miami! We're here for you 24/7 to help you move your body and your mood; with a strong member community; and a super supportive team. Members get access to the best range of cardio, strength, and functional training equipment; free classes, personal training; plus a member app to help set your own goals and track your progress. Call or click today to learn more and join the Snap Fitness community, or come see us in club! Visit our website to see staffed hours.
See what makes Snap Fitness 24/7 Miami the Best Gym in Town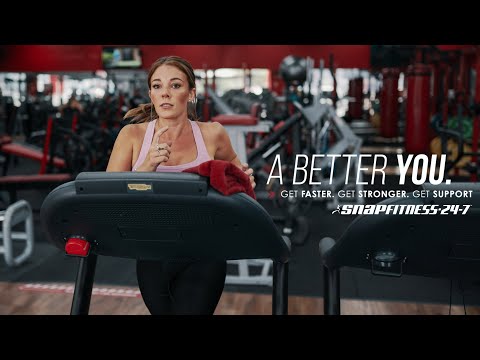 Experience the energy and community at Snap Fitness 24/7 Miami.
See our certified trainers in action and get a feel for the energy and community at our gym. Watch now and come experience the difference at Gold Coast.
Get a feel for the lively and supportive atmosphere that sets Snap Fitness 24/7 Miami apart from other gyms in Gold Coast
See firsthand the dedication and passion of our certified trainers as they guide and inspire members to reach their fitness goals.
Map
Enquire and view gym prices at Snap Fitness 24/7 Miami. No obligation to join.
Customer Reviews
Snap Fitness Miami is a great gym that offers a wide range of facilities and features to help customers reach their fitness goals. Customers love the friendly and helpful staff, the clean and well-equipped gym, and the positive atmosphere. The staff are always welcoming and willing to help, and the manager, Lateisha, is always smiling and ready to answer any questions. The gym is well-equipped with plenty of free weights, machines, and stretching equipment, and the members are friendly and supportive. Customers also appreciate the convenient location and the affordable memberships, which include a free personal training session. The classes are varied and enjoyable, and the Pilates class is especially popular. Overall, customers love the atmosphere and the helpful staff at Snap Fitness Miami, and they highly recommend it to anyone looking for a great gym experience.
Went to check out this gym, having really liked the reviews and looking forward to getting into fitness again, only to drive up and it has a MAMMOTH 5G TOWER right next to it (AND ANOTHER only a block away). So disappointed. What's the point in going somewhere for workout , getting sapped of all your energy as you are engulfed in that much radiation. Nope. Not the place for me. :( doesn't matter what anyone says, these things are HORRIFIC for everyone's health. Snap need to get it removed from their property, as should each business that has either been forced to allow it by council or taken money to have one on their property.
Reviewer
Second time in 4 years have gotten a ten day pass while at the coast .Awesome customer service .Equipment is still fine.Not the biggest gym so variation not the greatest with equipment and machines getting on the old side but still quality machines and more then enough to get it done.Little to no show ponies .It's a get in get it done and give it a red hot crack type of gym and I love it .Liz was very professional at the reception .
Nigel Jones
I've just started training at Snap Miami and it has been such a great experience. The staff are all so friendly & helpful and give nothing but positive vibes. I do 3 PT sessions with Lauren Sibbald each week, and she has been absolutely amazing. She is motivating and so committed in making sure I reach my gym goals. Every work out is different and always so much fun. Thank you Snap Miami for changing the way I think about going to the gym, you all make it feel like a home and I always look forward to coming in every week to train :)
Michaela M