https://gymnearme.net.au/backend/profiles/get_profiles?gym_id=4355&include_types=1&include_classes=1&include_features=1&include_social=1&include_memberships=1&include_offers=1&include_hours=1&include_reviews=1&include_google_place=1&include_average_review=1&return_url=1
Category
Gym

Fitness Center

Health Centre
Classes
Group Classes

Strength Training

Pilates

Fitness Center
Opening Hours
Mon: 10:00 - 00:00
Tue: 10:00 - 00:00
Wed: 10:00 - 00:00
Thu: 10:00 - 00:00
Fri: 10:00 - 13:00
Sat: Closed
Sun: Closed
Membership Plans Available at Snap Fitness Newmarket 24/7
At Snap Fitness Newmarket, you can get a month to month membership with no lock in contract, 24/7 access to all Snap Fitness Clubs, and classes included (at participating clubs) for $35.15 per fortnight.
| Plan | Description | Price |
| --- | --- | --- |
| Month to Month Membership | | $35.15 - fortnightly |
About Snap Fitness Newmarket 24/7
Join Snap Fitness 24/7 gym in Hong Kong and get unlimited access to over 2,500 Snap Fitness centres worldwide! Month-to-month payment, no fixed term contract. Learn more!
If you are looking for an experience like no other, look no further than Snap Fitness Newmarket.
In addition to the world class facilities is a team of Qualified Personal Trainers to keep you motivated to ensure you reach your fitness goals. Free Group Fitness Classes also available which are free part of any membership!
See what makes Snap Fitness Newmarket 24/7 the Best Gym in Town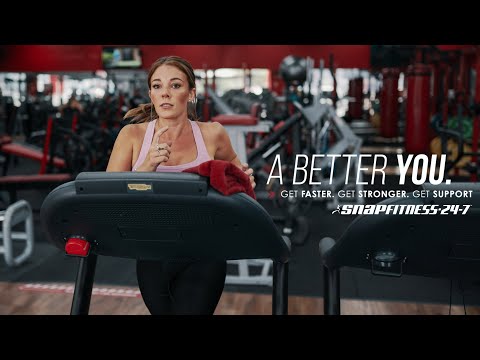 Experience the energy and community at Snap Fitness Newmarket 24/7.
See our certified trainers in action and get a feel for the energy and community at our gym. Watch now and come experience the difference at Newmarket.
Get a feel for the lively and supportive atmosphere that sets Snap Fitness Newmarket 24/7 apart from other gyms in Newmarket
See firsthand the dedication and passion of our certified trainers as they guide and inspire members to reach their fitness goals.
Map
Enquire and view gym prices at Snap Fitness Newmarket 24/7. No obligation to join.
Customer Reviews
Snap Fitness Newmarket is an amazing gym that has something for everyone. Customers love the welcoming and inclusive environment, with friendly and helpful staff that make them feel comfortable and confident. The gym is always clean and tidy, and the equipment is top-notch. Plus, all the classes are free to members, and the prices are great.
The gym also has a great community vibe, with everyone being supportive and encouraging. Customers love the variety of helpful machines, and the functional area is a great addition. The group fitness classes are also a hit, and customers appreciate the unlimited support they receive.
Overall, Snap Fitness Newmarket is a great gym that customers highly recommend. With its welcoming atmosphere, helpful staff, great equipment, and awesome classes, it's no wonder why customers love it so much.
Words can't even describe how great this gym is. I've trained at multiple big corporate gyms and none compare. Snap Newmarket feels like a family. The staff are so kind and welcoming and super helpful. The gym is clean and tidy - and the equipment is amazing! Seriously, the equipment is so much better than Goodlife and Anytime. All their classes are free to member which is awesome, and the prices are amazing too! I will never train anywhere else!
ella jean
The staff at Snap Newmarket are super friendly and are always happy to help and make you feel welcome whenever you walk into the gym. I always feel super comfortable and confident when working out here which I never felt when working out in larger gyms that are always over packed with people . I can't recommend this Snap enough!!
April Williams
Honestly, I hated the gym scene but Snap Fitness Newmarket changed all that. Once my friend signed me up, I haven't looked back! It was like walking into a family gym. Everyone is so nice, accepting, they don't judge you and always give you great advice. They have great equipment, are very clean and the atmosphere is like no other. Thanks to the lovely ladies and guys, I can walk in with a smile, have a great chat and be confident and comfortable working out! You keep being the best gym out there Newmarket! Xx
Alison Still