https://gymnearme.net.au/backend/profiles/get_profiles?gym_id=4371&include_types=1&include_classes=1&include_features=1&include_social=1&include_memberships=1&include_offers=1&include_hours=1&include_reviews=1&include_google_place=1&include_average_review=1&return_url=1
Category
Gym

Fitness Center

Health Centre
Classes
HIIT

Group Classes

Functional Studio
Opening Hours
Mon: 09:00 - 18:00
Tue: 09:00 - 18:00
Wed: 09:00 - 18:00
Thu: 09:00 - 18:00
Fri: 09:00 - 13:00
Sat: Closed
Sun: Closed
Membership Plans Available at Snap Fitness Perth City
At Snap Fitness Perth City, you can choose between a month-to-month membership with no lock-in contract and 24/7 access to all Snap Fitness clubs, or a 12-month membership with 24/7 access and classes included at participating clubs, for $41.15 or $37.15 per fortnight respectively.
| Plan | Description | Price |
| --- | --- | --- |
| Month to Month Membership | | $41.15 - fortnightly |
| 12 Month Membership | | $37.15 - fortnightly |
About Snap Fitness Perth City
Join Snap Fitness 24/7 gym in Hong Kong and get unlimited access to over 2,500 Snap Fitness centres worldwide! Month-to-month payment, no fixed term contract. Learn more!
Snap Fitness Perth City is a fantastic, fully facilitated gym located in the heart of the city. With Personal trainers on hand and Group fitness classes working with your own schedule, you can fit in a workout any time 24 hours of the day. They lay out of the gym still has the feeling of the former record store it used to be, giving it a cool comforting feeling as soon as you walk in.
See what makes Snap Fitness Perth City the Best Gym in Town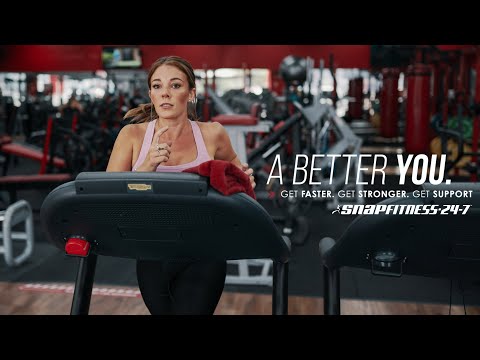 Experience the energy and community at Snap Fitness Perth City.
See our certified trainers in action and get a feel for the energy and community at our gym. Watch now and come experience the difference at Perth.
Get a feel for the lively and supportive atmosphere that sets Snap Fitness Perth City apart from other gyms in Perth
See firsthand the dedication and passion of our certified trainers as they guide and inspire members to reach their fitness goals.
Map
Enquire and view gym prices at Snap Fitness Perth City. No obligation to join.
Customer Reviews
Snap Fitness Perth City is a fantastic gym that offers a great range of facilities and features. Customers love the friendly and helpful staff, the infra red sauna, the HIIT classes, the spacious and well-equipped gym, and the discount membership available through private health funds. The club manager is very friendly and the owners are great people, creating a welcoming and supportive community environment. The gym is always clean and tidy, and the trainers are very professional and knowledgeable, providing excellent nutrition advice and fitness exercises. The lunchtime HIIT classes with Courtney are amazing and she brings such a great energy and vibe to the gym. Customers also appreciate the convenience of the 24-hour opening times and the low cost of membership. All in all, Snap Fitness Perth City is a great gym that customers highly recommend.
They offer an infra red sauna; room for classes, downstairs are squat racks, weights and machines; ground level for cardio and weight machines. They also do midday HIIT classes, which are really enjoyable. Overall a pretty good gym with very friendly and helpful trainers and staff. I always feel very welcome. I also get a discount membership through my private health fund. So it's a well run, affordable, enjoyable gym.
Mick Wco
Really awesome gym with a very cool underground feel. Has all the usual good quality equipment you expect from the Snap franchise, but this one seems to have a cooler vibe, based on the location and the layout. Club manager is really friendly and owners are great people. Definitely recommend if you're in the market for a CBD gym.
Harley Parkes
Great gym that is very well managed by Courtney and to Tyson, the Owner, the quality of equipment just keeps getting better. A gym that has a great environment, vibe and support system. What is also unique is that this snap fitness is HUGE and also has regular quality fitness classes which is an added advantage. The location is also fabulous. Potential members will be happy with being members. Thank you to Everyone at Snap Fitness Perth City
Dino Hira