https://gymnearme.net.au/backend/profiles/get_profiles?gym_id=4417&include_types=1&include_classes=1&include_features=1&include_social=1&include_memberships=1&include_offers=1&include_hours=1&include_reviews=1&include_google_place=1&include_average_review=1&return_url=1
Category
Gym

Fitness Center

Health Centre
Classes
Group Classes

Strength Training

Personal Trainers

Pilates
Opening Hours
Mon: Open 24 Hours
Tue: Open 24 Hours
Wed: Open 24 Hours
Thu: Open 24 Hours
Fri: Open 24 Hours
Sat: Open 24 Hours
Sun: Open 24 Hours
Membership Plans Available at Snap Fitness 24/7 Warragul
With Snap Fitness Warragul, you can get access to all Snap Fitness Clubs and classes included (at participating clubs) for $35.15 per fortnight with no lock in contract and 24/7 access.
| Plan | Description | Price |
| --- | --- | --- |
| Month to Month Membership | | $35.15 - fortnightly |
About Snap Fitness 24/7 Warragul
Join Snap Fitness 24/7 gym in Hong Kong and get unlimited access to over 2,500 Snap Fitness centres worldwide! Month-to-month payment, no fixed term contract. Learn more!
Welcome to Snap Fitness Warragul! We're here for you 24/7 to help you move your body and your mood; with a strong member community; and a super supportive team. Members get access to the best range of cardio, strength, and functional training equipment; free classes, personal training; plus a member app to help set your own goals and track your progress. Call or click today to learn more and join the Snap Fitness community, or come see us in club! Visit our website to see staffed hours.
See what makes Snap Fitness 24/7 Warragul the Best Gym in Town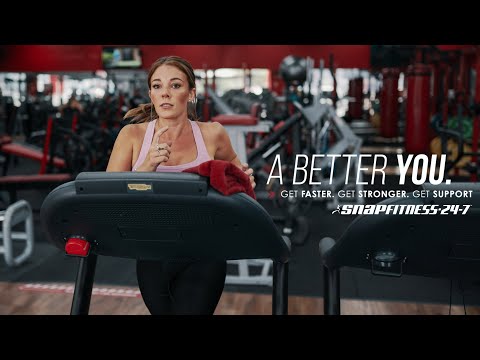 Experience the energy and community at Snap Fitness 24/7 Warragul.
See our certified trainers in action and get a feel for the energy and community at our gym. Watch now and come experience the difference at Warragul.
Get a feel for the lively and supportive atmosphere that sets Snap Fitness 24/7 Warragul apart from other gyms in Warragul
See firsthand the dedication and passion of our certified trainers as they guide and inspire members to reach their fitness goals.
Map
Enquire and view gym prices at Snap Fitness 24/7 Warragul. No obligation to join.
Customer Reviews
Snap Fitness Warragul is a great gym with plenty of features and amenities to make it a great place to work out. Customers love the friendly staff, who are always willing to listen and work through any quirks. The gym is compact and has 24/7 access, making it convenient for anyone to come and go as they please. The gym is well-equipped with all the necessary equipment for any workout or training needs. Customers also appreciate the cleanliness of the gym and the helpful staff, such as the manager Louise and the personal trainer Chris, who are always approachable and friendly.
The gym also has plenty of convenient parking and is located in a great spot. Customers also appreciate the classes that Chris runs, which are both fun and challenging. The gym has a great atmosphere and a positive vibe, making it a great place to work out. Customers also appreciate the lockers, toilets, and showers that are available.
Overall, customers are very happy with Snap Fitness Warragul and all the features and amenities it has to offer. The staff are friendly and helpful, the gym is well-equipped and clean, and the classes are fun and challenging. With 24/7 access and plenty of convenient parking, Snap Fitness Warragul is the perfect place to get fit and stay healthy.
Member for 8 months or so and you have a happy snapper here. The gym has all the gear you need - of course it is up to you to use it! Classes are fun and challenging. Meg and Chris do a great job getting to know members and making the place inclusive and encouraging. Now, if you will excuse me...these weights are not going to lift themselves....
Michael Sterling
Astonishing Gymnasium, the area is always being cleaned by workers and members after equipment usage, the Gym is spaced out and easy as pie to get your way around in, the staff continually look out for you and ask how you're going and what you're training for, getting to know you in just about every session. I would recommend Snap Fitness Warragul for any beginner and/or moderate to advanced trainer as all the basic equipment is available.
JayBiccs