https://gymnearme.net.au/backend/profiles/get_profiles?gym_id=5326&include_types=1&include_classes=1&include_features=1&include_social=1&include_memberships=1&include_offers=1&include_hours=1&include_reviews=1&include_google_place=1&include_average_review=1&return_url=1
Category
Gym

Fitness Center

Health Centre
Classes
HIIT

Yoga

Pilates

Spin

Boxing
Opening Hours
Mon: Open 24 Hours
Tue: Open 24 Hours
Wed: Open 24 Hours
Thu: Open 24 Hours
Fri: Open 24 Hours
Sat: Open 24 Hours
Sun: Open 24 Hours
Membership Plans Available at South Pacific Health Club Port Melbourne
South Pacific Health Clubs Port Melbourne offers a range of membership options, including monthly, quarterly, and annual plans, with access to a variety of fitness classes, gym equipment, and other amenities.
About South Pacific Health Club Port Melbourne
Our 24-hour Chadstone Gym offers Yoga, HIIT, Group Classes, Pilates, PT & More! Visit today to achieve your fitness goals. Once You Try Us, You'll Be Hooked!
Our Port Melbourne gym offers yoga, HIIT, group classes, spin, pilates, PT and more. Established in 2012, it brings the wow factor with breathtaking views of the Bay over 3 levels.
Visit now to achieve your fitness goals. Once You Try Us, You'll Be Hooked!
See what makes South Pacific Health Club Port Melbourne the Best Gym in Town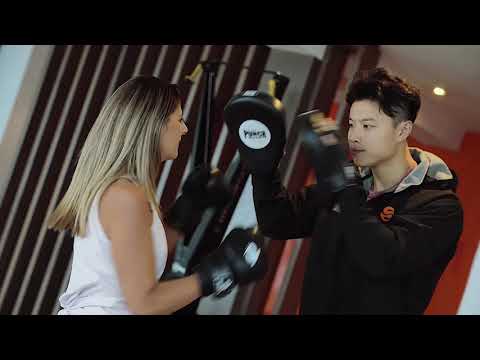 Experience the energy and community at South Pacific Health Club Port Melbourne.
See our certified trainers in action and get a feel for the energy and community at our gym. Watch now and come experience the difference at Port Melbourne.
Get a feel for the lively and supportive atmosphere that sets South Pacific Health Club Port Melbourne apart from other gyms in Port Melbourne
See firsthand the dedication and passion of our certified trainers as they guide and inspire members to reach their fitness goals.
Map
Enquire and view gym prices at South Pacific Health Club Port Melbourne. No obligation to join.
Customer Reviews
South Pacific Health Clubs Port Melbourne is a fantastic gym that offers a great range of facilities, classes and personal training options. Customers love the friendly and welcoming staff, with many reviews praising the helpfulness of the receptionists Ella and Brylee. The gym is well equipped with modern machines and equipment, and the views of the beach from the cardio machines are second to none. Customers also appreciate the accommodating nature of the gym during the Covid-19 pandemic, with accounts frozen with no charges and no pressure as things resumed.
The classes are also highly praised, with customers enjoying the Reformer Pilates classes and the RPM classes taken in a beautiful glass studio overlooking the beach. The instructors are all highly experienced and motivating, and the atmosphere is always positive and friendly. The gym also has a great community feel, with like-minded people coming together to work out and make friends.
Overall, South Pacific Health Clubs Port Melbourne is a great gym with a fantastic atmosphere and friendly staff. Customers love the modern facilities, the beach views, the classes and the community feel. It is the perfect place to start your day and get motivated to reach your fitness goals.
Having washing machine and tumble dried my 24 access card, the delightful receptionist replaced my card without charging me for what was obviously my fault. It's gestures like this, that make this particular gym stand out form others. Couple this with 24hr access to a proper fully equipped gym and you have a great place to train and a guaranteed beautiful smile upon arrival when you're lucky enough to go during staffed hours. Highly recommend!
Lee
South Pacific is great, the feel around the place is always really nice and warm. The staff and people that go to South are all really welcoming and it's become my most enjoyable few hours of the day going to South. The equipment and gear is all well-maintained and kept up to date and is a perfect gym for anyone, regardless of age and stage.
Hughie Henham
One of the best gyms I have ever been to. Great facility with lots of equipment and some of the friendliest staff you will ever meet! Not to mention the amazing beach view that you will never find anywhere else. Special thanks to Ella for making me look forward to coming to the gym every day :)
Max Glaser
I've always hated gyms and gave up trying to get a membership. After a knee injury I had to join one for rehab and decided on South Pacific Port Melbourne because of the views. I now LOVE going to the gym. It's turned from a chore to me-time. I like that everyone is there just for exercise, pretty much keeping to themselves on the gym floor. There are few show ponies and the areas are separated enough that you don't feel like you are not on display. The class rooms have good vibes and I've enjoyed all the classes I've tried. If you are looking to make friends this gym is probably not for you, but if you like to zone out in a nice environment while you are exercising, this is perfect. I just realised I've been joined for a year now and didn't even notice the time go by.
K E