https://gymnearme.net.au/backend/profiles/get_profiles?gym_id=4444&include_types=1&include_classes=1&include_features=1&include_social=1&include_memberships=1&include_offers=1&include_hours=1&include_reviews=1&include_google_place=1&include_average_review=1&return_url=1
Category
Gym

Fitness Center

Health Centre
Opening Hours
Mon: 09:00 - 18:00
Tue: 09:00 - 18:00
Wed: 09:00 - 18:00
Thu: 09:00 - 18:00
Fri: 09:00 - 12:00
Sat: 09:00 - 12:00
Sun: Closed
Membership Plans Available at Stepz Fitness Brightwater
Standard Flexi membership starts at $16.95 per week and includes 24/7 access, 1 free PT/Gym program, QuickStart Programs™ and 1 free body scan. Platinumn Flexi membership starts at $29.95 per week and includes 24/7 access, unlimited group training, 1 free PT/Gym program, QuickStart Programs™ and 1 free body scan. Stepz Saver membership starts at $14.95 per week and includes 24/7 access, 1 free PT/Gym program, QuickStart Programs™ and 1 free body scan.
| Plan | Description | Price |
| --- | --- | --- |
| Standard Flexi | | $16.95 - weekly |
| Platinumn Flexi | | $29.95 - weekly |
| Stepz Saver | | $14.95 - weekly |
About Stepz Fitness Brightwater
Stepz Fitness Australia 24/7 Gym - Your Local Gym with over 16 convenient locations in QLD and NSW. Flexible memberships, Non- Intimidating, Competitive Prices!
Stepz Fitness Brightwater is a 24/7 access fitness facility located at Brightwater Shopping Centre (near Aldi) in Mountain Creek. Family owned and locally managed, the club caters to members from the surrounding community offering an inclusive, friendly and clean training environment. The gym is fully equipped with everything you need to become fit, strong and healthy.
Our motivated and friendly team are passionate about health and fitness, and love helping our members to achieve their goals!
Stepz Fitness Brightwater offers memberships, personal training and group training. We also accept Fitness Passport members.
We look forward to welcoming you to the club!
See what makes Stepz Fitness Brightwater the Best Gym in Town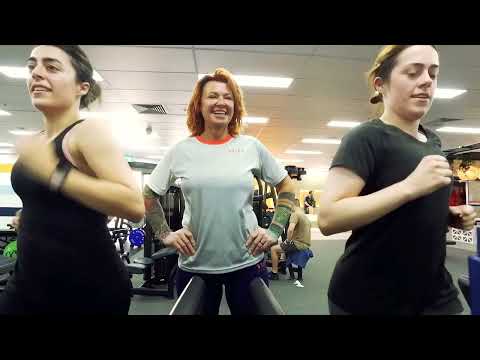 Experience the energy and community at Stepz Fitness Brightwater.
See our certified trainers in action and get a feel for the energy and community at our gym. Watch now and come experience the difference at Brightwater.
Get a feel for the lively and supportive atmosphere that sets Stepz Fitness Brightwater apart from other gyms in Brightwater
See firsthand the dedication and passion of our certified trainers as they guide and inspire members to reach their fitness goals.
Map
Enquire and view gym prices at Stepz Fitness Brightwater. No obligation to join.
Customer Reviews
Stepz Fitness Brightwater is a fantastic gym that offers a wide range of facilities, features, and services to its members. Customers love the welcoming atmosphere and friendly staff, with Jen, the manager, going above and beyond to make sure everyone feels comfortable and supported. The gym is spotlessly clean and has a great selection of equipment, with classes and personal training options to suit all fitness levels. The trainers are highly experienced and knowledgeable, and always willing to help. Customers also appreciate the convenience of the gym, with equipment always available and free parking.
Overall, customers are extremely satisfied with their experience at Stepz Fitness Brightwater. They love the friendly atmosphere, the helpful staff, the great selection of equipment, and the convenience of the gym. Customers have also praised the T40 classes, which cater to all fitness levels, and the life-changing results they have achieved since joining. Stepz Fitness Brightwater is the perfect place for anyone looking for a supportive and welcoming gym environment.
A big shout out to the crew from Stepz Fitness,at Brightwater. A great friendly gym with plenty of smiles and friendly advice. Alister (owner) has years of experience, an active footy background and takes the time to get to know you, making sure equipment is up to date and safe. And a special thanks to Jen, for sharing her passion, helping with programs, and teaching the right way to achieve you goals. Not only this; Jen helps through the tough times when a phone call is all that is needed to get you back on track, to keep your body and mind at its best, thanks Jen Cheers guys
Shane Harvey
Stepz Fitness has the most welcoming atmosphere and has made me feel so much more comfortable about returning to the gym after having my son. Stepz will be like your second family and everyone always welcomes you with a smile and is extremely polite and friendly. Jen is the most amazing manager and such a genuinely caring person and will always say hello to you when you come in and go out of her way to brighten your day or help you with anything that you need. Alistair and herself are extremely approachable which is what I've always wished for in gym staff; going to a gym where the staff actually know your name and care to ask how your day is, is how it should be. If you're looking for a gym to feel like a second home and a place to feel uplifted and supported then this is definitely the place for you. I can't commend Jen enough for all the hard work she very clearly puts in every day, she goes above and beyond for all the members and is like a ray of Sunshine. I wish I could give you guys a million star rating review, keep up the amazing work
Shenia Jarman
I have been at Stepz for over 12 months coming from a larger commercial gym and I cant speak high enough of the Stepz fitness Brightwater staff and service. It has a great local gym feel that delivers great results with its professional staff, coaches and friendly atmosphere. Great Gym, Great Equipment, Greater People.
Zachary Meredith