https://gymnearme.net.au/backend/profiles/get_profiles?gym_id=4442&include_types=1&include_classes=1&include_features=1&include_social=1&include_memberships=1&include_offers=1&include_hours=1&include_reviews=1&include_google_place=1&include_average_review=1&return_url=1
Category
Gym

Fitness Center

Health Centre
Opening Hours
Mon: 09:00 - 18:00
Tue: 09:00 - 18:00
Wed: 09:00 - 18:00
Thu: 09:00 - 18:00
Fri: 09:00 - 12:00
Sat: 09:00 - 12:00
Sun: Closed
Membership Plans Available at Stepz Fitness Eastwood
Stepz Fitness Eastwood offers three different membership plans: Standard Flexi, Platinumn Flexi, and Stepz Saver. Standard Flexi and Platinumn Flexi offer 24/7 access, 1 free PT/Gym Program, QuickStart Programs ™, and 1 free body scan, starting from $16.95 and $29.95 per week respectively. Stepz Saver offers 24/7 access, 1 free PT/Gym Program, QuickStart Programs ™, and 1 free body scan, starting from $14.95 per week with a 12 month commitment.
| Plan | Description | Price |
| --- | --- | --- |
| Standard Flexi | | $16.95 - weekly |
| Platinumn Flexi | | $29.95 - weekly |
| Stepz Saver | | $14.95 - weekly |
About Stepz Fitness Eastwood
Stepz Fitness Australia 24/7 Gym - Your Local Gym with over 16 convenient locations in QLD and NSW. Flexible memberships, Non- Intimidating, Competitive Prices!
Stepz Gym Eastwood is all about creating an enjoyable non-intimidating, non-ego environment where people feel comfortable to train and focus on their health & fitness goals. We want each member to feel welcome, and we do that by saying hello each time they walk through the door and by taking the time to get to know them on a more personal level. Having regular conversations and creating a genuine connection helps them to feel a part of the Stepz family. Stepz Fitness is a 24/7 that offers state of the art equipment and a clean, spacious area to train in but we also provide much more.
Our goal is for you to leave feeling as you have just done an excellent workout, whether by doing a group class or by doing your session alone. Start today
See what makes Stepz Fitness Eastwood the Best Gym in Town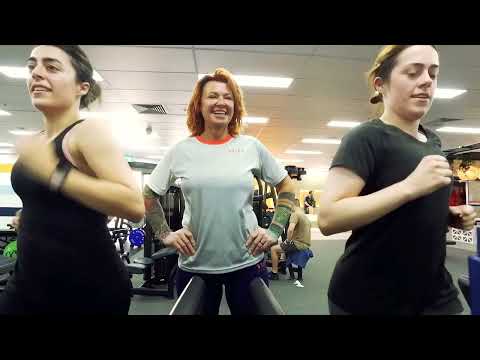 Experience the energy and community at Stepz Fitness Eastwood.
See our certified trainers in action and get a feel for the energy and community at our gym. Watch now and come experience the difference at Eastwood.
Get a feel for the lively and supportive atmosphere that sets Stepz Fitness Eastwood apart from other gyms in Eastwood
See firsthand the dedication and passion of our certified trainers as they guide and inspire members to reach their fitness goals.
Map
Enquire and view gym prices at Stepz Fitness Eastwood. No obligation to join.
Customer Reviews
Stepz Fitness Eastwood is a fantastic gym that has been highly praised by customers. The manager is described as a 'legend' and is very friendly and helpful. The gym is well equipped with new machines and equipment, and there is plenty of space for big lifters. The gym is also open 24/7, making it very convenient for customers.
The gym is located in a great spot with plenty of parking, and the facilities are always kept clean. Customers have also commented on the top of the line equipment and the hospitable and friendly staff. The gym is a perfect addition to the Eastwood community and makes working out fun.
Overall, customers have been very impressed with Stepz Fitness Eastwood and have highly recommended it. The manager, equipment, facilities, staff, and opening times have all been praised, making it a great choice for anyone looking for a gym.