https://gymnearme.net.au/backend/profiles/get_profiles?gym_id=4436&include_types=1&include_classes=1&include_features=1&include_social=1&include_memberships=1&include_offers=1&include_hours=1&include_reviews=1&include_google_place=1&include_average_review=1&return_url=1
Category
Gym

Fitness Center

Health Centre
Classes
HIIT

Yoga

Pilates

Group Classes
Opening Hours
Mon: Open 24 Hours
Tue: Open 24 Hours
Wed: Open 24 Hours
Thu: Open 24 Hours
Fri: Open 24 Hours
Sat: Open 24 Hours
Sun: Open 24 Hours
Membership Plans Available at Stepz Fitness Lismore
Standard Flexi: 24/7 access and 1 free PT/Gym Program, Body Scan and QuickStart Programs™ for $16.95 per week.
Platinum Flexi: 24/7 access, unlimited Group Training, 1 free PT/Gym Program, Body Scan and QuickStart Programs™ for $29.95 per week.
Stepz Saver: 24/7 access, 1 free PT/Gym Program, Body Scan and QuickStart Programs™ for $14.95 per week with a 12 month commitment.
| Plan | Description | Price |
| --- | --- | --- |
| Standard Flexi | | $16.95 - weekly |
| Platinumn Flexi | | $29.95 - weekly |
| Stepz Saver | | $14.95 - weekly |
About Stepz Fitness Lismore
Stepz Fitness Australia 24/7 Gym - Your Local Gym with over 16 convenient locations in QLD and NSW. Flexible memberships, Non- Intimidating, Competitive Prices!
Stepz Fitness is the best Gym in the heart of Lismore. Treadmills, bikes, cross trainers, rowers, climb mills to challenge your fitness, plus state-of-the-art strength equipment and high-quality free weights. We have everything you need to reach your health & fitness goals, qualified Personal Trainers who will ensure you are well taken care of. We offer HIIT/FIT training, Functional Cardio, Cardio Box, Core, Strength, Yoga. Although we are based in Lismore we service all surrounding areas including Girards Hill, North Lismore, East Lismore, Lismore Heights, South Lismore, Loftville, Goonellabah, Howards Grass, Richmond Hill, Woodlawn, Booerie Creek, Tuncester, Blakebrook, Caniaba, Chillcotts Grass, Monaltrie, Woodlawn, and Bexhill.
See what makes Stepz Fitness Lismore the Best Gym in Town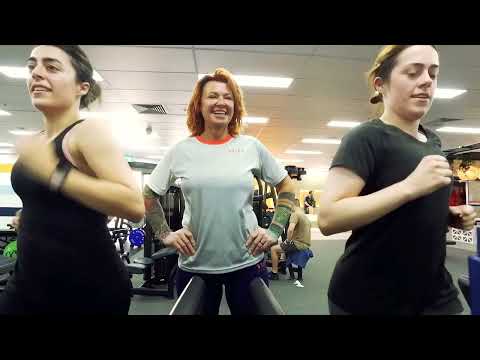 Experience the energy and community at Stepz Fitness Lismore.
See our certified trainers in action and get a feel for the energy and community at our gym. Watch now and come experience the difference at Lismore.
Get a feel for the lively and supportive atmosphere that sets Stepz Fitness Lismore apart from other gyms in Lismore
See firsthand the dedication and passion of our certified trainers as they guide and inspire members to reach their fitness goals.
Map
Enquire and view gym prices at Stepz Fitness Lismore. No obligation to join.
Customer Reviews
Stepz Fitness Lismore is a fantastic gym that offers a wide range of services and features to its customers. The staff are incredibly friendly and helpful, and the atmosphere is warm and welcoming. Customers love the personal support and encouragement they receive from the trainers, as well as the high quality, modern equipment and classes available. The gym is open 24 hours a day, and there are shower and toilet facilities available. Customers also appreciate the non-judgemental environment and the tailored exercise plans that are offered. The staff are always happy to answer questions and help customers reach their fitness goals. Customers also love the family-friendly atmosphere and the fact that the membership prices are the cheapest in town. Overall, customers are extremely satisfied with their experience at Stepz Fitness Lismore and highly recommend it to anyone looking for a great gym.
For a really long time I've found it difficult to find a gym that i felt comfortable in, as well as one that catered for me in regards to my fitness goals. Stepz Fitness is a perfect gym for people of all fitness levels and skill sets, and the staff are always friendly, attentive, and genuinely want to help you excel in the gym! I'm really glad to be at Stepz :)
Aslyn Reynolds
From the first moments the staff have been very friendly and helpful. Always ready to assist or give advice if you need it. The gym itself is always clean and welcoming. The wide variety of machines is great and makes it easy to get a good workout. Overall it's a great gym staffed with great people always ready to help.
chris tart