https://gymnearme.net.au/backend/profiles/get_profiles?gym_id=5490&include_types=1&include_classes=1&include_features=1&include_social=1&include_memberships=1&include_offers=1&include_hours=1&include_reviews=1&include_google_place=1&include_average_review=1&return_url=1
Category
Gym

Martial Arts

Womens Only Gym
Opening Hours
Mon: 05:45 - 19:00
Tue: 05:45 - 19:45
Wed: 05:45 - 19:45
Thu: 05:45 - 19:00
Fri: 05:45 - 22:15
Sat: 06:30 - 22:45
Sun: 07:15 - 10:45
Membership Plans Available at Studio Pilates International Aspley
Studio Pilates Aspley offers a Starter Pack of 6 classes that expire in 2 weeks for $60, a Casual Pack of 1 class per month for $30 per month, a 10 Pack of 10 classes that expire in 3 months for $26 per class, a 25 Pack of 25 classes that expire in 6 months for $24 per class, and a 50 Pack of 50 classes that expire in 12 months for $21 per class.
| Plan | Description | Price |
| --- | --- | --- |
| Starter Pack | | $60 - |
| Casual | | $30 - monthly |
| 10 Pack | | $26 - monthly |
| 25 Pack | | $24 - monthly |
| 50 Pack | | $21 - monthly |
About Studio Pilates International Aspley
Looking for the ultimate pilates experience in your city? Find one of our Studio Pilates studio's near you. We look forward to seeing you soon.
High energy, 40 minute Pilates reformer classes, inspiring beats and a luxe workout space.
Fast paced, intense classes that deliver incredible total body sculpting workouts to challenge you mentally + physically. Every. Single. Time.
Innovation, world class instructors and ever-changing workouts keep your body guessing and give you the results you want. Fast.
It's everything you want in a workout, and nothing you'd expect.
See what makes Studio Pilates International Aspley the Best Gym in Town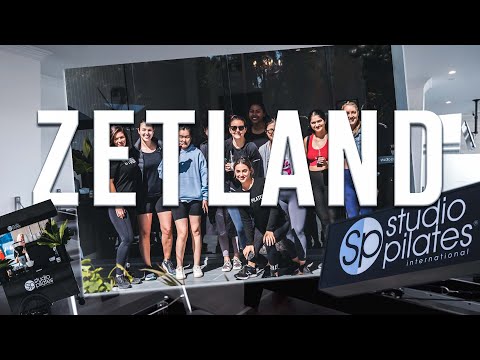 Experience the energy and community at Studio Pilates International Aspley.
See our certified trainers in action and get a feel for the energy and community at our gym. Watch now and come experience the difference at Aspley.
Get a feel for the lively and supportive atmosphere that sets Studio Pilates International Aspley apart from other gyms in Aspley
See firsthand the dedication and passion of our certified trainers as they guide and inspire members to reach their fitness goals.
Map
Enquire and view gym prices at Studio Pilates International Aspley. No obligation to join.
Customer Reviews
Studio Pilates Aspley is a great place to get fit and stay healthy. Customers love the energetic and knowledgeable staff, the friendly atmosphere, and the instructors who motivate them to push themselves. The classes are varied and challenging, and the instructors are always willing to help with modifications for any injuries. Customers also appreciate the convenience of the class times and the clean and new studio and equipment.
The staff at Studio Pilates Aspley are highly praised for their care and encouragement. Customers feel welcomed and great after a workout, and they are surprised at how quickly the time passes during the classes. The instructors are also praised for their safety reminders and for taking the time to get to know each customer and their individual needs.
The Studio Pilates Aspley app makes it easy to book classes, and customers love the fact that there are no mirrors in the room. This allows them to focus on their own progress and not be distracted by what others are doing. Customers also appreciate the convenience of the parking and opening times. All in all, customers are highly satisfied with their experience at Studio Pilates Aspley and would highly recommend it to others.
Okay everyone LISTEN UP (if you're reading this review)!!! I would like to say if you ever struggle with exercising I can absolutely guarantee you that you will fall in love with Pilates, not just Pilates in general but Studio Pilates. Every single instructor is beyond amazing, so encouraging and will always work with you and your body. I've been going here for a good 9 months now and you WILL see and feel the changes in your body from just a few weeks in and the classes are so good they are different each class. Trust me the price is 100% worth it, as I've been to other studios and nothing will ever compare to the welcoming environment at studio Pilates. Everyone please give it a go! 6 classes for $60 and you'll become addicted!! Thanks Rosa and everyone for changing my life literally xoxox
May Dutton
I have completed all of my initial 6 work out sessions and I am delighted to say it has been a really good experience. The service has been great from all the instructors that have led my sessions, and I am happy to mention them by name starting with Ingrid, Maria, Maria-Nella and Javier. They have provided outstanding instructions and conducted each class professionally, assisting when necessary and giving that personal touch to make you feel special.
Alfie Di Mauro
I am enjoying my Studio Pilates classes. I am not a very good self-motivated exerciser so I love the friendly atmosphere and the instructors always have such great energy and motivate me to push that little bit harder than I think I can. The classes are a real whole body workout which is perfect for me and though they are challenging I am normally surprised when the time is up because the time seems to go quickly (phew)! I could feel a difference after my first class. I also love how easy it is to book a class on the app!
Emily Kaeser
I would highly recommend Studio Pilates at Aspley. I had never done transformer pilates before and now I am hooked. The staff are super friendly and helpful. Classes are always different and they go so quickly. In just a short time I already feel my posture improving and I am getting stronger. The only downside for me is that there are no change rooms which restricts me a bit coming to or from work. Looking forward to my next class.
Karen Stone