https://gymnearme.net.au/backend/profiles/get_profiles?gym_id=5491&include_types=1&include_classes=1&include_features=1&include_social=1&include_memberships=1&include_offers=1&include_hours=1&include_reviews=1&include_google_place=1&include_average_review=1&return_url=1
Category
Gym

Martial Arts

Womens Only Gym
Opening Hours
Mon: 05:45 - 19:00
Tue: 05:45 - 19:00
Wed: 05:45 - 19:00
Thu: 05:45 - 19:00
Fri: 05:45 - 18:15
Sat: 08:15 - 10:00
Sun: 08:15 - 10:00
Membership Plans Available at Studio Pilates International Brisbane City
Studio Pilates Brisbane City offers 6 classes for $60 with an expiry of 2 weeks, 1 class per month for $30 per month, 10 classes for $26 per class with an expiry of 3 months, 25 classes for $24 per class with an expiry of 6 months, and 50 classes for $22 per class with an expiry of 12 months.
| Plan | Description | Price |
| --- | --- | --- |
| Starter Pack | | $60 - |
| Casual | | $30 - monthly |
| 10 Pack | | $26 - monthly |
| 25 Pack | | $24 - monthly |
| 50 Pack | | $22 - monthly |
About Studio Pilates International Brisbane City
Looking for the ultimate pilates experience in your city? Find one of our Studio Pilates studio's near you. We look forward to seeing you soon.
Studio Pilates offers fast paced, muscle-burning, 40 minute reformer pilates classes. These workouts will tone and sculpt your body as well as challenge you mentally.
By combining innovative digital technology and world class instructors, we provide ever-changing workouts that will keep your body guessing and give you the results you want. Fast.
It's everything you want in a workout, and nothing you'd expect.
There are no lock in contracts or memberships so contact us today to redeem our introductory 6 classes for $60 offer!
See what makes Studio Pilates International Brisbane City the Best Gym in Town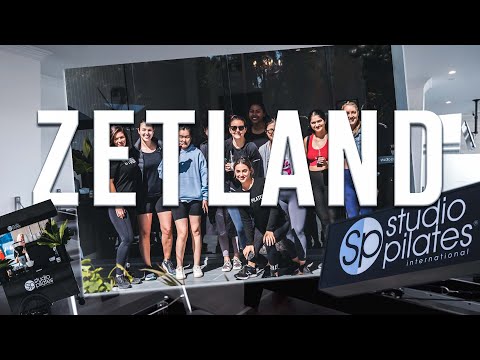 Experience the energy and community at Studio Pilates International Brisbane City.
See our certified trainers in action and get a feel for the energy and community at our gym. Watch now and come experience the difference at Brisbane.
Get a feel for the lively and supportive atmosphere that sets Studio Pilates International Brisbane City apart from other gyms in Brisbane
See firsthand the dedication and passion of our certified trainers as they guide and inspire members to reach their fitness goals.
Map
Enquire and view gym prices at Studio Pilates International Brisbane City. No obligation to join.
Customer Reviews
Studio Pilates Brisbane City is a modern and stylish studio located in the heart of the CBD. Customers love the convenient location, the professional Pilates equipment, and the friendly and knowledgeable instructors. The 45-minute classes are the perfect length to make it challenging but not too exhausting, and the instructors are always attentive and helpful. The studio also provides helpful videos and audio instruction to ensure that customers are getting the most out of their workout. Customers also appreciate the thoughtful touches such as the cool water bottles and the ability to modify or replace any exercise if needed.
The classes are varied and the instructors are always encouraging and supportive. Customers have noticed a difference in their body shape and posture after just a few classes, and they love the low impact of the workout which makes it easy to fit into a busy lifestyle. The two-week introductory offer is a great way to try it out and see if it suits you.
Overall, customers are loving their experience at Studio Pilates Brisbane City. They appreciate the friendly staff, the clean and modern facilities, and the ability to get a quick but intense workout. They are seeing results and feeling energized after each class, and they would highly recommend it to anyone looking to improve their fitness and wellbeing.
My happy place! I've been training here for about 6 months and notice an incredible difference in m energy levels and overall fitness. Especially the "challenges" helped to kick start me breaking some bad habits and focus on my long term fitness. The instructors are very knowledgeable and friendly. Thank you Danielle and team!
n t