https://gymnearme.net.au/backend/profiles/get_profiles?gym_id=5492&include_types=1&include_classes=1&include_features=1&include_social=1&include_memberships=1&include_offers=1&include_hours=1&include_reviews=1&include_google_place=1&include_average_review=1&return_url=1
Category
Gym

Martial Arts

Womens Only Gym
Opening Hours
Mon: 05:30 - 19:30
Tue: 05:30 - 19:30
Wed: 05:30 - 19:30
Thu: 05:30 - 19:30
Fri: 05:30 - 18:30
Sat: 07:30 - 11:30
Sun: 07:30 - 10:30
Membership Plans Available at Studio Pilates International Broadbeach
Studio Pilates Broadbeach offers a Starter Pack of 6 classes that expire in 2 weeks for $60, a Casual Pack of 1 class per month for $30 per month, a 10 Pack of 10 classes that expire in 3 months for $26 per class, a 25 Pack of 25 classes that expire in 6 months for $24 per class, and a 50 Pack of 50 classes that expire in 12 months for $20 per class.
| Plan | Description | Price |
| --- | --- | --- |
| Starter Pack | | $60 - |
| Casual | | $30 - monthly |
| 10 Pack | | $26 - monthly |
| 25 Pack | | $24 - monthly |
| 50 Pack | | $20 - monthly |
About Studio Pilates International Broadbeach
Looking for the ultimate pilates experience in your city? Find one of our Studio Pilates studio's near you. We look forward to seeing you soon.
Join us for beat-driven, muscle-burning, total body sculpting reformer Pilates.
Our fast-paced, 40 minute science-based workouts will keep you challenged mentally and physically. Every. Single. Time.
Innovative video technology and expert instructors combine to perfect your technique. The science of sequencing and a huge variety of exercises keep your body guessing.
Our instructors work their magic by making you feel like you're the only one in the studio, so you get the most out of every exercise, every class. It feels more like a personal training session, with the great vibe of a class.
It's energising. Fun. And totally addictive.
No memberships. No lock-in contracts.
See what makes Studio Pilates International Broadbeach the Best Gym in Town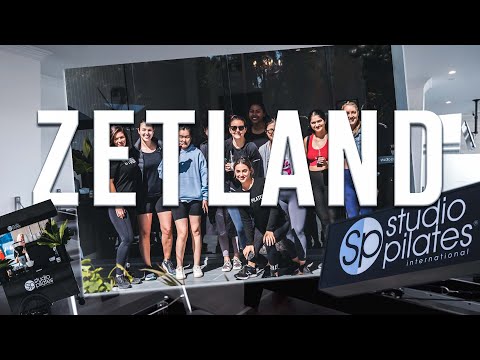 Experience the energy and community at Studio Pilates International Broadbeach.
See our certified trainers in action and get a feel for the energy and community at our gym. Watch now and come experience the difference at Broadbeach.
Get a feel for the lively and supportive atmosphere that sets Studio Pilates International Broadbeach apart from other gyms in Broadbeach
See firsthand the dedication and passion of our certified trainers as they guide and inspire members to reach their fitness goals.
Map
Enquire and view gym prices at Studio Pilates International Broadbeach. No obligation to join.
Customer Reviews
Studio Pilates Broadbeach is a fantastic Pilates studio that offers a wide range of classes and personal training options. Customers love the supportive and knowledgeable instructors, the clean and comfortable facilities, and the customizability of the classes. The instructors are always happy to help out and provide modifications for any injuries or strength levels. The classes are well-sequenced and the reformer machines are comfortable and new. The studio also has helpful instructional videos and monitors to help with correct posture and form. Customers also appreciate the free parking and the relaxed atmosphere.
The staff at Studio Pilates Broadbeach are highly praised for their friendliness and helpfulness. Customers love the way they are able to push them to their limits while still being supportive and encouraging. They also appreciate the fact that the instructors are able to adjust the spring tension according to their strength and flexibility.
Overall, customers are extremely satisfied with their experience at Studio Pilates Broadbeach. They love the classes, the instructors, and the facilities. They also appreciate the convenience of the location and the availability of classes at convenient times. Customers highly recommend this studio to anyone looking for an amazing, fun, and challenging workout.
Studio is amazing and the instructors are so supportive during the classes. I usually do a PPL split 6 x a week and let me say these classes are the same, if not more intense; they really pack a punch and leave you feeling sore the next day! 10/10 Best part is they are customizable to any strength level, the springs on the machine really provide a whole new level of customizability and flexability.
Keenan
Studio pilates is by far the best reformer class I've ever been to. I always leave the classes feeling like I've worked hard. The instructors are always so lovely and happy to help out on the exercises, and give us a little push to maximise the workout. I love how each exercise is really clearly explained with a video example on the screen. The best reformer experience! Highly recommend
Shan
I absolutely love working out at Studio Pilates! The instructors are super knowledgeable and kind, and are dedicated to helping you get the most out of your pilates session. Also nice to take a class where there's no pressure to perform at 110% throughout - Studio is very accepting of all abilities and will help you work at your best rather than pushing through injuries etc.
Charlotte Borland