https://gymnearme.net.au/backend/profiles/get_profiles?gym_id=5494&include_types=1&include_classes=1&include_features=1&include_social=1&include_memberships=1&include_offers=1&include_hours=1&include_reviews=1&include_google_place=1&include_average_review=1&return_url=1
Category
Gym

Martial Arts

Womens Only Gym
Opening Hours
Mon: 05:30 - 19:30
Tue: 05:30 - 19:30
Wed: 05:30 - 19:30
Thu: 05:30 - 19:30
Fri: 05:30 - 19:30
Sat: 06:30 - 13:30
Sun: 07:30 - 12:30
Membership Plans Available at Studio Pilates International Cairns
Studio Pilates Cairns offers a Starter Pack of 6 classes that expire in 2 weeks for $60, a Casual Pack of 1 class per month for $30 per month, a 10 Pack of 10 classes that expire in 3 months for $26 per class, a 25 Pack of 25 classes that expire in 6 months for $24 per class, and a 50 Pack of 50 classes that expire in 12 months for $21 per class.
| Plan | Description | Price |
| --- | --- | --- |
| Starter Pack | | $60 - |
| Casual | | $30 - monthly |
| 10 Pack | | $26 - monthly |
| 25 Pack | | $24 - monthly |
| 50 Pack | | $21 - monthly |
About Studio Pilates International Cairns
Looking for the ultimate pilates experience in your city? Find one of our Studio Pilates studio's near you. We look forward to seeing you soon.
High energy, 40 minute Pilates reformer classes, inspiring beats and a luxe workout space.
Fast paced, intense classes that deliver incredible total body sculpting workouts to challenge you mentally + physically. Every. Single. Time.
Innovation, world class instructors and ever-changing workouts keep your body guessing and give you the results you want. Fast.
It's everything you want in a workout, and nothing you'd expect.
See what makes Studio Pilates International Cairns the Best Gym in Town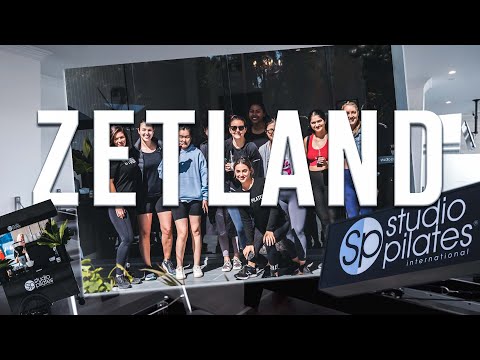 Experience the energy and community at Studio Pilates International Cairns.
See our certified trainers in action and get a feel for the energy and community at our gym. Watch now and come experience the difference at Cairns.
Get a feel for the lively and supportive atmosphere that sets Studio Pilates International Cairns apart from other gyms in Cairns
See firsthand the dedication and passion of our certified trainers as they guide and inspire members to reach their fitness goals.
Map
Enquire and view gym prices at Studio Pilates International Cairns. No obligation to join.
Customer Reviews
Studio Pilates Cairns is a fantastic place to get fit and stay healthy. Customers love the studio for its modern facilities, friendly staff, and convenient location. The instructors are highly experienced and knowledgeable, and they provide personalised adjustments and guidance throughout the classes. They also make sure that everyone is doing the exercises correctly and safely.
The classes are varied and enjoyable, and the studio offers a wide range of times to fit in with busy schedules. Customers also appreciate the easy booking system through the app. The reformer Pilates classes are intense but gentle on the joints, and customers have noticed a difference in their core strength and body shape after just a few classes.
The atmosphere at Studio Pilates Cairns is supportive and welcoming, and customers feel strong and empowered after each class. They also appreciate the orientation class and the videos that are shown during the classes to help them get the most out of each move. Everyone is made to feel part of the community, and customers are hooked on the way their body feels after each session.
I've been a notorious sign up & never go gym enthusiast for as long as I can remember. Studio pilates Cairns is the first place where I actually enjoy waking up and getting to classes every chance I can! The workouts are fantastic and the atmosphere is amazing. The instructors are so lovely and make you feel so welcome, I love this place! Been going consistently for just under two months and already seeing a massive difference.
Monica N
My name is Merna Payet, and I've recently become a Studio Pilates devote. I've never exercised in this way before as my weak lower back and shoulder have prevented me doing even simple activities like walking and bike riding. Studio Pilates has changed all that. My joints feel so much better, and my lower back and abs are definitely stronger. Best thing I've done in years. Thank you to all the amazing instructors at Studio Pilates.
Terry Martinesz
I have been to a gym for 5 years or so and I started thinking that I am not getting the result what I wanted. Then my friend told me that she signed up with Studio Pilates and she was very happy, so I thought I gave it a go. I noticed the several muscles were like burning straight away where I hadn't used much at a gym. After 6 classes, I already can see the difference. I didn't expect that result is showing that quick but my lifestyle hasn't changed - except started Studio Pilates - and the body shape is already changing. So I think it must be Pilates that that made it difference. The instructors are constantly correct and adjusting my form which is really important. I don't stop going to a gym either. Combining with Studio Pilates and a gym is my new way to archive my goal now!
Kayo Taguchi
Great studio and friendly staff, classes run early which is fantastic. The workouts have levels so I found this ideal as I wasn't very fit at the start, now I am able to go and try the harder versions and still get a great workout. The instructors are attentive and knowledgeable, they are quick to help and suggest another movement if needed. Classes themselves are not crowded and the studio itself is very clean and appealing - overall love this place!
Chloe Ocallaghan
Studio Pilates has been one of the best experiences for me as an ex dancer, the second you walk in you are made to feel so welcome and apart of their community, not to mention the beautiful layout of the studio and professionally run classes by the team. I feel so comfortable yet challenged and really look forward to my classes, who would of thought exercise could feel fun! Thank you Anna and team at Studio Pilates, you have made my move to Cairns that much easier. Abigail xo
Abigail Joy