https://gymnearme.net.au/backend/profiles/get_profiles?gym_id=5495&include_types=1&include_classes=1&include_features=1&include_social=1&include_memberships=1&include_offers=1&include_hours=1&include_reviews=1&include_google_place=1&include_average_review=1&return_url=1
Category
Gym

Martial Arts

Womens Only Gym
Opening Hours
Mon: 05:00 - 18:45
Tue: 05:00 - 18:45
Wed: 05:00 - 18:45
Thu: 05:00 - 19:45
Fri: 00:00 - 11:15
Sat: 00:00 - 11:15
Sun: 00:00 - 11:15
Membership Plans Available at Studio Pilates International Coolangatta
Studio Pilates Coolangatta offers a Starter Pack of 6 classes that expire in 2 weeks for $60, a Casual Pack of 1 class per month for $30 per month, a 10 Pack of 10 classes that expire in 3 months for $26 per class, a 25 Pack of 25 classes that expire in 6 months for $22 per class, and a 50 Pack of 50 classes that expire in 12 months for $20 per class.
| Plan | Description | Price |
| --- | --- | --- |
| Starter Pack | | $60 - |
| Casual | | $30 - monthly |
| 10 Pack | | $26 - monthly |
| 25 Pack | | $22 - monthly |
| 50 Pack | | $20 - monthly |
About Studio Pilates International Coolangatta
Looking for the ultimate pilates experience in your city? Find one of our Studio Pilates studio's near you. We look forward to seeing you soon.
High energy, 40 minute Pilates reformer classes, inspiring beats and a luxe workout space.
Fast paced, intense classes that deliver incredible total body sculpting workouts to challenge you mentally + physically. Every. Single. Time.
Innovation, world class instructors and ever-changing workouts keep your body guessing and give you the results you want. Fast.
It's everything you want in a workout, and nothing you'd expect.
See what makes Studio Pilates International Coolangatta the Best Gym in Town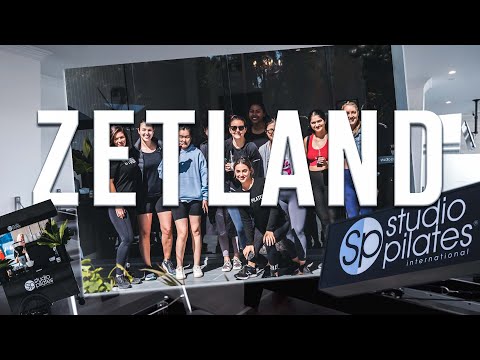 Experience the energy and community at Studio Pilates International Coolangatta.
See our certified trainers in action and get a feel for the energy and community at our gym. Watch now and come experience the difference at Coolangatta.
Get a feel for the lively and supportive atmosphere that sets Studio Pilates International Coolangatta apart from other gyms in Coolangatta
See firsthand the dedication and passion of our certified trainers as they guide and inspire members to reach their fitness goals.
Map
Enquire and view gym prices at Studio Pilates International Coolangatta. No obligation to join.
Customer Reviews
Studio Pilates Coolangatta is a fantastic place to get a full body workout and improve your core strength, posture and flexibility. Customers love the friendly and knowledgeable instructors, who are always checking in to make sure you're getting the most out of your workout. They are also very accommodating and can modify exercises to suit any injuries or ailments. The classes are varied and challenging, and the studio is clean and bright with a flexible timetable and easy access. Customers also appreciate the screens which allow them to follow the instructions and demonstrations.
The staff at Studio Pilates Coolangatta are highly praised for their care and professionalism. They are always encouraging and motivating, and make sure everyone is comfortable and safe. The classes are fun and fast-paced, and customers are seeing results quickly. The studio also has a great mix of men and women, and the instructors are always pushing people to the next level.
The Studio Pilates Coolangatta experience is one that customers are raving about. They love the supportive atmosphere and the fact that they can join a community where they feel welcomed and cared for. The classes are addictive and customers are loving the results they are seeing. The studio also offers an intro offer and a 50 class package, making it an affordable and accessible option for everyone.
The ladies here are so lovely and welcoming!! This is my first time trying any kind of pilates, and within a few sessions I was getting the hang of it. The instructors are so kind and always help out to make sure you're postured correctly to get the most of the workout, without pushing beyond your limits. This location has a great bunch of supportive members who I've learned a lot from. High recommend to anyone who is looking to feel the kind of results that make you walk taller- literally.
Jessica Wilson
I have recently joined the Coolangatta studio after moving from Brisbane, having attended a studio there for several years. I love the new studio & equipment. The instructors are friendly, motivational & professional. I am so glad to be back into pilates classes & feeling the positive effects.
Julie McCarthy
Studio Pilates Coolangatta is the most professional and welcoming studio that I have experienced yet so far. I feel safe and supported during the class and even after the class with a kind follow up as to how I'm feeling.. I'm definitely a fan of the reformers. The teachers are all knowledgeable on anatomy and work with any concerns or ailments you may have.. so it's for everyone. Love it.
Michelle Haras
I'm so happy to have found Studio Pilates Coolangatta. The orientation class was great to learn how to use the machines and how the classes work so I was able to hit the ground running when I attended the second class. The classes are challenging but enjoyable and I can already feel a difference in my body and mindset. The staff are lovely and push you just enough without making the classes intimidating. The schedule is generous and I've easily been able to find times that suit my schedule and the booking app is also so handy and easy to use. Parking is easy in the morning and evenings. Totally recommend!
Janice Garvey