https://gymnearme.net.au/backend/profiles/get_profiles?gym_id=5497&include_types=1&include_classes=1&include_features=1&include_social=1&include_memberships=1&include_offers=1&include_hours=1&include_reviews=1&include_google_place=1&include_average_review=1&return_url=1
Category
Gym

Martial Arts

Womens Only Gym
Classes
Yoga

Pilates

Spin

Group Classes
Opening Hours
Mon: 05:00 - 19:45
Tue: 05:00 - 19:45
Wed: 05:00 - 19:45
Thu: 05:00 - 20:30
Fri: 05:00 - 13:00
Sat: 06:30 - 23:30
Sun: 07:30 - 10:45
Membership Plans Available at Studio Pilates International Coorparoo
Studio Pilates Coorparoo offers a Starter Pack of 6 classes that expire in 2 weeks for $60, a Casual Pack of 1 class per month for $30 per month, a 10 Pack of 10 classes that expire in 3 months for $26 per class, a 25 Pack of 25 classes that expire in 6 months for $24 per class, and a 50 Pack of 50 classes that expire in 12 months for $21 per class.
| Plan | Description | Price |
| --- | --- | --- |
| Starter Pack | | $60 - |
| Casual | | $30 - monthly |
| 10 Pack | | $26 - monthly |
| 25 Pack | | $24 - monthly |
| 50 Pack | | $21 - monthly |
About Studio Pilates International Coorparoo
Looking for the ultimate pilates experience in your city? Find one of our Studio Pilates studio's near you. We look forward to seeing you soon.
The Ultimate Toning Workout. Try 6 Reformer Classes For $60. Full Body Workout. 6 Classes for $60. 40 Minute Intense Workout. High Energy. Types: Orientation Workout, Platinum Studio Workout, 6 Classes for $60.
See what makes Studio Pilates International Coorparoo the Best Gym in Town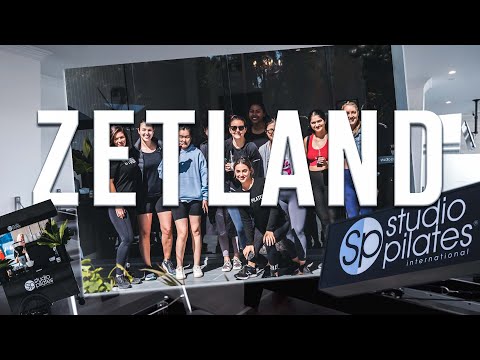 Experience the energy and community at Studio Pilates International Coorparoo.
See our certified trainers in action and get a feel for the energy and community at our gym. Watch now and come experience the difference at Coorparoo.
Get a feel for the lively and supportive atmosphere that sets Studio Pilates International Coorparoo apart from other gyms in Coorparoo
See firsthand the dedication and passion of our certified trainers as they guide and inspire members to reach their fitness goals.
Map
Enquire and view gym prices at Studio Pilates International Coorparoo. No obligation to join.
Customer Reviews
Studio Pilates Coorparoo is a fantastic place to get a full body workout. Customers love the welcoming and friendly atmosphere, the knowledgeable and professional instructors, and the clean and modern facilities. The reformer carriages are of high quality and the classes are tailored to each individual's needs and abilities. Customers also appreciate the convenience of the app for booking and managing their workouts.
The instructors are praised for their attention to detail and for making each class feel like a one-on-one session. They are also very supportive and encouraging, helping customers to push themselves to their limits. Customers also love the fact that the classes are challenging but not too hard on the body.
The studio is also praised for its convenient location, with plenty of off-street parking and a great cafe nearby. Customers also appreciate the fact that there are no sign-up fees or other hidden costs. All Covid requirements are also adhered to. Overall, customers love the Studio Pilates Coorparoo experience and highly recommend it to anyone looking for a great workout that is not too hard on the body.
I signed up for the 10 class intro package and loved it! The instructors are so friendly and encouraging, they give great corrections to make sure you are doing the exercises correctly to make the most of it and really feel the burn. The studio is very clean and welcoming, I highly recommend to anyone looking to try Pilates for the first time!
Julia Caudle
Studio Pilates has been great! I have never tried Pilates before and started off there a couple of weeks ago! Firstly started talking to Shakira and has been great talking to me. Started off doing two orientation classes and everyone was so nice, really liked the classes! Did the intro 6 for 60 pack and love Pilates now. Everyone is lovely and am interested in purchasing more classes!
Marissa Bucolo
Having never tried Pilates before I was not sure what to expect. But the team at Studio Pilates Coorparoo have made it a fantastic experience. It's fun, while still being a challenging workout which I love. And the trainers are all so friendly, welcoming and helpful it really feels more like a 1 on 1 session than a group class. The app also makes it so easy to book and manage your workouts. I would highly recommend it to anyone looking for a great workout that's not too hard on your body. I'm so glad I started.
Charmaine Clift
One of my nursing colleagues, who is a friend as well, introduced SPI to me. She has 17 years of ballet dancing under her belt and I trusted her recommendation completely. Within 15 minutes I was all signed up through the easy to use app and booked in for my first orientation class. I was impressed that there is no sign up fee or other fees that so many fitness centres want to charge. At my first visit I was greeted and orientated by one of the lovely instructors and felt welcomed and confident to do the exercises correctly with the support of her. The class was (and always is) limited to a max of 12 participants which is just right in my opinion. The recliner is an amazing invention. For the first time ever I am now able to train all of my stabiliser muscles around my shoulders and hips and my posture has already significantly improved after one week/5 classes. The focused exercises give me a nice boost of endorphines and help to keep the "intruder syndrome" at bay. Truely, I walked out in a very good mood after each session. At SPI I get personal training, a new class each visit and amazing results! Age is not an object to join. I am 58 and not an Olympian but can handle the intensity. With the adjustable spring option on the recliner and the help of the instructor, I was able to do each exercise at the ideal load. I highly recommend SPI!
the.m.influence creator of the Project Love App