https://gymnearme.net.au/backend/profiles/get_profiles?gym_id=5498&include_types=1&include_classes=1&include_features=1&include_social=1&include_memberships=1&include_offers=1&include_hours=1&include_reviews=1&include_google_place=1&include_average_review=1&return_url=1
Category
Gym

Martial Arts

Womens Only Gym
Opening Hours
Mon: 05:00 - 19:30
Tue: 05:00 - 19:30
Wed: 05:00 - 19:30
Thu: 05:00 - 19:30
Fri: 05:00 - 19:30
Sat: 00:00 - 11:00
Sun: 00:00 - 11:00
Membership Plans Available at Pilates 26 - Mat, Barre & Reformer Studio
Studio Pilates East Brisbane offers a variety of packages, ranging from a Starter Pack of 6 classes with a 2 week expiry for $60, to a 50 Pack of 50 classes with a 12 month expiry for $23 per class.
| Plan | Description | Price |
| --- | --- | --- |
| Starter Pack | | $60 - |
| Casual | | $35 - monthly |
| 10 Pack | | $27 - monthly |
| 25 Pack | | $25.20 - monthly |
| 50 Pack | | $23 - monthly |
About Pilates 26 - Mat, Barre & Reformer Studio
Enjoy unlimited Barre, Mat & Reformer Pilates for only $39/wk. Take up a 5 class trial for only $49. Reformer Pilates, Barre classes, Mat Pilates, Pregnancy Pilates, Postnatal Pilates & more.
See what makes Pilates 26 - Mat, Barre & Reformer Studio the Best Gym in Town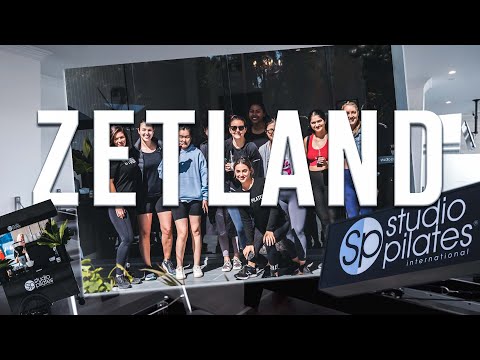 Experience the energy and community at Pilates 26 - Mat, Barre & Reformer Studio.
See our certified trainers in action and get a feel for the energy and community at our gym. Watch now and come experience the difference at East Brisbane.
Get a feel for the lively and supportive atmosphere that sets Pilates 26 - Mat, Barre & Reformer Studio apart from other gyms in East Brisbane
See firsthand the dedication and passion of our certified trainers as they guide and inspire members to reach their fitness goals.
Map
Enquire and view gym prices at Pilates 26 - Mat, Barre & Reformer Studio. No obligation to join.
Customer Reviews
Studio Pilates East Brisbane is a fantastic studio that offers a wide range of classes and personal training options to suit all levels of fitness. Customers love the friendly and knowledgeable staff, the clean and well-maintained facilities, and the variety of classes available. Customers also appreciate the convenient location and ample parking.
The instructors at Studio Pilates East Brisbane are highly qualified and professional, and they ensure that each class is tailored to the individual needs of the participants. Customers have praised the instructors for their friendly and supportive attitude, and for making the classes fun and challenging.
The studio also offers a range of special classes, such as pre and post natal pilates, mums and bubs classes, and jumpboard classes. Customers have commented on the great value for money, the welcoming and inclusive atmosphere, and the sense of community amongst members. Overall, customers have had a great experience at Studio Pilates East Brisbane and highly recommend it.
Pascal and the team are wonderful. I am an absolute complete and utter novice and they are so supportive and knowledgeable. I was recommended from my osteo as I have a reoccurring sprain neck injury and I am finding this is making the WORLD OF DIFFERENCE. I am slowly getting core strength and not straining my neck doing every thing. There are so many different classes to chose from which is fabulous for mental engagement, enjoyment and also changing it up for how your body is currently feeling. I am getting so much out of these classes x
Charli C
It's only been a month that I decided to join Pilates 26 and I and so happy I did. Loved every class and all trainers! The environment is super friendly! I feel that they really care about our pathway to fitness but also make sure the clases are fun and safe for all types of levels. I super recommend Pilates 26!!!
Sandra Robayo