https://gymnearme.net.au/backend/profiles/get_profiles?gym_id=5528&include_types=1&include_classes=1&include_features=1&include_social=1&include_memberships=1&include_offers=1&include_hours=1&include_reviews=1&include_google_place=1&include_average_review=1&return_url=1
Category
Gym

Martial Arts

Womens Only Gym
Membership Plans Available at Studio Pilates International Glenelg
Studio Pilates Glenelg offers a variety of packages, ranging from a Starter Pack of 6 classes with a 2 week expiry for $60, to a 50 Pack of 50 classes with a 12 month expiry for $21 per class.
| Plan | Description | Price |
| --- | --- | --- |
| Starter Pack | | $60 - |
| Casual | | $31 - monthly |
| 10 Pack | | $27 - monthly |
| 25 Pack | | $25 - monthly |
| 50 Pack | | $21 - monthly |
About Studio Pilates International Glenelg
Looking for the ultimate pilates experience in your city? Find one of our Studio Pilates studio's near you. We look forward to seeing you soon.
See what makes Studio Pilates International Glenelg the Best Gym in Town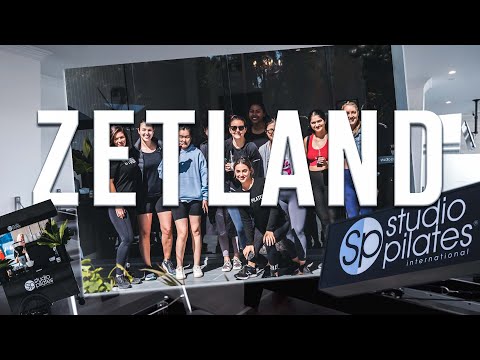 Experience the energy and community at Studio Pilates International Glenelg.
See our certified trainers in action and get a feel for the energy and community at our gym. Watch now and come experience the difference at Glenelg.
Get a feel for the lively and supportive atmosphere that sets Studio Pilates International Glenelg apart from other gyms in Glenelg
See firsthand the dedication and passion of our certified trainers as they guide and inspire members to reach their fitness goals.
Map
Enquire and view gym prices at Studio Pilates International Glenelg. No obligation to join.
Customer Reviews
Studio Pilates Glenelg is an exceptional fitness studio that offers a wide variety of classes and personal training options. Customers love the welcoming and knowledgeable staff, the challenging and rewarding workouts, and the clean and high quality facilities. The instructors are highly motivating and take the time to ensure that each customer is getting the most out of their workout. Customers also appreciate the introductory offer and the app which makes it easy to book future classes.
The studio is located at the Marina Pier in Glenelg and offers a great view of the yachts. Customers have noticed great results after only a few weeks of attending classes and are feeling stronger and more toned. They also love the supportive and kind instructors who push them to go further and help them improve their strength and technique.
The studio also offers special packages for first time users and has a secure parking facility with a reduced cost when booked through an app. Customers have praised the studio for its professionalism and friendly atmosphere and highly recommend it to anyone looking for a challenging workout.
Studio Pilates Glenelg is fantastic, the staff are very friendly, the workout is perfectly suited to me (44 years old), it's challenging but rewarding. The facility is gorgeous, beautiful interior, very clean and the reformer workout machines are like new. I definitely recommend to anyone my age looking for a to get stronger.
Ezra Now
My journey with Studio Pilates International Glenelg has been amazing. All Staff I have come to meet are most helpful and professional. My journey has been amazing, I have exercised regularly until about 2 years ago when I injured my left leg causing damage to my hamstring and tendons causing weakness and pain. I continued walking but little else until a friend introduced me to Pilates. In the eight weeks or so since I have been attending classes I have gained strength better balance and no pain in my left leg and a marked improvement overall. Thoroughly recommend
Kaz Kay
I was a beginner to Pilates when I signed up for their introductory classes, their introductory offer is a great way to see if you enjoy the classes and want to continue. All of the trainers are such lovely people and really want to help you make progress with each class, they all take time to come around and make sure that your form is correct and you are getting the most out of your workout. Their app also makes it super easy to book future classes. I've been going for 3 weeks now, the classes are super addictive and I've already seen results. Definitely recommend this studio!
kellie king