https://gymnearme.net.au/backend/profiles/get_profiles?gym_id=5500&include_types=1&include_classes=1&include_features=1&include_social=1&include_memberships=1&include_offers=1&include_hours=1&include_reviews=1&include_google_place=1&include_average_review=1&return_url=1
Category
Gym

Martial Arts

Womens Only Gym
Opening Hours
Mon: 05:30 - 19:45
Tue: 05:00 - 19:45
Wed: 05:30 - 19:45
Thu: 05:30 - 19:45
Fri: 05:30 - 18:15
Sat: 06:30 - 11:30
Sun: 07:30 - 17:15
Membership Plans Available at Studio Pilates International Grange
Studio Pilates Grange offers 6 classes for $60 with an expiry of 2 weeks, 1 class per month for $30, 10 classes for $26 each with an expiry of 3 months, 25 classes for $24 each with an expiry of 6 months, and 50 classes for $21 each with an expiry of 12 months.
| Plan | Description | Price |
| --- | --- | --- |
| Starter Pack | | $60 - |
| Casual | | $30 - monthly |
| 10 Pack | | $26 - monthly |
| 25 Pack | | $24 - monthly |
| 50 Pack | | $21 - monthly |
About Studio Pilates International Grange
Looking for the ultimate pilates experience in your city? Find one of our Studio Pilates studio's near you. We look forward to seeing you soon.
High energy, 40 minute Pilates reformer classes, inspiring beats and a luxe workout space.
Fast paced, intense classes that deliver incredible total body sculpting workouts to challenge you mentally + physically. Every. Single. Time.
Innovation, world class instructors and ever-changing workouts keep your body guessing and give you the results you want. Fast.
It's everything you want in a workout, and nothing you'd expect.
See what makes Studio Pilates International Grange the Best Gym in Town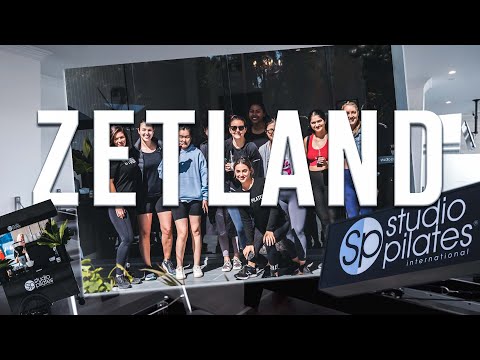 Experience the energy and community at Studio Pilates International Grange.
See our certified trainers in action and get a feel for the energy and community at our gym. Watch now and come experience the difference at Grange.
Get a feel for the lively and supportive atmosphere that sets Studio Pilates International Grange apart from other gyms in Grange
See firsthand the dedication and passion of our certified trainers as they guide and inspire members to reach their fitness goals.
Map
Enquire and view gym prices at Studio Pilates International Grange. No obligation to join.
Customer Reviews
Studio Pilates Grange is an excellent place to go for a comprehensive and challenging workout. Customers love the friendly and knowledgeable instructors, who are always on hand to provide personalised correction and ensure that everyone is getting the most out of their workout. The studio is modern and well-equipped, with TV screens and audio to help customers check their technique. The classes are varied and tailored to each individual, and the atmosphere is welcoming and supportive.
Customers have praised the instructors for their enthusiasm and energy, as well as their ability to modify the exercises to suit individual needs. They also appreciate the convenience of the class times and the package deals that are available. The studio is spotlessly clean and the equipment is modern and high-end. Customers have also commented on the positive changes they have noticed in their bodies and minds since joining the studio.
Overall, customers have had a great experience at Studio Pilates Grange and would highly recommend it to anyone looking for a fun and challenging way to exercise. The instructors are dedicated to helping clients reach their full potential and the classes are enjoyable and invigorating. With its friendly atmosphere and excellent facilities, Studio Pilates Grange is the perfect place to start your Pilates journey.
It's been 3 weeks since I started going to Studio Pilates in Grange and it's been a great experience. Instructors are always there for you, checking on you before starting the class, and then checking your posture during the class and so forth. Many classes available during the day which is awesome. I highly recommend them!
Lucas Wszolek