https://gymnearme.net.au/backend/profiles/get_profiles?gym_id=5529&include_types=1&include_classes=1&include_features=1&include_social=1&include_memberships=1&include_offers=1&include_hours=1&include_reviews=1&include_google_place=1&include_average_review=1&return_url=1
Category
Gym

Martial Arts

Womens Only Gym
Opening Hours
Mon: 05:45 - 20:00
Tue: 05:45 - 20:00
Wed: 05:45 - 20:00
Thu: 05:45 - 20:00
Fri: 05:45 - 17:30
Sat: 07:30 - 11:00
Sun: 07:30 - 10:15
Membership Plans Available at Studio Pilates International Henley Beach
Studio Pilates Henley Beach offers 6 classes for $60 with an expiry of 2 weeks, 10 classes for $25 each with an expiry of 3 months, 25 classes for $23 each with an expiry of 6 months, and 50 classes for $21 each with an expiry of 12 months.
| Plan | Description | Price |
| --- | --- | --- |
| Starter Pack | | $60 - |
| Casual | | $30 - monthly |
| 10 Pack | | $25 - monthly |
| 25 Pack | | $23 - monthly |
| 50 Pack | | $21 - monthly |
About Studio Pilates International Henley Beach
Looking for the ultimate pilates experience in your city? Find one of our Studio Pilates studio's near you. We look forward to seeing you soon.
High energy, 40 minute Pilates reformer classes, inspiring beats and a luxe workout space.
Fast paced, intense classes that deliver incredible total body sculpting workouts to challenge you mentally + physically. Every. Single. Time.
Innovation, world class instructors and ever-changing workouts keep your body guessing and give you the results you want. Fast.
It's everything you want in a workout, and nothing you'd expect.
See what makes Studio Pilates International Henley Beach the Best Gym in Town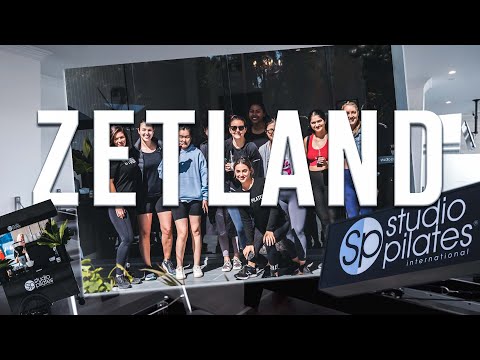 Experience the energy and community at Studio Pilates International Henley Beach.
See our certified trainers in action and get a feel for the energy and community at our gym. Watch now and come experience the difference at Henley Beach.
Get a feel for the lively and supportive atmosphere that sets Studio Pilates International Henley Beach apart from other gyms in Henley Beach
See firsthand the dedication and passion of our certified trainers as they guide and inspire members to reach their fitness goals.
Map
Enquire and view gym prices at Studio Pilates International Henley Beach. No obligation to join.
Customer Reviews
Studio Pilates Henley Beach is a fantastic place to get a full body workout. Customers love the welcoming atmosphere and the knowledgeable instructors who are committed to helping them get the most out of their workout. The classes are varied and challenging, and the instructors are always willing to offer modifications and alternative exercises to suit individual needs. Customers also appreciate the small class sizes, which allow for one-on-one support throughout the class.
The staff at Studio Pilates Henley Beach are highly praised for their friendly and helpful attitude. Customers love the fact that they are always willing to answer questions and provide advice on form and improvement. They also appreciate the flexible workout structure, which allows them to work around their busy schedules.
The studio itself is also highly praised by customers. They love the clean and inviting atmosphere, and the fact that the reformers are spaced out enough to allow for a comfortable workout. Customers also appreciate the fact that the studio is close to the beach, allowing them to enjoy a coffee and a walk along the beach after their class. All in all, Studio Pilates Henley Beach is a great place to get a full body workout and enjoy a friendly and supportive atmosphere.
I have finally found exercise that I enjoy and that is effective! 6 weeks in and I'm feeling stronger and more energised. The instructors and motivating and kind and the general environment is friendly. The best part is noone has time to look at you which removes being self-conscious! My only constructive feedback would be the reformers could be slightly further apart as trying to not touch the person next to you during some movements can effect my momentum!
Maddie Cox
I have just completed my first few weeks of classes at this Pilates Studio. All the instructors are extremely kind and professional. I look forward to my classes which are easy to book online and work around other commitments. If you are thinking of giving Pilates a go I would recommend you try Studio Pilates Henley Beach.
James Charrison
As a beginner to reformer Pilates I had no idea what to expect, but the team were incredibly supportive and helpful and always check in on how you are doing. I am very impressed with the workout you get, targeting so many different muscle groups in a way which feels safe. The studio is a great size and the instructors are all really good, I especially love having the screens to follow along too as well. I would recommend this to anyone who has interest in their heath and fitness.
Lisa Marriott