https://gymnearme.net.au/backend/profiles/get_profiles?gym_id=5503&include_types=1&include_classes=1&include_features=1&include_social=1&include_memberships=1&include_offers=1&include_hours=1&include_reviews=1&include_google_place=1&include_average_review=1&return_url=1
Category
Gym

Martial Arts

Womens Only Gym
Classes
Yoga

Pilates

Boxing

Group Classes
Opening Hours
Mon: 05:30 - 19:30
Tue: 05:30 - 19:30
Wed: 05:30 - 19:30
Thu: 05:30 - 19:45
Fri: 05:30 - 10:00
Sat: 06:30 - 11:30
Sun: 00:00 - 10:45
Membership Plans Available at Studio Pilates International Hope Island
Studio Pilates Hope Island offers 6 classes for $60 with an expiry of 2 weeks, 1 class per month for $30, 10 classes for $26 each with an expiry of 3 months, 25 classes for $24 each with an expiry of 6 months, and 50 classes for $21 each with an expiry of 12 months.
| Plan | Description | Price |
| --- | --- | --- |
| Starter Pack | | $60 - |
| Casual | | $30 - monthly |
| 10 Pack | | $26 - monthly |
| 25 Pack | | $24 - monthly |
| 50 Pack | | $21 - monthly |
About Studio Pilates International Hope Island
Looking for the ultimate pilates experience in your city? Find one of our Studio Pilates studio's near you. We look forward to seeing you soon.
High energy, 40 minute Pilates reformer classes, inspiring beats and a luxe workout space.
Fast paced, intense classes that deliver incredible total body sculpting workouts to challenge you mentally + physically. Every. Single. Time.
Innovation, world class instructors and ever-changing workouts keep your body guessing and give you the results you want. Fast.
It's everything you want in a workout, and nothing you'd expect.
See what makes Studio Pilates International Hope Island the Best Gym in Town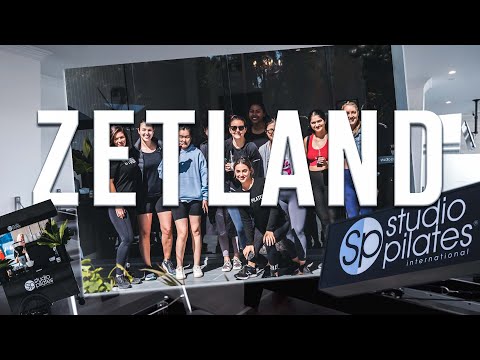 Experience the energy and community at Studio Pilates International Hope Island.
See our certified trainers in action and get a feel for the energy and community at our gym. Watch now and come experience the difference at Hope Island.
Get a feel for the lively and supportive atmosphere that sets Studio Pilates International Hope Island apart from other gyms in Hope Island
See firsthand the dedication and passion of our certified trainers as they guide and inspire members to reach their fitness goals.
Map
Enquire and view gym prices at Studio Pilates International Hope Island. No obligation to join.
Customer Reviews
Studio Pilates Hope Island is a boutique studio that offers a perfect balance between challenging workouts and sufficient support and encouragement from the instructors. Customers love the view from the studio, the friendly and professional staff, the great atmosphere, the brand new equipment, and the low impact but high level workouts. They also appreciate the helpful and patient instructors, the supportive and welcoming environment, and the fact that the studio is bright, clean, and overlooks the water. Customers have also commented on the easy online booking system and the ample parking available. With a variety of classes and personal training options available, Studio Pilates Hope Island is the perfect place to get fit and stay healthy.
Had my class over the weekend with Summer and thoroughly enjoyed it! Absolutely loved the view from the Hope Island studio too. I've been to many other studios both by Studio Pilates International as well as various other companies but I'm always still most satisfied and impressed with Studio Pilates International because of the perfect balance between challenging workouts, sufficient support and encouragement by the instructors, and the beautiful boutique studios no matter where I go! I will surely be back the next time I visit Hope Island.
Veronica Tay
Love Love it! Have been a member since it opened in January! Great studio & equipment, great atmosphere & awesome, friendly, professional & supportive Team! For someone who has been living with pain & injuries, I had a goal & my body is transforming, becoming more flexible, getting stronger each week and managing the pain - results! Ladies, love your work & love your strong encouragement & driving force during sessions! Highly recommend!
Mariana Podgorski-Guyett
I have never done pilates before, it has always been something I felt I needed to do to gain my strength in my body. I found out Hope island started from a beautiful heartfelt dream to enrich peoples lives and see and help people's workout goals. I first started with orientation session to gain understanding of what my mind and body was in for, and loved every moment of it. Each class is full of great vibes with a great view, the instructors are there to guide you through the program and session designed fir you. They are all so lovely and greet you with bright smiles.
Stephanie Delphin