https://gymnearme.net.au/backend/profiles/get_profiles?gym_id=5504&include_types=1&include_classes=1&include_features=1&include_social=1&include_memberships=1&include_offers=1&include_hours=1&include_reviews=1&include_google_place=1&include_average_review=1&return_url=1
Category
Gym

Martial Arts

Womens Only Gym
Opening Hours
Mon: 05:45 - 20:00
Tue: 05:45 - 20:00
Wed: 05:45 - 20:00
Thu: 05:45 - 20:00
Fri: 05:45 - 18:30
Sat: 06:30 - 11:30
Sun: 07:30 - 10:30
Membership Plans Available at Studio Pilates International Jindalee
Studio Pilates Jindalee offers a Starter Pack of 6 classes that expire in 2 weeks for $60, a Casual Pack of 1 class per month for $30 per month, a 10 Pack of 10 classes that expire in 3 months for $26 per class, a 25 Pack of 25 classes that expire in 6 months for $24 per class, and a 50 Pack of 50 classes that expire in 12 months for $21 per class.
| Plan | Description | Price |
| --- | --- | --- |
| Starter Pack | | $60 - |
| Casual | | $30 - monthly |
| 10 Pack | | $26 - monthly |
| 25 Pack | | $24 - monthly |
| 50 Pack | | $21 - monthly |
About Studio Pilates International Jindalee
Looking for the ultimate pilates experience in your city? Find one of our Studio Pilates studio's near you. We look forward to seeing you soon.
High energy, 40 minute Pilates reformer classes, inspiring beats and a luxe workout space.
Fast paced, intense classes that deliver incredible total body sculpting workouts to challenge you mentally + physically. Every. Single. Time.
Innovation, world class instructors and ever-changing workouts keep your body guessing and give you the results you want. Fast.
It's everything you want in a workout, and nothing you'd expect.
See what makes Studio Pilates International Jindalee the Best Gym in Town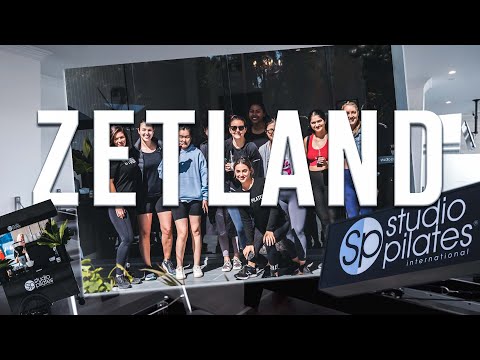 Experience the energy and community at Studio Pilates International Jindalee.
See our certified trainers in action and get a feel for the energy and community at our gym. Watch now and come experience the difference at Jindalee.
Get a feel for the lively and supportive atmosphere that sets Studio Pilates International Jindalee apart from other gyms in Jindalee
See firsthand the dedication and passion of our certified trainers as they guide and inspire members to reach their fitness goals.
Map
Enquire and view gym prices at Studio Pilates International Jindalee. No obligation to join.
Customer Reviews
Studio Pilates Jindalee is a fantastic place to get a great workout. Customers love the clean and efficient facilities, the knowledgeable and encouraging instructors, and the variety of classes available. The classes are capped at 10 people, so everyone gets the attention they need to perform the exercises correctly and safely. Customers also appreciate the private and intimate atmosphere, as well as the staff's commitment to helping them achieve maximum output and safety.
The instructors are praised for their knowledge and motivation, and customers love the fact that they are always willing to help and provide corrections. Customers also appreciate the screens that show the exercises, making it easy to follow along. The studio is also praised for its cleanliness and the fact that it is always spotless.
Finally, customers love the fact that the studio offers beginner-friendly options and a range of different times to book classes. They also appreciate the fact that the staff are friendly and welcoming, and that they have seen great results in a short amount of time. All in all, Studio Pilates Jindalee is a great place to get a great workout and customers are highly recommending it.
I am thoroughly enjoying the sessions at Studio Pilates, Jindalee. I love being able to follow the clear instructions and demonstrated exercises on the large screens around the room. Being new at Reformer Pilates, I am also very grateful for the instructors - they are all so helpful, friendly and encouraging - and they cater the exercises to me individually. The variety of exercises is excellent too - every session has been different & I can feel that my muscles have had a workout.
Libby Tester
Lovely studio and always spotless! The staff have been very welcoming and friendly. They are always helpful with corrections and helping me do the exercises correctly. I'm new to reformer pilates and studio pilates at jindalee made starting super easy and not too scary. My glutes have never been stronger!
Kristine B