https://gymnearme.net.au/backend/profiles/get_profiles?gym_id=5480&include_types=1&include_classes=1&include_features=1&include_social=1&include_memberships=1&include_offers=1&include_hours=1&include_reviews=1&include_google_place=1&include_average_review=1&return_url=1
Category
Gym

Martial Arts

Womens Only Gym
Opening Hours
Mon: 05:30 - 20:30
Tue: 05:30 - 20:30
Wed: 05:30 - 20:30
Thu: 05:30 - 20:30
Fri: 05:30 - 20:30
Sat: 06:30 - 16:30
Sun: 07:30 - 12:30
Membership Plans Available at Studio Pilates International Lane Cove
Studio Pilates Lane Cove offers 6 classes for $60 with an expiry of 2 weeks, 1 class per month for $30 per month, 10 classes for $27 per class with an expiry of 3 months, 25 classes for $25 per class with an expiry of 6 months, and 50 classes for $23 per class with an expiry of 12 months.
| Plan | Description | Price |
| --- | --- | --- |
| Starter Pack | | $60 - |
| Casual | | $30 - monthly |
| 10 Pack | | $27 - monthly |
| 25 Pack | | $25 - monthly |
| 50 Pack | | $23 - monthly |
About Studio Pilates International Lane Cove
Looking for the ultimate pilates experience in your city? Find one of our Studio Pilates studio's near you. We look forward to seeing you soon.
High energy, 40 minute Pilates reformer classes, inspiring beats and a luxe workout space.
Fast paced, intense classes that deliver incredible total body sculpting workouts to challenge you mentally + physically. Every. Single. Time.
Innovation, world class instructors and ever-changing workouts keep your body guessing and give you the results you want. Fast.
It's everything you want in a workout, and nothing you'd expect.
See what makes Studio Pilates International Lane Cove the Best Gym in Town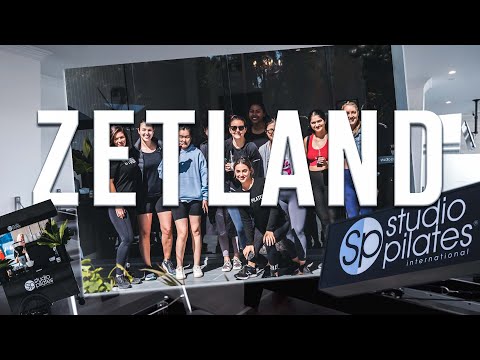 Experience the energy and community at Studio Pilates International Lane Cove.
See our certified trainers in action and get a feel for the energy and community at our gym. Watch now and come experience the difference at Lane Cove.
Get a feel for the lively and supportive atmosphere that sets Studio Pilates International Lane Cove apart from other gyms in Lane Cove
See firsthand the dedication and passion of our certified trainers as they guide and inspire members to reach their fitness goals.
Map
Enquire and view gym prices at Studio Pilates International Lane Cove. No obligation to join.
Customer Reviews
Studio Pilates Lane Cove is a highly recommended Pilates studio that offers a range of classes and personal training options to suit all levels of experience and fitness. Customers love the welcoming and warm atmosphere of the studio, as well as the professional and highly motivating trainers. The studio is clean and light filled, and the trainers are knowledgeable and helpful in explaining each exercise and correcting form. The studio also offers alternative exercises for those with injuries, and the instructors are always friendly and greet customers with a smile. Customers have also commented on the great results they have achieved from the classes, and the overall great workout they receive.
LOVE this reformer Pilates studio. After a while of trying to find the right studio that gives me results I finally found it! The trainers are professional and highly motivating to ensure you walk out feeling strong. This is the best reformer studio in Lane Cove (and I know because I've tried them all)
April Roberts
I love the set up and team here. Paris is fantastic at explaining and correcting my positioning to get the best workout. Really like the one room with natural sunlight and tv screens around to help guide the class. I've never done Pilates reformer before so was surprised by the muscles used and how it's a great overall workout.
Sarah O'Donnell
ABSOLUTELY IN LOVE with this studio and the workouts. All the instructors are so lovely and definitely know what they are doing. They are always able to modify for my injury whilst still getting in amazing workouts. I have been 5 times in the last week and am just so happy and incredibly excited for my next one each time. Already feeling a bit stronger and more toned, can't wait to keep going!
Gabby Menge