https://gymnearme.net.au/backend/profiles/get_profiles?gym_id=5481&include_types=1&include_classes=1&include_features=1&include_social=1&include_memberships=1&include_offers=1&include_hours=1&include_reviews=1&include_google_place=1&include_average_review=1&return_url=1
Category
Gym

Martial Arts

Womens Only Gym
Opening Hours
Mon: 06:30 - 19:30
Tue: 06:30 - 19:30
Wed: 06:30 - 19:00
Thu: 06:30 - 19:30
Fri: 06:30 - 14:00
Sat: 07:30 - 12:30
Sun: 07:30 - 12:30
Membership Plans Available at Studio Pilates International Manly
Studio Pilates Manly offers 6 classes for $60 with a 2 week expiry, 10 classes for $280 with a 3 month expiry, 25 classes for $625 with a 6 month expiry, and 50 classes for $1150 with a 12 month expiry.
| Plan | Description | Price |
| --- | --- | --- |
| Starter Pack | | $60 - |
| Casual | | $33 - monthly |
| 10 Pack | | $28 - monthly |
| 25 Pack | | $25 - monthly |
| 50 Pack | | $23 - monthly |
About Studio Pilates International Manly
Looking for the ultimate pilates experience in your city? Find one of our Studio Pilates studio's near you. We look forward to seeing you soon.
High energy, 40 minute Pilates reformer classes, inspiring beats and a luxe workout space.
Fast paced, intense classes that deliver incredible total body sculpting workouts to challenge you mentally + physically. Every. Single. Time.
Innovation, world class instructors and ever-changing workouts keep your body guessing and give you the results you want. Fast.
It's everything you want in a workout, and nothing you'd expect.
See what makes Studio Pilates International Manly the Best Gym in Town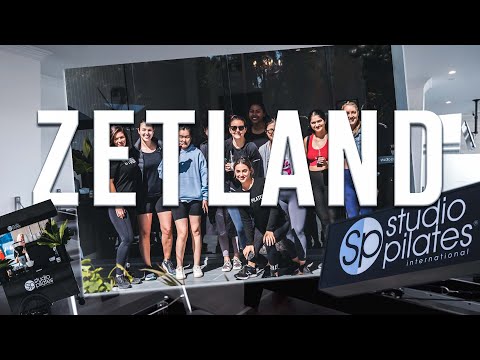 Experience the energy and community at Studio Pilates International Manly.
See our certified trainers in action and get a feel for the energy and community at our gym. Watch now and come experience the difference at Manly.
Get a feel for the lively and supportive atmosphere that sets Studio Pilates International Manly apart from other gyms in Manly
See firsthand the dedication and passion of our certified trainers as they guide and inspire members to reach their fitness goals.
Map
Enquire and view gym prices at Studio Pilates International Manly. No obligation to join.
Customer Reviews
Studio Pilates Manly is a fantastic new Pilates studio located in the heart of Manly. Customers love the studio for its modern facilities, friendly and knowledgeable instructors, and convenient location. The reformers are of excellent quality and the studio is always kept clean and tidy.
The instructors are very attentive and helpful, taking the time to ensure that each participant has the correct technique and can tailor the classes to individual needs. Customers also appreciate the video-based classes, which make it easy to follow the exercises.
The Studio Pilates format is fast-paced and engaging, and customers can feel the effects of their workouts when they leave. Everyone is friendly and welcoming, and the studio is surrounded by cafes. Customers highly recommend Studio Pilates Manly and are loving their workouts there.
Studio Pilates in Manly is exceptional. The team is super friendly, caring, and motivating. They make you work hard and always have a great eye on the detail. I have been dealing with running related injuries a lot... and since I started with Studio Pilates and thanks to them being across my injuries and always changing the exercises when needed... I am a new man! The facilities are just great, top notch! Mel & Paul and team really nail it!
Cyrill Boehi Koster
I love Studio Pilates, Manly (I can't believe I've just written that)! Three weeks ago my daughter introduced me to Studio Pilates, Manly. I have now completed my 9'th class and I'm hooked. Having shunned anything to do with Pilates over the years, I have finally decided to do something about my inflexibility and really get to know what core strength is all about. Mel and her team at Studio Pilates, Manly, have been terrific in taking newbies like me through the intro to Pilates journey, and I have found muscles that I've never felt before. The experience is terrific and I highly recommend Studio Pilates, Manly, to anyone interested in experiencing an entirely new form of core conditioning and low-impact strength work. Well done Mel and team, you had me at 'Reformer'! Thank you. James Tucker.
James Tucker
Well needed Pilates class opened up in Manly and enjoying the 6 or so classes I've been to so far. Signed up for a bulk class pack and really enjoying the results and experience so far. Having recently had a baby I appreciate the experience of each instructor and how they modify as required, gives the personal touch everyone needs and variety of times to suit every schedule. Highly recommend!
Amy Stone
I really like the format of Studio Pilates - the classes are video based so you can easily see what each exercise involves. This frees your instructor up to refine/correct posture of each participant. Brilliant really - I love!! the model. The Manly location is brilliant too, surrounded by cafes, the space is clean, new & full of light and everyone is friendly and welcoming. Yay!!
Claire Williams