https://gymnearme.net.au/backend/profiles/get_profiles?gym_id=5476&include_types=1&include_classes=1&include_features=1&include_social=1&include_memberships=1&include_offers=1&include_hours=1&include_reviews=1&include_google_place=1&include_average_review=1&return_url=1
Category
Gym

Martial Arts

Womens Only Gym
Opening Hours
Mon: 05:45 - 19:45
Tue: 06:30 - 19:00
Wed: 05:45 - 19:00
Thu: 06:30 - 19:45
Fri: 05:45 - 14:00
Sat: 07:15 - 12:00
Sun: 08:15 - 11:30
Membership Plans Available at Studio Pilates International Manuka
Studio Pilates Manuka offers 6 classes for $60 with a 2 week expiry, 10 classes for $270 with a 3 month expiry, 25 classes for $625 with a 6 month expiry, and 50 classes for $1075 with a 12 month expiry.
| Plan | Description | Price |
| --- | --- | --- |
| Starter Pack | | $60 - |
| Casual | | $31 - monthly |
| 10 Pack | | $27 - monthly |
| 25 Pack | | $25 - monthly |
| 50 Pack | | $21.50 - monthly |
About Studio Pilates International Manuka
Looking for the ultimate pilates experience in your city? Find one of our Studio Pilates studio's near you. We look forward to seeing you soon.
High energy, 40 minute Pilates reformer classes, inspiring beats and a luxe workout space.
Fast paced, intense classes that deliver incredible total body sculpting workouts to challenge you mentally + physically. Every. Single. Time.
Innovation, world class instructors and ever-changing workouts keep your body guessing and give you the results you want. Fast.
It's everything you want in a workout, and nothing you'd expect.
See what makes Studio Pilates International Manuka the Best Gym in Town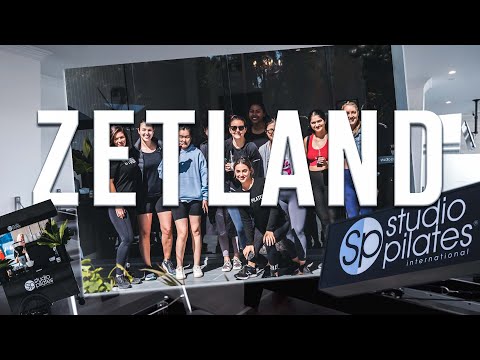 Experience the energy and community at Studio Pilates International Manuka.
See our certified trainers in action and get a feel for the energy and community at our gym. Watch now and come experience the difference at Manuka.
Get a feel for the lively and supportive atmosphere that sets Studio Pilates International Manuka apart from other gyms in Manuka
See firsthand the dedication and passion of our certified trainers as they guide and inspire members to reach their fitness goals.
Map
Enquire and view gym prices at Studio Pilates International Manuka. No obligation to join.
Customer Reviews
Studio Pilates Manuka is a fantastic place to start your day with a great workout. Customers love the welcoming atmosphere and friendly and professional staff that help beginners get the most out of their workouts. The studio is clean and Covid-friendly, and the instructors are knowledgeable and non-judgemental. The Manuka studio offers a variety of classes and personal training options, and the classes are suitable for both newbies and experienced people. The instructors provide helpful advice and correction to ensure that customers are doing the exercises correctly. The studio also offers easy car parking under Coles and a range of class times. Customers also appreciate the fun that is incorporated into each session and the variety of class routines.
Overall, customers are loving their experience at Studio Pilates Manuka. They appreciate the 1:1 support during each session, the cleanliness of the activity space, and the fact that the workouts can be tailored to suit their level. The instructors are friendly and accommodating, and customers feel like they are getting the most out of every session. The central location and easy parking make it even more convenient. Highly recommended for any age group, Studio Pilates Manuka is the perfect place to challenge your body and strengthen yourself.
I've had an extremely positive experience being introduced to the world of 'Pilates Reformers'. The staff are friendly and knowledgeable. The Manuka studio is clean and covid friendly. After my introductory package of 6 classes at such a low price, I'm definitely feeling stronger in my abdominals. I highly recommend to give it a try!
Peter and Steph Wood
I would highly recommend this studio for anyone who loves pilates or is interested in trying it out! The Studio Pilates format is very user-friendly and suitable for both newbies or more experienced people. The instructors at the Manuka studio are so friendly, non-judgemental and supportive, particularly Jen who I've had most of my classes with. I hadn't done much pilates before joining this studio but they made me feel really welcomed and relaxed, and their advice makes me feel like I'm getting the most out of every session. They also have a good range of class times available
D'Arcy Ertel