https://gymnearme.net.au/backend/profiles/get_profiles?gym_id=5537&include_types=1&include_classes=1&include_features=1&include_social=1&include_memberships=1&include_offers=1&include_hours=1&include_reviews=1&include_google_place=1&include_average_review=1&return_url=1
Category
Gym

Martial Arts

Womens Only Gym
Classes
Yoga

Pilates

Spin

Boxing

Group Classes
Opening Hours
Mon: 05:30 - 20:00
Tue: 05:30 - 20:00
Wed: 05:30 - 20:00
Thu: 05:30 - 20:00
Fri: 05:30 - 19:00
Sat: 06:30 - 12:30
Sun: 07:30 - 11:00
Membership Plans Available at Studio Pilates Mount Lawley
Studio Pilates Mount Lawley offers a variety of packages, ranging from a Starter Pack of 6 classes with a 2 week expiry for $60, to a 50 Pack of 50 classes with a 12 month expiry for $21 per class.
| Plan | Description | Price |
| --- | --- | --- |
| Starter Pack | | $60 - |
| Casual | | $30 - monthly |
| 10 Pack | | $26 - monthly |
| 25 Pack | | $24 - monthly |
| 50 Pack | | $21 - monthly |
About Studio Pilates Mount Lawley
Looking for the ultimate pilates experience in your city? Find one of our Studio Pilates studio's near you. We look forward to seeing you soon.
Studio Pilates International, Mt Lawley - is Pilates Reimagined.
Join us for beat-driven, muscle burning, total body sculpting reformer Pilates.
Out fast-paced, 40 minute science-based workouts will keep you challenged mentally and physically. Every. Single. Time.
Innovative video technology and world-class instructors promise the individual focus of a personal training session, but with the great vibe of a class. So you get what you came for. Fast.
It's challenging. Fun. And totally addictive.
It's everything you want in a workout. And nothing you'd expect.
Discover your new fitness obsession.
Get Started with 6 classes for $60*
* Valid for 2 weeks from first visit. NEW clients only. Available for a limited time only.
See what makes Studio Pilates Mount Lawley the Best Gym in Town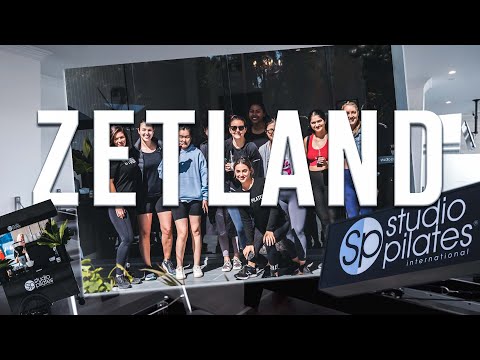 Experience the energy and community at Studio Pilates Mount Lawley.
See our certified trainers in action and get a feel for the energy and community at our gym. Watch now and come experience the difference at Mount Lawley.
Get a feel for the lively and supportive atmosphere that sets Studio Pilates Mount Lawley apart from other gyms in Mount Lawley
See firsthand the dedication and passion of our certified trainers as they guide and inspire members to reach their fitness goals.
Map
Enquire and view gym prices at Studio Pilates Mount Lawley. No obligation to join.
Customer Reviews
Studio Pilates Mount Lawley is a fantastic place to get fit and stay healthy. Customers love the friendly and knowledgeable staff, the clean and modern facilities, and the variety of classes available. The instructors are highly professional and knowledgeable, and they provide helpful tips and modifications to ensure that everyone gets the most out of their session. Customers also appreciate the early time slots available, the level of instruction, and the fact that the classes are only 40 minutes long.
The studio also offers an intro pack for those who are new to Pilates, and customers have commented on the helpfulness of the instructors and the multiple screens around the room that provide demonstrations. Customers have also mentioned the great energy and vibe of the classes, as well as the fact that they are seeing results after just a few weeks.
Overall, customers have had a great experience at Studio Pilates Mount Lawley and have commented on the friendly and welcoming atmosphere, the helpful instructors, and the great results they are seeing. With its modern facilities, knowledgeable staff, and variety of classes, Studio Pilates Mount Lawley is the perfect place to get fit and stay healthy.
I am thoroughly enjoying the pilates, the studio is spotless and very welcoming. I am recovering from an injury and the instructors are so helpful with me I couldn't ask for more. The instructors are so nice and very inspiring and make the classes so much fun. I highly recommend Studio Pilates.
Cheryl Macpherson
I have been attending Studio Pilates for 3 weeks now and am noticing I am feeling more toned, stronger and full of energy. The instructors have all been lovely and very positive in classes in which I feel is a very comfortable environment. I can't wait to see how I will feel and look in the coming months. So happy I joined and look forward to every class!
anne pizzata
Always wanted to try Pilates, and after a recommendation for Studio Pilates, and hearing about their awesome intro pack, I decided to try it! I find the multiple screens around the room to be super helpful as a newbie, and know I'll continue to love having a demonstration so close by while on the machine. There is still awesome instructors walking around the class with helpful tips at and motivation. I've really loved and will continue to love all the classes I've done here!
Nicole Trpevski
I am new to reformer Pilates and am really enjoying the classes. I wanted to give it a try because I needed to improve my core strength because of some aches and pains I was feeling... I can feel that these are starting to recede which I am very happy about. I also love the fact the class is 40 mins long... not too short, not too long and that there are so many through the week which makes it easy to get to a couple. Thanks Mt Lawley Studio Pilates, very helpful instruction and a lovely place to workout.
Angie Draca
I'm a bit of a newbie to Pilates, and was recommended by a friend. I've been completely impressed by the clean stylish vibe of the studio. The instructors are all very relaxed but at the same time very helpful and add to the experience. One of the only types of exercise I'm willing to do after a hectic work day.
Danielle Dix