https://gymnearme.net.au/backend/profiles/get_profiles?gym_id=5483&include_types=1&include_classes=1&include_features=1&include_social=1&include_memberships=1&include_offers=1&include_hours=1&include_reviews=1&include_google_place=1&include_average_review=1&return_url=1
Category
Gym

Martial Arts

Womens Only Gym
Classes
Yoga

Pilates

Spin

Group Classes
Opening Hours
Mon: 07:00 - 22:00
Tue: 07:00 - 22:00
Wed: 07:00 - 22:00
Thu: 07:00 - 22:00
Fri: 07:00 - 13:30
Sat: 07:00 - 12:00
Sun: 07:00 - 12:00
Membership Plans Available at Studio Pilates International Neutral Bay
Studio Pilates Neutral Bay offers 6 classes for $60 with an expiry of 2 weeks, 10 classes for $280 with an expiry of 3 months, 25 classes for $625 with an expiry of 6 months, and 50 classes for $1150 with an expiry of 12 months.
| Plan | Description | Price |
| --- | --- | --- |
| Starter Pack | | $60 - |
| Casual | | $33 - monthly |
| 10 Pack | | $28 - monthly |
| 25 Pack | | $25 - monthly |
| 50 Pack | | $23 - monthly |
About Studio Pilates International Neutral Bay
Looking for the ultimate pilates experience in your city? Find one of our Studio Pilates studio's near you. We look forward to seeing you soon.
See what makes Studio Pilates International Neutral Bay the Best Gym in Town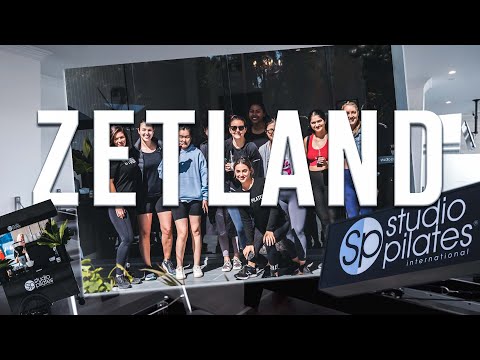 Experience the energy and community at Studio Pilates International Neutral Bay.
See our certified trainers in action and get a feel for the energy and community at our gym. Watch now and come experience the difference at Neutral Bay.
Get a feel for the lively and supportive atmosphere that sets Studio Pilates International Neutral Bay apart from other gyms in Neutral Bay
See firsthand the dedication and passion of our certified trainers as they guide and inspire members to reach their fitness goals.
Map
Enquire and view gym prices at Studio Pilates International Neutral Bay. No obligation to join.
Customer Reviews
Studio Pilates Neutral Bay is a fantastic Pilates studio that offers a wide range of classes and personal training options. Customers love the studio for its clean and neat facilities, friendly and encouraging staff, and the variety of classes available. Customers have commented on the helpful and attentive instructors, who make sure that everyone is doing the exercises correctly and pushing themselves to their limits. They also appreciate the personalised attention they receive during the classes, and the positive approach of the instructors. The studio also has screens around the studio to demonstrate each move, which helps customers to get the most out of their workouts. Customers have also commented on the great results they have seen after attending classes, such as reduced pain in their knees. Overall, customers highly recommend Studio Pilates Neutral Bay for its excellent facilities, staff, and classes.
Highly recommend this place for you healthy exercise. The studio is clean and neat. The staff here are so friendly and encouraging. They understood the beginner's pain which they won't push you too much. After each class I felt so refreshing. Can't deny I'm looking forward to come back to each class again.
Juju Zhu
I initially bought a few classes just to try it out… but I got hooked so quickly! I feel so good after each class even when I'm pushed to new limits and my muscles are shaking when I leave the studio. The team is fantastic at Neutral Bay especially Ellie who keeps pushing me but at the same time always looking out to see if my springs need to be adjusted or if my posture is not correct. I've just bought another 50 classes today and can't wait to use it! Thanks Studio Pilates NB for making me discover muscles I've never known existed!!
Jennifer Chau
First time doing reformer pilates and the instructors here are all so supportive and encouraging! The studio is bright, clean and lively, perfect for any time of the day! It's a very comfortable environment to exercise in! I have loved every class here and felt so much better after each class! Definitely recommend!
Sharon
I am always looking forward to coming to the class because I know I will learn something new and the coaches are so lovely and encouraging! After two weeks (which was approximately 8 classes), the machines are much less intimidating and I've noticed that my body craves the movement too, sliding into the postures feels so gratifying and stretching out at the end is pure bliss. I would definitely recommend Studio Pilates in Neutral Bay :)
Veronika Lindnerova