https://gymnearme.net.au/backend/profiles/get_profiles?gym_id=5509&include_types=1&include_classes=1&include_features=1&include_social=1&include_memberships=1&include_offers=1&include_hours=1&include_reviews=1&include_google_place=1&include_average_review=1&return_url=1
Category
Gym

Martial Arts

Womens Only Gym
Opening Hours
Mon: 05:45 - 19:45
Tue: 05:45 - 19:45
Wed: 05:00 - 19:00
Thu: 05:00 - 19:45
Fri: 05:00 - 18:15
Sat: 07:30 - 00:15
Sun: 07:30 - 11:00
Membership Plans Available at Studio Pilates International Newstead
Studio Pilates Newstead offers 6 classes for $60 with an expiry of 2 weeks, 10 classes for $26 each with an expiry of 3 months, 25 classes for $24 each with an expiry of 6 months, and 50 classes for $21 each with an expiry of 12 months.
| Plan | Description | Price |
| --- | --- | --- |
| Starter Pack | | $60 - |
| Casual | | $30 - monthly |
| 10 Pack | | $26 - monthly |
| 25 Pack | | $24 - monthly |
| 50 Pack | | $21 - monthly |
About Studio Pilates International Newstead
Looking for the ultimate pilates experience in your city? Find one of our Studio Pilates studio's near you. We look forward to seeing you soon.
High energy, 40 minute Pilates reformer classes, inspiring beats and a luxe workout space.
Fast paced, intense classes that deliver incredible total body sculpting workouts to challenge you mentally + physically. Every. Single. Time.
Innovation, world class instructors and ever-changing workouts keep your body guessing and give you the results you want. Fast.
It's everything you want in a workout, and nothing you'd expect.
See what makes Studio Pilates International Newstead the Best Gym in Town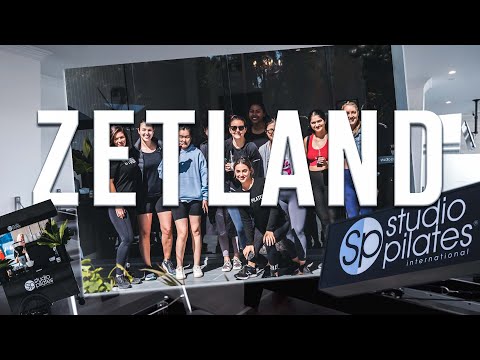 Experience the energy and community at Studio Pilates International Newstead.
See our certified trainers in action and get a feel for the energy and community at our gym. Watch now and come experience the difference at Newstead.
Get a feel for the lively and supportive atmosphere that sets Studio Pilates International Newstead apart from other gyms in Newstead
See firsthand the dedication and passion of our certified trainers as they guide and inspire members to reach their fitness goals.
Map
Enquire and view gym prices at Studio Pilates International Newstead. No obligation to join.
Customer Reviews
Studio Pilates Newstead is a fantastic place to get a great workout. Customers love the friendly and supportive staff, the modern and clean studio, and the variety of classes that cater to all levels of fitness. The instructors are attentive and helpful, and they make sure that everyone is comfortable and getting the most out of their workout. The reformer pilates classes are particularly popular, as they help to strengthen and tone the body quickly and effectively.
Customers also appreciate the convenience of the studio, with easy parking and great restaurants nearby. The screens make the workout easy to follow, and the instructors have a great eye for helping customers improve their form. The classes are always different, so customers never get bored.
The studio also offers personal training options and a great introductory package. Customers have seen results quickly and feel stronger and more toned after just a few classes. They love the accountability and the small group atmosphere, and they appreciate the fact that the trainers focus on technique and correct posture. Studio Pilates Newstead is highly recommended for anyone looking for the best Pilates reformer class in the area.
Reformer Pilates was recommended by my specialist GP to help reverse my early onset osteoporosis. I came because I had to, I keep coming because I love it! I feel so much stronger after the workouts and the instructors are so attentive and helpful. I highly recommend Studio Pilates!
Alexandra Golding
I had never used a reformer and have developed a healthy likening for it the reformer exercisers ensue eveness to one's body I have made flexibility and toning quicker than I expected at my age (75) I'm also happy that the classes are not always the same routines. Love being surprised.
Natalie Taylor
By far the best instructors here at Newstead! I actually look forward to Pilates when I come here. The screens also make the workout super easy to follow and the instructors have the best eye for letting you know if you can improve your position for a better result! Highly, highly recommend.
Meagan Bebendorf
I have thoroughly enjoyed Studio Pilates. I have in the past struggled to commit to an exercise routine but have finally found a class that fits. I enjoy the accountability and the small group atmosphere, which results in more one on one direction from the instructors. Pilates in general is on the more expensive side, but I believe this is worth the money. I would highly recommend to others.
Ashleigh Griffin