https://gymnearme.net.au/backend/profiles/get_profiles?gym_id=5531&include_types=1&include_classes=1&include_features=1&include_social=1&include_memberships=1&include_offers=1&include_hours=1&include_reviews=1&include_google_place=1&include_average_review=1&return_url=1
Category
Gym

Martial Arts

Womens Only Gym
Opening Hours
Mon: 05:45 - 20:15
Tue: 05:45 - 20:15
Wed: 05:45 - 20:15
Thu: 05:45 - 20:15
Fri: 05:45 - 17:30
Sat: 07:15 - 11:45
Sun: 07:30 - 11:30
Membership Plans Available at Studio Pilates International Norwood
Studio Pilates Norwood offers 6 classes for $60 with an expiry of 2 weeks, 1 class per month for $30, 10 classes for $25 each with an expiry of 3 months, 25 classes for $23 each with an expiry of 6 months, and 50 classes for $21 each with an expiry of 12 months.
| Plan | Description | Price |
| --- | --- | --- |
| Starter Pack | | $60 - |
| Casual | | $30 - monthly |
| 10 Pack | | $25 - monthly |
| 25 Pack | | $23 - monthly |
| 50 Pack | | $21 - monthly |
About Studio Pilates International Norwood
Looking for the ultimate pilates experience in your city? Find one of our Studio Pilates studio's near you. We look forward to seeing you soon.
High energy, 40 minute Pilates reformer classes, inspiring beats and a luxe workout space.
Fast paced, intense classes that deliver incredible total body sculpting workouts to challenge you mentally + physically. Every. Single. Time.
Innovation, world class instructors and ever-changing workouts keep your body guessing and give you the results you want. Fast.
It's everything you want in a workout, and nothing you'd expect.
See what makes Studio Pilates International Norwood the Best Gym in Town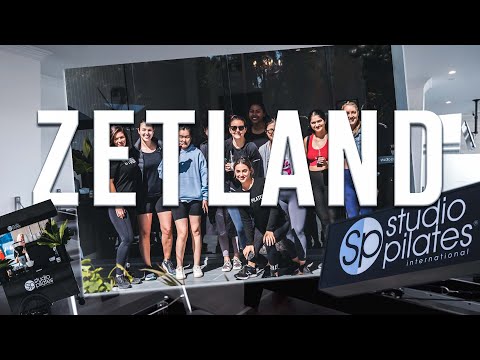 Experience the energy and community at Studio Pilates International Norwood.
See our certified trainers in action and get a feel for the energy and community at our gym. Watch now and come experience the difference at Norwood.
Get a feel for the lively and supportive atmosphere that sets Studio Pilates International Norwood apart from other gyms in Norwood
See firsthand the dedication and passion of our certified trainers as they guide and inspire members to reach their fitness goals.
Map
Enquire and view gym prices at Studio Pilates International Norwood. No obligation to join.
Customer Reviews
Studio Pilates Norwood is a fantastic place to get fit and stay healthy. Customers love the professional and friendly staff, the modern and clean facilities, and the variety of classes and personal training options available. The instructors are knowledgeable and attentive, providing tailored support and guidance to ensure that each individual gets the most out of their workout. Customers also appreciate the screens that show them how to do the exercises correctly and the fact that the classes are well-structured and challenging.
The classes are suitable for all fitness levels, from beginners to experienced athletes, and the instructors are always encouraging and motivating. Customers also love the convenience of being able to book classes online and the fact that the studio is always clean and COVID-safe.
Overall, customers are thrilled with their experience at Studio Pilates Norwood and highly recommend it to anyone looking to get fit and stay healthy. They love the friendly atmosphere, the knowledgeable instructors, and the challenging yet rewarding workouts.
I thought my past injuries were going to inhibit my ability to attend Studio Pilates but I was proven wrong. The staff have been fantastic with providing alternative exercises, they are very present and motivational. Wish I had started this years ago, I've woken up some dormant muscles and feeling so much more agile in such a short period of time.
Lisa Barone
Really supportive, friendly and helpful group of instructors. I really like having the screens all around to show me how to do the movement and that means the instructors are free to correct technique and cheer you on during the really hard exercises! I've been going for a month now and already noticed a huge improvement in my strength and mental well-being! Love it here :)
Frances Peters
As a total beginner with Pilates, I have found the experience of attending Studio Pilates to be a blend of challenges for the mind and body. I am still amazed at the variety of ways a reformer can be used, and how it supports your body to build strength. All of the instructors I have encountered have been attentive and supportive of my lack of knowledge and ability with the skills required. The classes are well-structured with plenty of guidance. The studio itself is clean and minimalist so the concentration needed for the exercises can be the focus,. This type of Pilates suits me well, due to the flexibility of booking on line and the number of classes offered. I am sure this will help me to become stronger and have more balance and energy to get through the working week.
Julie James