https://gymnearme.net.au/backend/profiles/get_profiles?gym_id=5514&include_types=1&include_classes=1&include_features=1&include_social=1&include_memberships=1&include_offers=1&include_hours=1&include_reviews=1&include_google_place=1&include_average_review=1&return_url=1
Category
Gym

Martial Arts

Womens Only Gym
Opening Hours
Mon: 05:45 - 20:45
Tue: 05:45 - 19:45
Wed: 05:00 - 19:45
Thu: 05:45 - 19:45
Fri: 05:45 - 18:15
Sat: 06:30 - 11:15
Sun: 07:30 - 00:00
Membership Plans Available at Studio Pilates International Oxley
Studio Pilates Oxley offers 6 classes for $60 with a 2 week expiry, 10 classes for $260 with a 3 month expiry, 25 classes for $600 with a 6 month expiry, and 50 classes for $1050 with a 12 month expiry.
| Plan | Description | Price |
| --- | --- | --- |
| Starter Pack | | $60 - |
| Casual | | $30 - monthly |
| 10 Pack | | $26 - monthly |
| 25 Pack | | $24 - monthly |
| 50 Pack | | $21 - monthly |
About Studio Pilates International Oxley
Looking for the ultimate pilates experience in your city? Find one of our Studio Pilates studio's near you. We look forward to seeing you soon.
High energy, 40 minute Pilates reformer classes, inspiring beats and a luxe workout space.
Fast paced, intense classes that deliver incredible total body sculpting workouts to challenge you mentally + physically. Every. Single. Time.
Innovation, world class instructors and ever-changing workouts keep your body guessing and give you the results you want. Fast.
It's everything you want in a workout, and nothing you'd expect.
See what makes Studio Pilates International Oxley the Best Gym in Town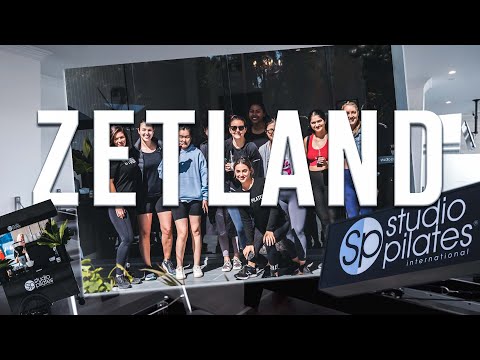 Experience the energy and community at Studio Pilates International Oxley.
See our certified trainers in action and get a feel for the energy and community at our gym. Watch now and come experience the difference at Oxley.
Get a feel for the lively and supportive atmosphere that sets Studio Pilates International Oxley apart from other gyms in Oxley
See firsthand the dedication and passion of our certified trainers as they guide and inspire members to reach their fitness goals.
Map
Enquire and view gym prices at Studio Pilates International Oxley. No obligation to join.
Customer Reviews
Studio Pilates Oxley is a fantastic place to get fit and stay healthy. Customers love the flexibility of classes, variety of workouts, and supportive instructors. The studio is calming and lux, and the small class size allows for individual attention from the staff. The instructors are attentive and make sure everyone is working out safely and getting the most out of the session.
The equipment is in great condition and there is plenty of parking just outside the studio. The staff are friendly, welcoming, and accommodating, and they make sure everyone gets the most out of their workout. The classes are 45 minutes and scheduled at good times, and the booking system is easy to use.
The workouts are challenging and varied, and the instructors are dynamic, present, and helpful. They take the time to explain every exercise and make sure everyone is doing the exercises correctly. Customers always leave feeling invigorated and glad they went, and they can see results quickly. Highly recommended!
I am absolutely loving Oxley Studio Pilates. The studio itself is gorgeous. So calming and lux. But the thing I like the most is the small class size and the attention you get from the staff. They watch over you to ensure you are working out safely and get the most out of the session. I'm in my 50s with tendon issues and I really do feel in safe hands here.
Angela O'Malia
I purchased the pack of 6 classes as the introductory offer. Each one of those 6 classes had a different workout. Love how the instructors are so attentive and are constantly checking with everyone and ensuring the technique is correct. I was so impressed by all the instructors and their attentiveness that I decided to buy the 25 class pack. So far it's been a great experience and I always look forward to my class. I feel valued and the instructors are interested in supporting me at Oxley Studio Pilates.
Nabeela Furtado