https://gymnearme.net.au/backend/profiles/get_profiles?gym_id=5535&include_types=1&include_classes=1&include_features=1&include_social=1&include_memberships=1&include_offers=1&include_hours=1&include_reviews=1&include_google_place=1&include_average_review=1&return_url=1
Category
Gym

Martial Arts

Womens Only Gym
Opening Hours
Mon: 05:45 - 20:15
Tue: 05:45 - 20:15
Wed: 05:45 - 20:15
Thu: 05:45 - 20:15
Fri: 05:45 - 20:15
Sat: 05:45 - 20:15
Sun: 05:45 - 20:15
Membership Plans Available at Studio Pilates International Richmond
Studio Pilates Richmond offers 6 classes for $60 with an expiry of 2 weeks, 1 class per month for $27 per month, 10 classes for $24 per class with an expiry of 3 months, 25 classes for $22 per class with an expiry of 6 months, and 50 classes for $20 per class with an expiry of 12 months.
| Plan | Description | Price |
| --- | --- | --- |
| Starter Pack | | $60 - |
| Casual | | $27 - monthly |
| 10 Pack | | $24 - monthly |
| 25 Pack | | $22 - monthly |
| 50 Pack | | $20 - monthly |
About Studio Pilates International Richmond
Looking for the ultimate pilates experience in your city? Find one of our Studio Pilates studio's near you. We look forward to seeing you soon.
High energy, 40 minute Pilates reformer classes, inspiring beats and a luxe workout space.
Fast paced, intense classes that deliver incredible total body sculpting workouts to challenge you mentally + physically. Every. Single. Time.
Innovation, world class instructors and ever-changing workouts keep your body guessing and give you the results you want. Fast.
It's everything you want in a workout, and nothing you'd expect.
See what makes Studio Pilates International Richmond the Best Gym in Town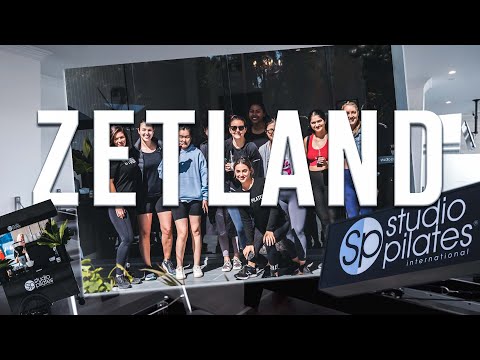 Experience the energy and community at Studio Pilates International Richmond.
See our certified trainers in action and get a feel for the energy and community at our gym. Watch now and come experience the difference at Richmond.
Get a feel for the lively and supportive atmosphere that sets Studio Pilates International Richmond apart from other gyms in Richmond
See firsthand the dedication and passion of our certified trainers as they guide and inspire members to reach their fitness goals.
Map
Enquire and view gym prices at Studio Pilates International Richmond. No obligation to join.
Customer Reviews
Studio Pilates Richmond is a fantastic place to start your Pilates journey. Customers love the welcoming atmosphere and the professional and friendly instructors who are always there to guide and support them. The studio is beautifully fitted out and meticulously clean, providing a great environment to challenge yourself. The classes are well presented and the instructors are attentive and encouraging, making sure you get the most out of your workout.
The instructors are knowledgeable and take the time to suggest minor adjustments that intensify the workout. They also check in with customers after classes to see if their body has any soreness and gather feedback. The studio also offers a range of class times, making it easy to fit a workout into a busy schedule.
Customers also love the video set up and premium equipment, as well as the personalised treatment they receive. They feel that they are making progress in a short amount of time and are enjoying the high energy workouts. The instructors are motivating and supportive, and the studio is always keeping an eye on customers to ensure they are doing the exercises correctly. All in all, Studio Pilates Richmond is an excellent place to start your Pilates journey.
The teaching mode here is very special. The students follow the screen and the coach helps the students correct their actions. The coaches are very patient, friendly and professional. I have finished 6 classes, and each class has new training actions to stimulate the muscles of the body. The next day after the exercise, there is always a feeling of muscle soreness, which is very effective. I really enjoy every class here.
Anna Yang
I have had the most amazing introduction to Pilates at the Richmond studio. All the women that work here have made me feel soo welcome and loved. The studio itself is very clean and a beautiful environment. The classes are great with the instructors always there to make sure you get the most out of yourself. Love love loved it. X
Sheree Allan
Studio Pilates Richmond has been absolutely incredible. I was nervous to start something new due to a number of existing health issues, but the instructors have been so knowledgeable, attentive and caring. I feel really supported in each class, the instructors always go out of their way to make sure the exercise is comfortable for me and my existing issues. I also really love the environment and how comfortable I feel (something that I don't often feel in a gym or other exercise based spaces) I would recommend this Studio to anyone, honestly can't fault it!
Alice Waugh
As a 40 something male, who has just had operations on both knees, I was somewhat nervous after signing up for my introduction session. Hayley and the team could not have been any better in welcoming me and making sure I was comfortable. They are super professional, motivating and fantastic instructors. I highly recommend Studio Pilates to anyone considering Pilates.
Shaun Warry