https://gymnearme.net.au/backend/profiles/get_profiles?gym_id=5518&include_types=1&include_classes=1&include_features=1&include_social=1&include_memberships=1&include_offers=1&include_hours=1&include_reviews=1&include_google_place=1&include_average_review=1&return_url=1
Category
Gym

Martial Arts

Womens Only Gym
Classes
Yoga

Pilates

Group Classes
Opening Hours
Mon: 05:45 - 00:00
Tue: 05:00 - 00:00
Wed: 05:45 - 00:00
Thu: 05:45 - 00:00
Fri: 05:45 - 00:00
Sat: 06:30 - 10:45
Sun: 07:15 - 10:00
Membership Plans Available at Studio Pilates International Sandgate
Studio Pilates Sandgate offers 6 classes for $60 with an expiry of 2 weeks, 1 class per month for $30, 10 classes for $26 each with an expiry of 3 months, 25 classes for $24 each with an expiry of 6 months, and 50 classes for $21 each with an expiry of 12 months.
| Plan | Description | Price |
| --- | --- | --- |
| Starter Pack | | $60 - |
| Casual | | $30 - monthly |
| 10 Pack | | $26 - monthly |
| 25 Pack | | $24 - monthly |
| 50 Pack | | $21 - monthly |
About Studio Pilates International Sandgate
Looking for the ultimate pilates experience in your city? Find one of our Studio Pilates studio's near you. We look forward to seeing you soon.
High energy, 40 minute Pilates reformer classes, inspiring beats and a luxe workout space.
Fast paced, intense classes that deliver incredible total body sculpting workouts to challenge you mentally + physically. Every. Single. Time.
Innovation, world class instructors and ever-changing workouts keep your body guessing and give you the results you want. Fast.
It's everything you want in a workout, and nothing you'd expect.
See what makes Studio Pilates International Sandgate the Best Gym in Town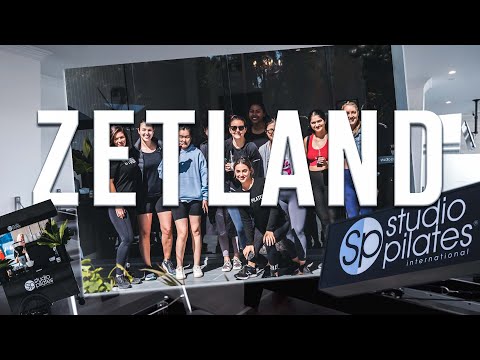 Experience the energy and community at Studio Pilates International Sandgate.
See our certified trainers in action and get a feel for the energy and community at our gym. Watch now and come experience the difference at Sandgate.
Get a feel for the lively and supportive atmosphere that sets Studio Pilates International Sandgate apart from other gyms in Sandgate
See firsthand the dedication and passion of our certified trainers as they guide and inspire members to reach their fitness goals.
Map
Enquire and view gym prices at Studio Pilates International Sandgate. No obligation to join.
Customer Reviews
Studio Pilates Sandgate is an amazing place to get fit and stay healthy. Customers love the friendly and encouraging staff, the beautiful studio, and the high standard of cleanliness. The instructors are dedicated to helping customers gain confidence and master the technique, and they are always willing to adjust the exercises to fit all levels of fitness. The classes are challenging but achievable, and the staff are always there to guide customers through the workout and help them to achieve their goals.
The studio is also well-equipped with top quality reformers and other equipment, and the booking system is easy to use. Customers also appreciate the flexible times and the fact that they can book in for the times they can go. The 6 pass trial pass is a great way to get started, and the packages are well priced.
Overall, customers love the Studio Pilates Sandgate experience and highly recommend it. They feel energised, happy, and more confident with in themselves after attending classes. The staff are friendly, supportive, and professional, and they take the time to get to know customers and their fitness goals and limitations. Customers also appreciate the fact that the classes are not easy, but the staff will tell them "it is not meant to be easy, if it was we are not doing it right".
I attend a gym on a regular basis and did not think Pilates would be too challenging. I find Pilates a good compliment to my strength training as it focuses on the smaller, stabiliser muscles. It is much harder than I expected, however the instructors are very good adjusting the exercises to fit all levels of fitness. Whether you are very fit, or very out of shape, this is the studio for you. It is a friendly, welcoming, and non-judgmental environment for you to become your best self.
Daniel Mason