https://gymnearme.net.au/backend/profiles/get_profiles?gym_id=5485&include_types=1&include_classes=1&include_features=1&include_social=1&include_memberships=1&include_offers=1&include_hours=1&include_reviews=1&include_google_place=1&include_average_review=1&return_url=1
Category
Gym

Martial Arts

Womens Only Gym
Opening Hours
Mon: 06:00 - 20:00
Tue: 06:00 - 20:00
Wed: 06:00 - 20:00
Thu: 06:00 - 20:00
Fri: 06:00 - 20:00
Sat: 08:00 - 17:30
Sun: 08:00 - 17:30
Membership Plans Available at Studio Pilates International Surry Hills
Studio Pilates Surry Hills offers a Starter Pack of 6 classes that expire in 2 weeks for $60, a Casual Pack of 1 class per month for $35 per month, a 10 Pack of 10 classes that expire in 3 months for $27 per class, a 25 Pack of 25 classes that expire in 6 months for $25 per class, and a 50 Pack of 50 classes that expire in 12 months for $23 per class.
| Plan | Description | Price |
| --- | --- | --- |
| Starter Pack | | $60 - |
| Casual | | $35 - monthly |
| 10 Pack | | $27 - monthly |
| 25 Pack | | $25 - monthly |
| 50 Pack | | $23 - monthly |
About Studio Pilates International Surry Hills
Looking for the ultimate pilates experience in your city? Find one of our Studio Pilates studio's near you. We look forward to seeing you soon.
High energy, 40 minute Pilates reformer classes, inspiring beats and a luxe workout space.
Fast paced, intense classes that deliver incredible total body sculpting workouts to challenge you mentally + physically. Every. Single. Time.
Innovation, world class instructors and ever-changing workouts keep your body guessing and give you the results you want. Fast.
It's everything you want in a workout, and nothing you'd expect.
See what makes Studio Pilates International Surry Hills the Best Gym in Town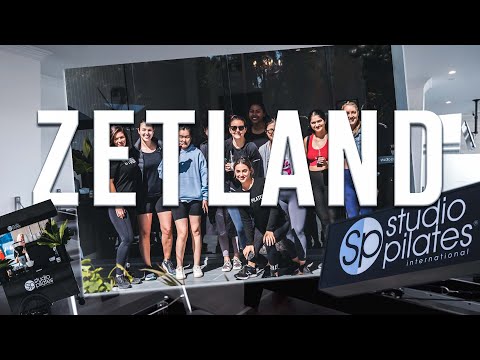 Experience the energy and community at Studio Pilates International Surry Hills.
See our certified trainers in action and get a feel for the energy and community at our gym. Watch now and come experience the difference at Surry Hills.
Get a feel for the lively and supportive atmosphere that sets Studio Pilates International Surry Hills apart from other gyms in Surry Hills
See firsthand the dedication and passion of our certified trainers as they guide and inspire members to reach their fitness goals.
Map
Enquire and view gym prices at Studio Pilates International Surry Hills. No obligation to join.
Customer Reviews
Studio Pilates Surry Hills is a fantastic place to get a great workout and build strength. Customers love the welcoming atmosphere and the attentive instructors who are always on hand to provide guidance and support. The classes are tailored to suit individual needs and the instructors are always willing to adjust exercises to ensure that everyone is getting the most out of their workout.
The studio is modern and well-equipped, with motivating challenges and excellent guest speakers to keep customers interested. The classes are fun and challenging, and the instructors are friendly and supportive. Customers have commented on the great community atmosphere and the diverse mix of ages and genders that attend the classes.
The studio also offers personal training options and rehabilitation programs for those with injuries. Katherine, the senior instructor, is highly praised for her passion and dedication to educating everyone and creating a supportive community. Customers have commented on the positive results they have seen after attending classes, and the studio is highly recommended for anyone looking for a great workout.
Today I completed my 200th class since the Studio opened last year. I have really embraced Pilates at the Surry Hills Studio, it is a great space to work on your fitness. I have loved Carol's classes, she is a great teacher and very patient. Mary and Karl are also super friendly and helpful. The people who attend regularly are a lovely community and well done to Katherine for fostering that. I love that my husband and three friends also come with me, it is good motivation to attend regularly.
Jodene Jackson
Highly recommend to everyone! A very welcoming community and the nicest instructors- love them all! They push me to be my best. I can't imagine starting my weekdays without it. Have seen changes in my body and tone, and love that you get so much one on one instruction in classes plus the tvs to guide you through! The studio is always very clean and super stylish. Katherine has done a great job at building a welcoming community and having great staff work for her Don't think about trying it - just do it!
Louise McArthur
Love studio Pilates Surry hills! Katherine and the team are really amazing, they really take care of you and keep checking in on you even after you leave the studio and keep motivating you. The classes are great fun and they pay a lot of attention to each and every person to make sure you're doing the exercises properly as well . Love their energy , enthusiasm and care!
pari malia