https://gymnearme.net.au/backend/profiles/get_profiles?gym_id=5522&include_types=1&include_classes=1&include_features=1&include_social=1&include_memberships=1&include_offers=1&include_hours=1&include_reviews=1&include_google_place=1&include_average_review=1&return_url=1
Category
Gym

Martial Arts

Womens Only Gym
Opening Hours
Mon: 05:45 - 19:00
Tue: 05:00 - 19:00
Wed: 05:45 - 19:00
Thu: 05:00 - 19:00
Fri: 05:00 - 18:15
Sat: 06:30 - 11:00
Sun: 07:30 - 17:15
Membership Plans Available at Studio Pilates International Toowong
Studio Pilates Toowong offers a Starter Pack of 6 classes that expire in 2 weeks for $60, a Casual Pack of 1 class per month for $30 per month, a 10 Pack of 10 classes that expire in 3 months for $26 per class, a 25 Pack of 25 classes that expire in 6 months for $24 per class, and a 50 Pack of 50 classes that expire in 12 months for $21 per class.
| Plan | Description | Price |
| --- | --- | --- |
| Starter Pack | | $60 - |
| Casual | | $30 - monthly |
| 10 Pack | | $26 - monthly |
| 25 Pack | | $24 - monthly |
| 50 Pack | | $21 - monthly |
About Studio Pilates International Toowong
Looking for the ultimate pilates experience in your city? Find one of our Studio Pilates studio's near you. We look forward to seeing you soon.
High energy, 40 minute Pilates reformer classes, inspiring beats and a luxe workout space.
Fast paced, intense classes that deliver incredible total body sculpting workouts to challenge you mentally + physically. Every. Single. Time.
Innovation, world class instructors and ever-changing workouts keep your body guessing and give you the results you want. Fast.
It's everything you want in a workout, and nothing you'd expect.
See what makes Studio Pilates International Toowong the Best Gym in Town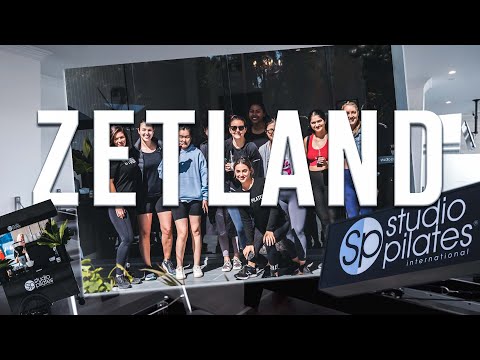 Experience the energy and community at Studio Pilates International Toowong.
See our certified trainers in action and get a feel for the energy and community at our gym. Watch now and come experience the difference at Toowong.
Get a feel for the lively and supportive atmosphere that sets Studio Pilates International Toowong apart from other gyms in Toowong
See firsthand the dedication and passion of our certified trainers as they guide and inspire members to reach their fitness goals.
Map
Enquire and view gym prices at Studio Pilates International Toowong. No obligation to join.
Customer Reviews
Studio Pilates Toowong is a fantastic place to get a great workout. Customers love the skilled and supportive instructors, the clean and spacious workout room, and the variety of classes that concentrate on toning different parts of the body each session. The instructors are very knowledgeable and helpful, and they provide different levels of movement for the same exercise for those who are more advanced. The studio is also very clean and modern, with good equipment and great instructors.
The classes are also very convenient, with multiple classes a day so it's easy to find a convenient time. The instructors are always positive and motivating, and they take the time to come around and check your form to make sure you're getting the most out of your workout. The small class sizes are also great, as it allows for more individual attention and assistance.
The staff at Studio Pilates Toowong are also very friendly and supportive. They provide individual attention and assistance so you can learn how to do every exercise properly. They also customise some workouts for those with injuries or other special needs. Customers always come out feeling great after class, and they can feel their body changing and getting stronger. Highly recommended!
Been doing Pilates here for a few months now and definitely noticed both a positive physical and mental difference :) The instructors are all very knowledgeable and kind. The environment is very non judgmental and having the workout on the screen allows you to really get the most of each workout. I strongly recommend for anyone who wants to change up their workout routine or is new to exercising!
Yueyao Lin
I love the clean spacious workout room, and Pilates routine that concentrates on toning different parts of your body each session. Because it changes every session, it does not feel repetitive and gives me an element of surprise every time. And the routines work as I can feel the change in my body. Initially I was only going to try out a few times but I ended up continuing with the classes.
Wei Ling