https://gymnearme.net.au/backend/profiles/get_profiles?gym_id=5523&include_types=1&include_classes=1&include_features=1&include_social=1&include_memberships=1&include_offers=1&include_hours=1&include_reviews=1&include_google_place=1&include_average_review=1&return_url=1
Category
Gym

Martial Arts

Womens Only Gym
Opening Hours
Mon: 05:00 - 18:45
Tue: 05:00 - 18:45
Wed: 05:45 - 18:45
Thu: 05:00 - 18:45
Fri: 05:00 - 17:45
Sat: 00:00 - 11:15
Sun: 00:00 - 10:15
Membership Plans Available at Studio Pilates International Wellington Point
Studio Pilates Wellington Point offers 6 classes for $60 with an expiry of 2 weeks, 1 class per month for $27 per month, 10 classes for $26 per class with an expiry of 3 months, 25 classes for $24 per class with an expiry of 6 months, and 50 classes for $21 per class with an expiry of 12 months.
| Plan | Description | Price |
| --- | --- | --- |
| Starter Pack | | $60 - |
| Casual | | $27 - monthly |
| 10 Pack | | $26 - monthly |
| 25 Pack | | $24 - monthly |
| 50 Pack | | $21 - monthly |
About Studio Pilates International Wellington Point
Looking for the ultimate pilates experience in your city? Find one of our Studio Pilates studio's near you. We look forward to seeing you soon.
High energy, 40 minute Pilates reformer classes, inspiring beats and a luxe workout space.
Fast paced, intense classes that deliver incredible total body sculpting workouts to challenge you mentally + physically. Every. Single. Time.
Innovation, world class instructors and ever-changing workouts keep your body guessing and give you the results you want. Fast.
It's everything you want in a workout, and nothing you'd expect.
See what makes Studio Pilates International Wellington Point the Best Gym in Town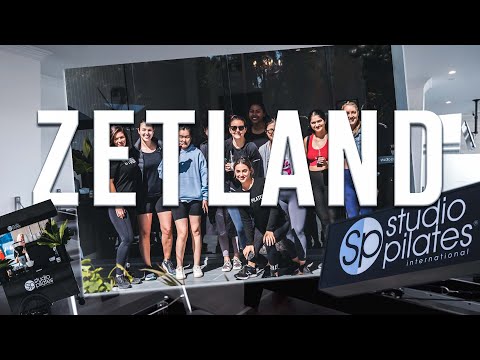 Experience the energy and community at Studio Pilates International Wellington Point.
See our certified trainers in action and get a feel for the energy and community at our gym. Watch now and come experience the difference at Wellington Point.
Get a feel for the lively and supportive atmosphere that sets Studio Pilates International Wellington Point apart from other gyms in Wellington Point
See firsthand the dedication and passion of our certified trainers as they guide and inspire members to reach their fitness goals.
Map
Enquire and view gym prices at Studio Pilates International Wellington Point. No obligation to join.
Customer Reviews
Studio Pilates Wellington Point is a fantastic place to get fit and stay healthy. Customers love the convenience of the timetable, the quality of the equipment, the friendly and knowledgeable instructors, and the variety of classes available. The small class size and personal attention from the instructors make it a great option for those who want to get the most out of their workout. Customers also appreciate the clean and organised environment, and the fact that the instructors are always on hand to help with technique and to ensure no injuries are aggravated.
The reformer Pilates classes are particularly popular, with customers noting the difference in their body and mood after just a few classes. The instructors are praised for their patience and dedication to helping customers reach their goals, and for pushing them to challenge themselves. Customers also love the atmosphere of the studio, with the instructors being warm, welcoming and friendly.
Overall, customers are thrilled with their experience at Studio Pilates Wellington Point. They love the convenience, the quality of the classes, the friendly staff, and the results they are seeing. It is a great way to get fit, tone up and improve overall health and wellbeing.
Absolutely love this place. The timetable works for me being a full-time working mum and looking after 2 children with school and daycare drop-off. I find this easy on my body and really enjoy the teachers and the workout. The time goes do fast i find i never look at my watch to see how much longer i have! Its a great session!
Victoria Hayward
I started here just over 1 month ago and I'm loving it. The studio is lovely (love the view out of the windows when doing the arm workouts!), quality equipment, and friendly and knowledgeable instructors. I'm definitely noticing a difference in my body and my mood since starting here. Looking forward to my next class!
Ruth
Taking that first step and booking a class at Studio Pilates Wellington Point wasn't hard, i knew it was going to make me feel good and if i could push myself to continue with classes i knew it would eventually transform not only my body but how i feel, how i think and how much more i want for myself in regards to health. After several classes i still have a long way to go as far as transforming my body but immediately how i feel, think and want for my health kicked in and its all positive. Its all made easier with friendly professional staff who know each persons limits and can keep a class flowing while giving you alternate exercises if you are carrying an injury or are struggling . Pushing myself to continue with classes is the last thing on my mind now, finding time to do more classes is my obstacle now . I've played sports and many forms of training but Pilates , i believe is the best for working core strength which is the heart beat of all forms of physical exercise , it starts there.
jack horrigan
Love my Studio Pilates classes and feel so much better after going! Always a great variety of exercises and is a full body workout. The team at the Wellington Point studio are always fun, helpful and really know their stuff. It's also a fantastic timetable with plenty of classes available.
Alex Dawkins