https://gymnearme.net.au/backend/profiles/get_profiles?gym_id=5524&include_types=1&include_classes=1&include_features=1&include_social=1&include_memberships=1&include_offers=1&include_hours=1&include_reviews=1&include_google_place=1&include_average_review=1&return_url=1
Category
Gym

Martial Arts

Womens Only Gym
Classes
Pilates

Personal Trainers

Circuit
Opening Hours
Mon: 05:30 - 19:30
Tue: 05:30 - 19:30
Wed: 05:30 - 19:30
Thu: 05:30 - 19:30
Fri: 05:30 - 17:30
Sat: 06:30 - 10:30
Sun: 07:30 - 10:30
Membership Plans Available at Studio Pilates International West End
Studio Pilates West End offers 6 classes for $60 with an expiry of 2 weeks, 1 class per month for $30, 10 classes for $26 each with an expiry of 3 months, 25 classes for $24 each with an expiry of 6 months, and 50 classes for $21 each with an expiry of 12 months.
| Plan | Description | Price |
| --- | --- | --- |
| Starter Pack | | $60 - |
| Casual | | $30 - monthly |
| 10 Pack | | $26 - monthly |
| 25 Pack | | $24 - monthly |
| 50 Pack | | $21 - monthly |
About Studio Pilates International West End
Looking for the ultimate pilates experience in your city? Find one of our Studio Pilates studio's near you. We look forward to seeing you soon.
High energy, 40 minute Pilates reformer classes, inspiring beats and a luxe workout space.nnFast paced, intense classes that deliver incredible total body sculpting workouts to challenge you mentally + physically. Every. Single. Time.nnInnovation, world class instructors and ever-changing workouts keep your body guessing and give you the results you want. Fast.nnItu2019s everything you want in a workout, and nothing youu2019d expect.
See what makes Studio Pilates International West End the Best Gym in Town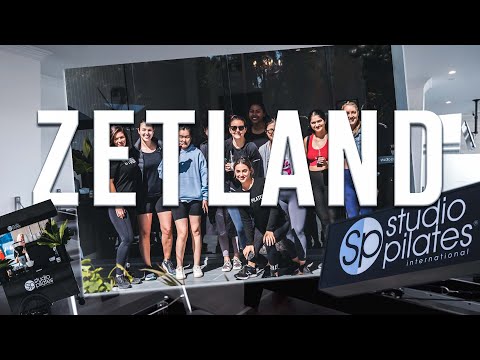 Experience the energy and community at Studio Pilates International West End.
See our certified trainers in action and get a feel for the energy and community at our gym. Watch now and come experience the difference at West End.
Get a feel for the lively and supportive atmosphere that sets Studio Pilates International West End apart from other gyms in West End
See firsthand the dedication and passion of our certified trainers as they guide and inspire members to reach their fitness goals.
Map
Enquire and view gym prices at Studio Pilates International West End. No obligation to join.
Customer Reviews
Studio Pilates West End is a fantastic place to get a great workout. Customers love the friendly and knowledgeable staff, the modern and clean facilities, and the convenient location. The instructors are attentive and helpful, offering guidance and corrections to ensure that customers are getting the most out of their workout. They also provide pre-recorded workouts to ensure that the quality of the classes are consistent and easy to follow.nnCustomers also appreciate the flexibility of the reformer, which allows them to set the reformer to work as hard as they want or take it easier if they need to. The instructors are also very encouraging and motivating, pushing customers to step outside of their comfort zone and achieve their fitness goals.nnThe studio is also very welcoming and inclusive, with classes suitable for all abilities. Customers also appreciate the convenience of the app, which makes it easy to book classes in advance. Overall, customers love the Studio Pilates experience and highly recommend it to anyone looking for a challenging and rewarding workout.
Iu2019ve been attending classes here 3x a week for 3 weeks now, the instructors have been so great and supportive. I definitely feel like the instructors at this studio know what theyu2019re talking about and are good at giving corrections. Class times have been really suitable for me and the customer service has been above and beyond with making up for missed classes and booking in new passes :)
Sophia Finch