https://gymnearme.net.au/backend/profiles/get_profiles?gym_id=5525&include_types=1&include_classes=1&include_features=1&include_social=1&include_memberships=1&include_offers=1&include_hours=1&include_reviews=1&include_google_place=1&include_average_review=1&return_url=1
Category
Gym

Martial Arts

Womens Only Gym
Opening Hours
Mon: 05:30 - 19:30
Tue: 05:30 - 19:30
Wed: 05:30 - 19:30
Thu: 05:30 - 19:30
Fri: 05:30 - 13:00
Sat: 07:30 - 11:30
Sun: 07:30 - 10:30
Membership Plans Available at Studio Pilates International Wynnum
Studio Pilates Wynnum offers a Starter Pack of 6 classes that expire in 2 weeks for $60, a Casual Pack of 1 class per month for $30 per month, a 10 Pack of 10 classes that expire in 3 months for $26 per class, a 25 Pack of 25 classes that expire in 6 months for $24 per class, and a 50 Pack of 50 classes that expire in 12 months for $21 per class.
| Plan | Description | Price |
| --- | --- | --- |
| Starter Pack | | $60 - |
| Casual | | $30 - monthly |
| 10 Pack | | $26 - monthly |
| 25 Pack | | $24 - monthly |
| 50 Pack | | $21 - monthly |
About Studio Pilates International Wynnum
Looking for the ultimate pilates experience in your city? Find one of our Studio Pilates studio's near you. We look forward to seeing you soon.
High energy, 40 minute Pilates reformer classes, inspiring beats and a luxe workout space.
Fast paced, intense classes that deliver incredible total body sculpting workouts to challenge you mentally + physically. Every. Single. Time.
Innovation, world class instructors and ever-changing workouts keep your body guessing and give you the results you want. Fast.
It's everything you want in a workout, and nothing you'd expect.
See what makes Studio Pilates International Wynnum the Best Gym in Town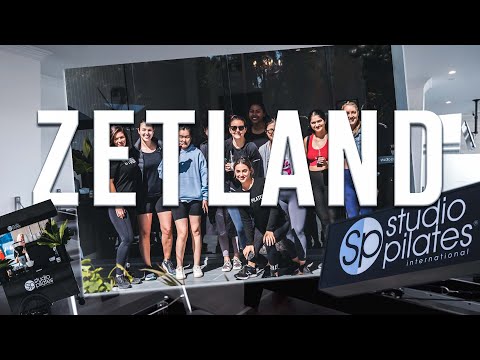 Experience the energy and community at Studio Pilates International Wynnum.
See our certified trainers in action and get a feel for the energy and community at our gym. Watch now and come experience the difference at Wynnum.
Get a feel for the lively and supportive atmosphere that sets Studio Pilates International Wynnum apart from other gyms in Wynnum
See firsthand the dedication and passion of our certified trainers as they guide and inspire members to reach their fitness goals.
Map
Enquire and view gym prices at Studio Pilates International Wynnum. No obligation to join.
Customer Reviews
Studio Pilates Wynnum is a top-notch Pilates studio that offers a wide range of classes and personal training options. Customers love the high-quality equipment, the friendly and knowledgeable staff, and the comfortable and inviting atmosphere. The instructors are highly experienced and make sure that everyone gets the most out of their workout. They are also very patient and helpful with newcomers, making sure that they understand the exercises and equipment. Customers also appreciate the 6 class for $60 offer, as well as the pay-as-you-go option. The studio is also open 7 days a week, making it easy to fit in a workout. Customers have also praised the variety of workouts and the fact that they can feel their muscles toning up after each class. Overall, customers are extremely satisfied with their experience at Studio Pilates Wynnum and highly recommend it.
Everything with Studio Pilates is first class. Excellent standard of equipment, presentation, and environment. Instructors are high level and very caring. I have never tried Reformer Pilates before and was amazed at the overall experience with these guys. Thank you Lana, for your wonderful customer service experience. Highly recommend the 6 class for $60 offer. I loved it.
Sam Tornatore
Glad I joined! I felt extremely nervous joining as I have never done pilates before and also recently having a baby. From the first initial enquiry of looking to join up until now the support from Studio Pilates Wynnum team has been incredible. I have now completed the starter pack and purchased a further more 25 class pack. I look forward to every class I go to. :)
Jane Rasmussen
Loving Studio Pilates Wynnum! Just completed the 6 classes for $60 (what a great deal!) and selected a package that suits me. I hadn't even seen a Reformer "machine" and was a little nervous about my ability, however, the fabulous instructors are extremely patient and help every step of the way. I highly recommend Studio Pilates Wynnum and can already feel the difference. Gotta go - I have a class in 35 minutes!
Julie McIntosh