https://gymnearme.net.au/backend/profiles/get_profiles?gym_id=5138&include_types=1&include_classes=1&include_features=1&include_social=1&include_memberships=1&include_offers=1&include_hours=1&include_reviews=1&include_google_place=1&include_average_review=1&return_url=1
Category
Gym

HIIT

Boxing

Martial Arts
Opening Hours
Mon: 05:30 - 00:00
Tue: 05:30 - 00:00
Wed: 05:30 - 00:00
Thu: 05:30 - 00:00
Fri: 05:30 - 10:00
Sat: 00:00 - 10:00
Sun: 00:00 - 10:00
Membership Plans Available at UBX Ascot Vale
Ubx Training Ascot Vale offers three different membership plans: Basic ($50/month), Premium ($75/month), and Elite ($100/month). Each plan offers access to different levels of fitness classes, personal training sessions, and gym equipment.
About UBX Ascot Vale
We are UBX [You-Box]: world-class boxing workouts, ready when you are. UBX delivers a unique mix of boxing and strength training across a 12 round circuit. Six of the rounds include boxing exercises, whether that's bagwork or one-on-one padwork with a coach. The other six rounds include a combination of functional strength, cardio and conditioning movements. Each day is different and members can start their workout at any time they like. Co-founded in Australia by four-time world champion boxer Danny Green and fitness entrepreneur Tim West, UBX now has over 90 boutique gyms across Australia, New Zealand and Singapore, with more gyms opening in the United Kingdom and United States in 2022. Claim your FREE trial today via our website.
See what makes UBX Ascot Vale the Best Gym in Town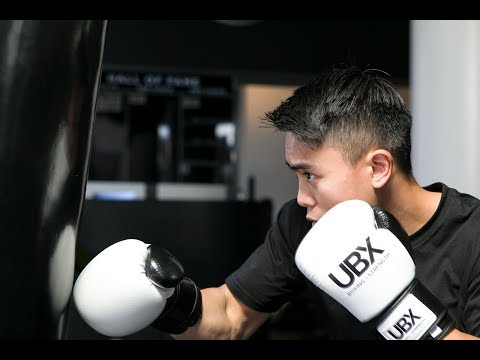 Experience the energy and community at UBX Ascot Vale.
See our certified trainers in action and get a feel for the energy and community at our gym. Watch now and come experience the difference at Ascot Vale.
Get a feel for the lively and supportive atmosphere that sets UBX Ascot Vale apart from other gyms in Ascot Vale
See firsthand the dedication and passion of our certified trainers as they guide and inspire members to reach their fitness goals.
Map
Enquire and view gym prices at UBX Ascot Vale. No obligation to join.
Customer Reviews
UBX Training Ascot Vale is a fantastic gym that offers a wide range of classes and personal training options. Customers love the friendly and motivating trainers, the variety of workouts, and the clean and sparkly new facilities. The 12 rounds of 3 minutes make the workouts go quickly and the trainers are always encouraging and supportive of individual goals. Customers also appreciate the professionalism of the trainers and the fact that they take care to teach correct technique. The gym also has great security and parking, and the opening times are convenient. All in all, customers are highly satisfied with their experience at UBX Training Ascot Vale and would highly recommend it to others.
To me this goes to the very question of who you are as a business and as a simple human. It was 7pm at night after driving for 2 hours I just pulled to the side to ask very politely to us their bathroom. This was met with a very condescending lie that there was no toilet on the premises….what happened to common decency…also think the tone that was taken was because I was a young girl and had something to do with my race. there are better gyms out there with better manners too.
F Newton