https://gymnearme.net.au/backend/profiles/get_profiles?gym_id=5170&include_types=1&include_classes=1&include_features=1&include_social=1&include_memberships=1&include_offers=1&include_hours=1&include_reviews=1&include_google_place=1&include_average_review=1&return_url=1
Category
Gym

HIIT

Boxing

Martial Arts
Classes
Boxing

Dance

Group Classes

Functional Studio
Opening Hours
Mon: 05:30 - 00:00
Tue: 05:30 - 00:00
Wed: 05:30 - 00:00
Thu: 05:30 - 00:00
Fri: 05:30 - 00:00
Sat: 00:00 - 10:00
Sun: Closed
Membership Plans Available at UBX Aspley
FLEXI (2): Pay $110 every two weeks for no contract and no commitment.
3 MONTH (2): Pay $98 every two weeks for a minimum term of 3 months.
10 Pass: Pay $299 upfront for 10 classes.
| Plan | Description | Price |
| --- | --- | --- |
| FLEXI (2) | | $110 - fortnightly |
| 3 MONTH (2) | | $98 - fortnightly |
| 10 Pass | Up Front payment for 10 classes | $299 - fortnightly |
About UBX Aspley
We are UBX [You-Box]: world-class boxing workouts, ready when you are. UBX delivers a unique mix of boxing and strength training across a 12 round circuit. Six of the rounds include boxing exercises, whether that's bagwork or one-on-one padwork with a coach. The other six rounds include a combination of functional strength, cardio and conditioning movements. Each day is different and members can start their workout at any time they like. Co-founded in Australia by four-time world champion boxer Danny Green and fitness entrepreneur Tim West, UBX now has over 90 boutique gyms across Australia, New Zealand and Singapore, with more gyms opening in the United Kingdom and United States in 2022. Claim your FREE trial today via our website.
See what makes UBX Aspley the Best Gym in Town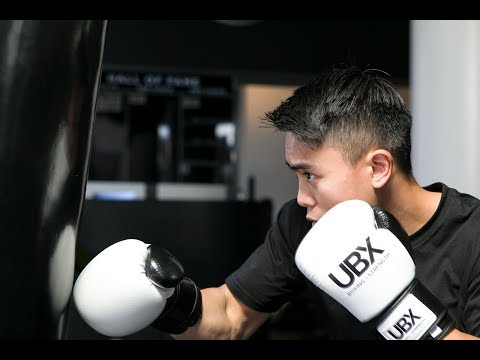 Experience the energy and community at UBX Aspley.
See our certified trainers in action and get a feel for the energy and community at our gym. Watch now and come experience the difference at Aspley.
Get a feel for the lively and supportive atmosphere that sets UBX Aspley apart from other gyms in Aspley
See firsthand the dedication and passion of our certified trainers as they guide and inspire members to reach their fitness goals.
Map
Enquire and view gym prices at UBX Aspley. No obligation to join.
Customer Reviews
UBX Training Aspley is a fantastic gym that caters to all ages and fitness levels. The team at UBX Aspley are incredibly welcoming and supportive, and they go above and beyond to ensure that everyone gets the best out of their training. The coaches are highly knowledgeable and experienced, and they are always willing to modify exercises to suit individual needs. The gym also offers a great community atmosphere, with members forming strong friendships and encouraging each other to reach their goals.
The gym also offers great flexibility, with no set classes and the ability to jump in on any round at any time. The trainers are also very accommodating, with Erin being a mum herself and understanding the needs of parents. The members are also very friendly and supportive, creating a great atmosphere.
Overall, customers love UBX Training Aspley for its supportive and encouraging environment, knowledgeable and experienced coaches, and great community atmosphere. The gym is also very flexible, with no set classes and the ability to jump in on any round at any time. The trainers are also very accommodating, with Erin being a mum herself and understanding the needs of parents. Customers also appreciate the strong friendships they have formed with other members, and the encouragement they receive to reach their goals.
Fantastic gym! The team at UBX Aspley are amazing. Every session is challenging but you get to work at your own pace. If you feel unsure about the exercises the coaches will help or find an alternative that suit you. I highly recommend this gym for any age group at any fitness level.
Gretchen Bennett
The team at UBX Aspley are fantastic. They were very welcoming when my old gym closed and I joined at short notice. It's more than just a gym, they get to know you (and your injuries) and modify the sessions to suit. They arrange also fun activities outside the gym too. The support is amazing!!
Melissa Tyrie
I recently joined UBX after doing not much at all for a good couple of years + and have been paying physically and mentally for that. I am a few weeks in and have already noticed big changes again to both and for the better. I love that there are no class times as this is really helping me get there (no excuses) and get a really good workout done. The staff are super friendly, welcoming and great at keeping you motivated at all times. It really does feel like its own little community and I'm really enjoying my workouts and how I'm starting to feel again.
Lina Lawler-Adams
So grateful for finding this awesome community of people - lead by Erin and Byron (along with Dane). Hard to not turn this into a novel really. Whilst navigating a separation this place became my happy place, and was just what I needed, at the right time. And it continues to be just what I need. Not your usual gym that is for sure. The environment as soon as you walk in the door is like nothing I have ever experienced before anywhere else - and it is filled with the most awesome club members.
Charmaine Vailepa
Great gym! The trainers are friendly, fun and professional. Erin and Byron are always there to help and modify exercises depending on your need and ability. I have tried different gyms but never felt like it was for me until I started here. Everyday there is a new whole body workout, that has made me fitter and stronger in just a few weeks. Even my kids enjoy coming here! I can set them up with homework at the tables available, get my workout done before heading off to my kids' extracurricular activities. A gym where everyone feels welcome!
Martina Mooyman