https://gymnearme.net.au/backend/profiles/get_profiles?gym_id=5141&include_types=1&include_classes=1&include_features=1&include_social=1&include_memberships=1&include_offers=1&include_hours=1&include_reviews=1&include_google_place=1&include_average_review=1&return_url=1
Category
Gym

HIIT

Boxing

Martial Arts
Classes
Boxing

Martial Arts

Group Classes
Opening Hours
Mon: 05:30 - 00:00
Tue: 05:30 - 00:00
Wed: 05:30 - 00:00
Thu: 05:30 - 00:00
Fri: 05:30 - 00:00
Sat: 00:00 - 11:00
Sun: Closed
Membership Plans Available at UBX Balaclava
The Ubx Training Balaclava is available with no contract for $69/week, or with a 3 month minimum term for $59/week, or with a 6 month minimum term for $49/week.
| Plan | Description | Price |
| --- | --- | --- |
| FLEXI (1) | | $69 - weekly |
| 3 MONTH (1) | | $59 - weekly |
| 6 MONTH (1) | | $49 - weekly |
About UBX Balaclava
We are UBX [You-Box]: world-class boxing workouts, ready when you are. UBX delivers a unique mix of boxing and strength training across a 12 round circuit. Six of the rounds include boxing exercises, whether that's bagwork or one-on-one padwork with a coach. The other six rounds include a combination of functional strength, cardio and conditioning movements. Each day is different and members can start their workout at any time they like. Co-founded in Australia by four-time world champion boxer Danny Green and fitness entrepreneur Tim West, UBX now has over 90 boutique gyms across Australia, New Zealand and Singapore, with more gyms opening in the United Kingdom and United States in 2022. Claim your FREE trial today via our website.
See what makes UBX Balaclava the Best Gym in Town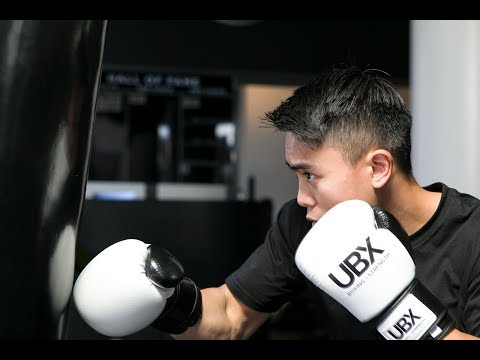 Experience the energy and community at UBX Balaclava.
See our certified trainers in action and get a feel for the energy and community at our gym. Watch now and come experience the difference at Balaclava.
Get a feel for the lively and supportive atmosphere that sets UBX Balaclava apart from other gyms in Balaclava
See firsthand the dedication and passion of our certified trainers as they guide and inspire members to reach their fitness goals.
Map
Enquire and view gym prices at UBX Balaclava. No obligation to join.
Customer Reviews
Ubx Training Balaclava is a fantastic gym that offers a unique and enjoyable workout experience. Customers love the no-set class times, structured training program, 6-week cycles, and the variety of exercises available. The staff are friendly, knowledgeable, and passionate, and they are always willing to help and motivate customers to reach their fitness goals. The Myzone HR monitor is also a great feature, as it provides immediate feedback and extra motivation. Customers also appreciate the 1-on-1 boxing training, which helps to improve their technique and confidence. The gym is always clean and the tunes are always pumping, making it a great atmosphere to work out in. Everyone is always so welcoming and encouraging, and customers feel like they are part of a community. 12RND Balaclava is highly recommended for anyone looking to improve their fitness in an encouraging environment.
I've been training at UBX Balaclava since early 2020 after years of mixed yo-yo motivation & results at various gyms and programs. The biggest draw cards include: - no set class times, so you can jump in and get to work straight away (within open hours). - structured training program and 6-week cycles, but also plenty of variety with exercises everyday so you don't get bored. Really takes a lot of guesswork out, knowing that I just have to follow what's set for that day. - Each station has a TV that shows you how to perform each set of movements. So no scratching your head trying to figure out what you're meant to be doing. - Myzone HR monitor: it's optional but worth getting this for the immediate feedback + extra motivation to push a bit harder. If you can measure it, you can fix it. - working 1-1 with the trainers to improve my boxing technique. They're all great to get along with and will help you get better. Overall it's the highlight of my day to be able to come in, train hard and make progress with my boxing and general strength & conditioning.
Mark Chan
Have been going to UBX balaclava for a year now and still loving it!! The workouts are different every session and cater for all fitness levels. Joel and the boys are always so helpful, friendly and welcoming. They are always there to help you improve your boxing techniques and are always so motivating! So glad to be part of this gym.
Ciara Mccormack
I've just recently joined 12rnd fitness in Balclava and I absolutely love it! It's great that there are no allocated class times, so you can rock up when it suits you, and I feel like I'm always in for a good workout as soon as I get to the studio. All the trainers are so friendly too - you always get a bit on one on one time with each of them to top up some more boxing skills. I couldn't recommend this place enough!
Rebecca Darbon
We've just started, and it's been such a great experience. The team is positive and encouraging, always helping when they can. I'm a total rookie, no idea what I'm doing and they are just the best! We even get up before work to go training. It's a lifestyle change and we look forward to these new healthy lifestyle changes. Super happy with 12RND Balaclava. Try it - you won't regret it. Thanks guys!
Alicia Zych
Only new to 12 rounds in balaclava, boxing is something I have always wanted to try. Really enjoying it and always get a great workout in. The workouts are catered to all fitness levels. All of the staff have been very friendly helpfull and really supportive. Everyone including members have been so welcoming also. Would highly recommend!! So glad I signed up!
grace bruen