https://gymnearme.net.au/backend/profiles/get_profiles?gym_id=5161&include_types=1&include_classes=1&include_features=1&include_social=1&include_memberships=1&include_offers=1&include_hours=1&include_reviews=1&include_google_place=1&include_average_review=1&return_url=1
Category
Gym

HIIT

Boxing

Martial Arts
Classes
Boxing

Dance

Group Classes
Opening Hours
Mon: 00:00 - 00:00
Tue: 00:00 - 00:00
Wed: 00:00 - 00:00
Thu: 00:00 - 00:00
Fri: 00:00 - 10:00
Sat: 00:00 - 10:00
Sun: Closed
Membership Plans Available at UBX Belconnen
For 275 dollars, you can get 10 classes at Ubx Training Belconnen, which will help you stay fit and healthy.
| Plan | Description | Price |
| --- | --- | --- |
| 10 Pass | Up Front payment for 10 classes | $275 - |
About UBX Belconnen
We are UBX [You-Box]: world-class boxing workouts, ready when you are. UBX delivers a unique mix of boxing and strength training across a 12 round circuit. Six of the rounds include boxing exercises, whether that's bagwork or one-on-one padwork with a coach. The other six rounds include a combination of functional strength, cardio and conditioning movements. Each day is different and members can start their workout at any time they like. Co-founded in Australia by four-time world champion boxer Danny Green and fitness entrepreneur Tim West, UBX now has over 90 boutique gyms across Australia, New Zealand and Singapore, with more gyms opening in the United Kingdom and United States in 2022. Claim your FREE trial today via our website.
See what makes UBX Belconnen the Best Gym in Town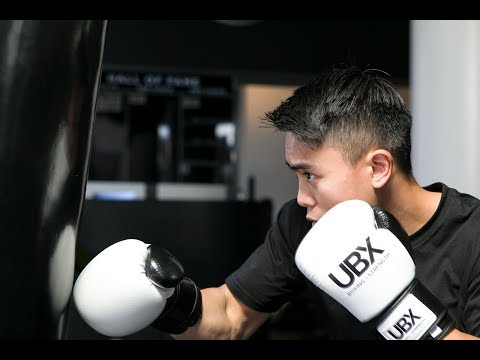 Experience the energy and community at UBX Belconnen.
See our certified trainers in action and get a feel for the energy and community at our gym. Watch now and come experience the difference at Belconnen.
Get a feel for the lively and supportive atmosphere that sets UBX Belconnen apart from other gyms in Belconnen
See firsthand the dedication and passion of our certified trainers as they guide and inspire members to reach their fitness goals.
Map
Enquire and view gym prices at UBX Belconnen. No obligation to join.
Customer Reviews
UBX Training Belconnen is an amazing gym that offers a unique and enjoyable workout experience. Customers love the welcoming and supportive atmosphere, the knowledgeable and friendly coaches, and the variety of workouts that are available. The gym is designed to cater to all fitness levels, with coaches who are always willing to provide personal motivation and help to reach individual goals. The gym also offers a great community of members who are always encouraging and supportive of each other. Customers also appreciate the fact that there are no set class times, so they can just turn up and jump on a station. The coaches are also great at providing hands-on feedback and adjustments, and the music and atmosphere are always pumping. Finally, customers love the MyZone screens which display real-time heart rate, calories and intensity. All in all, UBX Training Belconnen is a life-changing gym experience that customers highly recommend.
UBX Belconnen is so much more than a gym. It truly is a community who've got your best interests at heart, who want to see you succeed (whatever success looks like for you) and who wants you to have fun each and every time you walk in. It's like the WA of gyms - always there when you need. I love the variety of workouts, the banter with the trainers, and that there are no start times. The pumping tracks, the mental challenges and the tips on my form. Even better - from day dot, I've never felt like a stranger or a number. I'm part of the crew. Come join us - you won't regret it.
Jodes S
When I first saw UBX Belconnen on the internet, I found it very interesting because it looked so different from other regular gyms so I decided to go there and see myself. What I love the most about UBX Belconnen is that I found the screens-on-the-wall design very clever. You can go and start your training whenever you want within the opening hours so there is no requirement for you to be there on certain class hours. Constantly changing the location of the equipment and the moves on screens ensures that you do not do the same workout all the time. The coaches are very knowledgeable and supportive. So I am very happy that I decided to start this gym. I would definitely recommend it to anyone who loves exercising and socializing.
Ela G. OZDEMIR
UBX Belconnen is by far the best workout around. Being a little more mature in years I was initially concerned about my ability - but I walked in to a team of awesome coaches who encourage and support; and who monitor and adjust exercises to acknowledge injuries/ ability. I'm fitter than I have been in 20 years and love going - especially at 5am! It is an all round experience with an amazing community of people from all walks of life and shapes and sizes who build up each other! Highly recommended
Letitia Deborah Van Stralen
The absolute best gym, could not recommend enough! Such an incredible vibe and the most amazing atmosphere! The team make you feel comfortable yet constantly challenge you, everyone is so supportive of each other, it truly is an amazing community to be apart of! Forever grateful for finding this gym!
sophia khuaja
I love this gym. Workouts are fun and as challenging as you want them to be. Coaches are great - friendly, knowledgeable, will push you and have a laugh. They've always got your back and will change exercises for you to allow for any injuries you might have. And finally, the community is the best - friendly, supportive and just good to have around while you do your thing and train.
Kamini Davenport