https://gymnearme.net.au/backend/profiles/get_profiles?gym_id=5207&include_types=1&include_classes=1&include_features=1&include_social=1&include_memberships=1&include_offers=1&include_hours=1&include_reviews=1&include_google_place=1&include_average_review=1&return_url=1
Category
Gym

HIIT

Boxing

Martial Arts
Classes
Boxing

Dance

Functional Studio
Opening Hours
Mon: 00:00 - 00:00
Tue: 00:00 - 00:00
Wed: 00:00 - 00:00
Thu: 00:00 - 00:00
Fri: 00:00 - 00:00
Sat: 00:00 - 10:30
Sun: Closed
Membership Plans Available at UBX Blacktown
With Ubx Training Blacktown, you can pay $110 per fortnight with no contract, or pay $588 upfront for 3 months of training.
| Plan | Description | Price |
| --- | --- | --- |
| FLEXI (2) | | $110 - |
| 3 MONTHS UP FRONT | | $588 - |
About UBX Blacktown
UBX's mission is to become the largest boxing community in the world. UBX
delivers a unique mix of boxing and strength training across a 12 round circuit.
Each day is different and members can start their workout at any time they like.
Founded by four-time world champion boxer Danny Green and tech and fitness
entrepreneur Tim West in 2016, the brand now has over 90 boutique gyms
across Australia, New Zealand and Singapore, with plans to launch in the United
Kingdom and United States in 2022. We've combined the benefits of having
a personal trainer with the excitement and motivation of a group fitness class.
Ready to get started? Your first workout is free, simply contact us and we'll find a
day that works for you.
See what makes UBX Blacktown the Best Gym in Town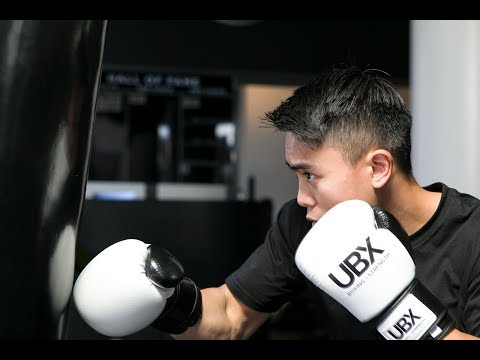 Experience the energy and community at UBX Blacktown.
See our certified trainers in action and get a feel for the energy and community at our gym. Watch now and come experience the difference at Blacktown.
Get a feel for the lively and supportive atmosphere that sets UBX Blacktown apart from other gyms in Blacktown
See firsthand the dedication and passion of our certified trainers as they guide and inspire members to reach their fitness goals.
Map
Enquire and view gym prices at UBX Blacktown. No obligation to join.
Customer Reviews
UBX Training Blacktown is a fantastic gym that offers a unique and enjoyable experience for all its members. The gym has a great community atmosphere, with friendly and supportive trainers and members who make everyone feel welcome. The trainers, Sylvia and Levy, are highly experienced and knowledgeable, and they are dedicated to helping each individual reach their fitness goals. They provide one-on-one coaching in a group environment, and the workouts are always different and challenging. The gym also offers no set class times, so members can work out at their own pace and convenience.
The gym also has great facilities and equipment, and members have praised the cleanliness and security of the gym. The value for money is unbeatable, and members have seen great results in a short time period. The gym also offers boxing classes, which are a great way to get fit and have fun at the same time.
Overall, UBX Training Blacktown is an amazing gym that offers a great atmosphere and excellent training. The trainers are passionate and dedicated to helping each individual reach their goals, and the members are supportive and friendly. The gym is also very convenient, with no set class times and great value for money. Highly recommended!
I've never done boxing before in my life but I can say that I have fallen in love because of UBX Blacktown! The workouts are challenging but the trainers are there to push you through it and give amazing guidance. I've seen such good results and I actually look forward to training, cannot recommend this more highly!
Lana Au
It's always about the people for me when training and the coaches at UBX Blacktown does not disappoint. They are proactive in helping you achieve your goals and are supportive, fun and engaging to be with. I love that UBX's workouts are different every time and no set class times means i can rock up, smash my workout and achieve my goals on my time, pace and convenience. A coach works with you every time you come! 100% would recommend this gem!
Michael lam
Been working out here for 10 months absolutely best gym I've ever train at. Always a different workout every time I go so you're not stuck doing the same thing. Trainers are very genuine and accommodating to all fitness levels and actually want to know how your doing. The members are very welcoming and very supportive of each other and it's just the type of gym you look forward to going
tyler dunstan
Love walking into 12RND Blacktown to see only the best motivating team (Sylvia and Levy) that gives you energy to do your work out. The coaches are professionals that assist you throughout the session and they help smash your fitness goals! Another bonus is the no class timetable so you are never running late! Also kid friendly! HIGHLY RECOMMENDED!
Sadie Iskandar