https://gymnearme.net.au/backend/profiles/get_profiles?gym_id=5146&include_types=1&include_classes=1&include_features=1&include_social=1&include_memberships=1&include_offers=1&include_hours=1&include_reviews=1&include_google_place=1&include_average_review=1&return_url=1
Category
Gym

HIIT

Boxing

Martial Arts
Classes
Boxing

Dance

Group Classes

Functional Studio

HIIT
Opening Hours
Mon: 05:30 - 00:00
Tue: 05:30 - 00:00
Wed: 05:30 - 00:00
Thu: 05:30 - 00:00
Fri: 05:30 - 00:00
Sat: 00:00 - 11:00
Sun: Closed
Membership Plans Available at UBX Caroline Springs
For 275 dollars, you can get 10 classes at Ubx Training Caroline Springs, which will help you stay fit and healthy.
| Plan | Description | Price |
| --- | --- | --- |
| 10 Pass | Up Front payment for 10 classes | $275 - |
About UBX Caroline Springs
UBX's mission is to become the largest boxing community in the world. UBX
delivers a unique mix of boxing and strength training across a 12 round circuit.
Each day is different and members can start their workout at any time they like.
Founded by four-time world champion boxer Danny Green and tech and fitness
entrepreneur Tim West in 2016, the brand now has over 90 boutique gyms
across Australia, New Zealand and Singapore, with plans to launch in the United
Kingdom and United States in 2022. We've combined the benefits of having
a personal trainer with the excitement and motivation of a group fitness class.
Ready to get started? Your first workout is free, simply contact us and we'll find a
day that works for you.
See what makes UBX Caroline Springs the Best Gym in Town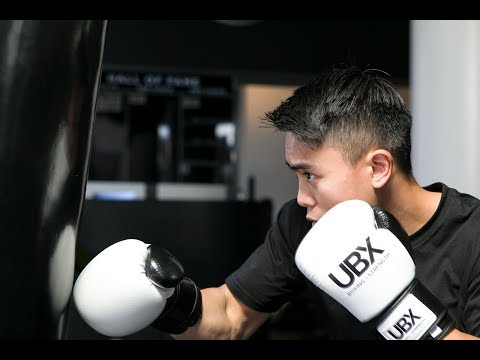 Experience the energy and community at UBX Caroline Springs.
See our certified trainers in action and get a feel for the energy and community at our gym. Watch now and come experience the difference at Caroline Springs.
Get a feel for the lively and supportive atmosphere that sets UBX Caroline Springs apart from other gyms in Caroline Springs
See firsthand the dedication and passion of our certified trainers as they guide and inspire members to reach their fitness goals.
Map
Enquire and view gym prices at UBX Caroline Springs. No obligation to join.
Customer Reviews
Ubx Training Caroline Springs is a fantastic gym that offers a wide range of classes and personal training options. Customers love the friendly and supportive atmosphere created by the team of trainers, who are patient, knowledgeable and motivating. The gym is well-equipped with the latest equipment and the flexible opening times make it easy to fit a workout into your day.
Customers have praised the trainers for their dedication and hard work, as well as the welcoming and positive vibes of the gym. They have also commented on the one-on-one boxing sessions, the boxing circuit routines that change daily, and the fact that there is no set start or finish time.
The gym is suitable for all fitness levels and the team are always on hand to help and encourage members to reach their fitness goals. 12RND Caroline Springs has become a second home for many customers, who have seen positive changes in their physical and mental health since joining. They have also praised the flexibility of the no set class times, which makes it easier to fit a workout into their busy schedules.
This place is amazing!! I have been training with Frank and his team of trainers for a year now. To say that this place is amazing an understatement. I have been training with UBX in conjunction with my weights training. They have helped me keep my cardio on point as well as assisting in my weight loss goals and achieving goals I never thought were achievable. The staff and members are awesome they make you feel like you are part of a family not a gym. So if you are after a gym to train where you feel like you are welcome at every session then UBX Caroline Springs is the place you want to be. Frank, Elyse and his team, you guys have created a great gym and am so privileged to be apart of it.
Jason Sultana
Absolutely loving the time I'm spending at ubx Caroline springs. When I signed up I only planned to do 3-4 workouts a week. So far doing 6 early mornings. Loving the atmosphere from the trainers and members there each day I'm training. Such amazing, friendly and helpful staff that are making the transition back into fitness so much easier than I expected. Will continue to push myself further with the assistance of the trainers to achieve the goals I'm setting.
tracy Esdaile
Frank and the team are so dedicated and friendly that it was a pleasure training there. The boxing circuit routines changed daily and the one on one boxing was the highlight of my training. No start or finish time was also a bonus on my busy schedule. 5 star fir me or anyone looking to achieve muscle strength surrounded by positive vibes.. Well done Frank
Nancy Tedesco