https://gymnearme.net.au/backend/profiles/get_profiles?gym_id=5176&include_types=1&include_classes=1&include_features=1&include_social=1&include_memberships=1&include_offers=1&include_hours=1&include_reviews=1&include_google_place=1&include_average_review=1&return_url=1
Category
Gym

HIIT

Boxing

Martial Arts
Classes
Boxing

Dance

Group Classes

Functional Studio
Opening Hours
Mon: 05:30 - 00:00
Tue: 05:30 - 00:00
Wed: 05:30 - 00:00
Thu: 05:30 - 00:00
Fri: 05:30 - 10:00
Sat: 00:00 - 10:00
Sun: Closed
Membership Plans Available at UBX Clifton Beach
Ubx Training Clifton Beach offers a range of fitness classes at different prices, with each class offering different activities to help you stay fit and healthy.
About UBX Clifton Beach
We are UBX [You-Box]: world-class boxing workouts, ready when you are. UBX delivers a unique mix of boxing and strength training across a 12 round circuit. Six of the rounds include boxing exercises, whether that's bagwork or one-on-one padwork with a coach. The other six rounds include a combination of functional strength, cardio and conditioning movements. Each day is different and members can start their workout at any time they like. Co-founded in Australia by four-time world champion boxer Danny Green and fitness entrepreneur Tim West, UBX now has over 90 boutique gyms across Australia, New Zealand and Singapore, with more gyms opening in the United Kingdom and United States in 2022. Claim your FREE trial today via our website.
See what makes UBX Clifton Beach the Best Gym in Town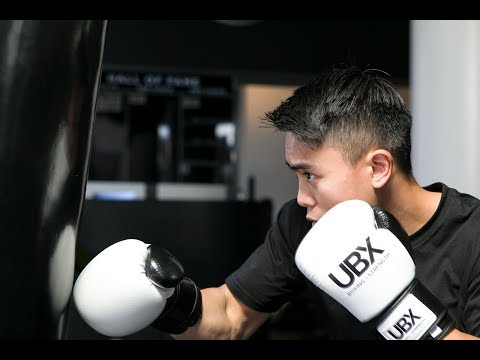 Experience the energy and community at UBX Clifton Beach.
See our certified trainers in action and get a feel for the energy and community at our gym. Watch now and come experience the difference at Clifton Beach.
Get a feel for the lively and supportive atmosphere that sets UBX Clifton Beach apart from other gyms in Clifton Beach
See firsthand the dedication and passion of our certified trainers as they guide and inspire members to reach their fitness goals.
Map
Enquire and view gym prices at UBX Clifton Beach. No obligation to join.
Customer Reviews
Ubx Training Clifton Beach is a fantastic gym that offers a unique and enjoyable fitness experience. Customers love the self-paced, functional training and boxing inspired classes that are available, as well as the highly qualified and caring trainers who are always on hand to provide support and accountability. The atmosphere and vibe of the gym is also highly praised, with many customers feeling welcomed and motivated to keep training. The staff are also commended for their expertise and passion, and for helping customers to gain nutritional knowledge and make positive changes to their diet. Furthermore, the gym is praised for its mix of weights, boxing and cardio, as well as its supportive and adaptable trainers who cater to all skill levels. In short, Ubx Training Clifton Beach is a great gym that offers an enjoyable and rewarding fitness experience.
12 Round Clifton Beach is a great gym featuring functional training and boxing inspired fitness classes…..without the constraints of regular functional style gyms. You turn up, literally any time, and GO! Self paced with regular challenges and support from the highly qualified and caring trainers to keep you accountable. If you're looking for a change….or just want to punch the hell outta things, this is the place on the Cairns northern beaches. Sign up!
Alicia Russell
When I moved to Cairns a couple of months ago I went to check out 12rds Clifton Beach and I was welcomed and made to feel at ease about the boxing training which I had never done before. The coaches are excellent and all about technique and adjusting where necessary. The atmosphere and vibe is great in the club and I always leave feeling motivated to keep training!
rosaria zar
I am typically not a gym person nor have any knowledge of boxing however, I was persuaded to join this gym after multiple people recommended it to me so, I joined with a friend. The staff are exceptional and walked me through the gym at the start which, gave confidence on each of the stations. I am pushed and have seen some amazing results after just 6 weeks. I have more stamina, strength and energy to help me through the day with two kids. I have also gained nutritional knowledge thanks to the experience and passionate staff which, has helped me change me diet. I would highly recommended this gym even , for people with limited experience ( like me ) the only regret I have ...... is not joining sooner . Thanks to the amazing team at 12 RND Clifton Beach !
Teresa Boswell