https://gymnearme.net.au/backend/profiles/get_profiles?gym_id=5177&include_types=1&include_classes=1&include_features=1&include_social=1&include_memberships=1&include_offers=1&include_hours=1&include_reviews=1&include_google_place=1&include_average_review=1&return_url=1
Category
Gym

HIIT

Boxing

Martial Arts
Classes
Boxing

Circuit

Group Classes
Opening Hours
Mon: 00:00 - 00:00
Tue: 00:00 - 00:00
Wed: 00:00 - 00:00
Thu: 00:00 - 00:00
Fri: 00:00 - 10:00
Sat: 00:00 - 10:00
Sun: Closed
Membership Plans Available at UBX Coolum
At Ubx Training Coolum, you can get 3 months of training for $550 or 6 months of training for $1050.
| Plan | Description | Price |
| --- | --- | --- |
| 3 MONTHS UP FRONT | | $550 - |
| 6 MONTHS UPFRONT | | $1050 - |
About UBX Coolum
We are UBX [You-Box]: world-class boxing workouts, ready when you are. UBX delivers a unique mix of boxing and strength training across a 12 round circuit. Six of the rounds include boxing exercises, whether that's bagwork or one-on-one padwork with a coach. The other six rounds include a combination of functional strength, cardio and conditioning movements. Each day is different and members can start their workout at any time they like. Co-founded in Australia by four-time world champion boxer Danny Green and fitness entrepreneur Tim West, UBX now has over 90 boutique gyms across Australia, New Zealand and Singapore, with more gyms opening in the United Kingdom and United States in 2022. Claim your FREE trial today via our website.
See what makes UBX Coolum the Best Gym in Town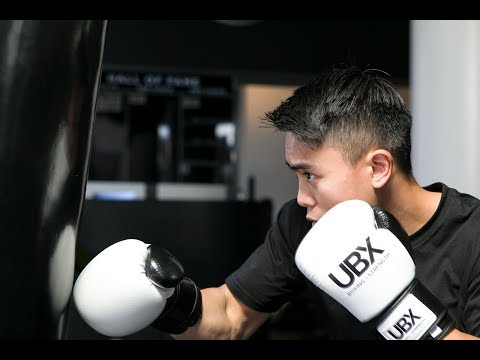 Experience the energy and community at UBX Coolum.
See our certified trainers in action and get a feel for the energy and community at our gym. Watch now and come experience the difference at Coolum.
Get a feel for the lively and supportive atmosphere that sets UBX Coolum apart from other gyms in Coolum
See firsthand the dedication and passion of our certified trainers as they guide and inspire members to reach their fitness goals.
Map
Enquire and view gym prices at UBX Coolum. No obligation to join.
Customer Reviews
Ubx Training Coolum is a fantastic gym that offers a great workout experience for all ages. Customers love the welcoming atmosphere and friendly trainers, who are always willing to help and push them to reach their fitness goals. The gym offers a variety of classes, personal training options, and exercise and training protocols, as well as a range of cardio and weight machines. Customers have praised the convenience of being able to start their workouts anytime, as well as the hard but fun workouts that have helped them to become fitter than ever before. The trainers are also highly praised for their enthusiasm and energy, and for pushing customers to achieve their best. The club manager is also praised for leading the circuit workouts himself. Customers also love the positive vibe and the fact that they can bring their kids to the gym. All in all, Ubx Training Coolum is a great place to get fit and have fun.
This gym has a great vibe, welcoming trainers and a perfect workout of cardio, weights and learning the fundamentals of boxing. Unlike many gyms everyone is super friendly and makes going a little less daunting ☺️ Overall have loved my time here and have received great physical results too - shout out to Conrad, Keiran, Sylvia and the team over the years! Highly recommend for all ages if you are in the area.
Olivia Harrington
I have been at UBX for about 2 years now. I love the convenience of starting anytime, it takes the pressure off my mornings getting the kids out the door etc and means I never miss a workout. Kizz, Sylvia and Conrad are all great support and fun. The workout is HARD, but fantastic. I'm still having fun , haven't gotten bored or sick of it yet! I've been a member of a few gyms over the years and can honestly say I've never felt as fit as I do now , thanks to the team and the UBX workouts.
Claire Corrigan
I have been at 12 rounds for over 1 month now and I can honestly say, if you are thinking about it, JOIN! The vibe at the gym is epic a great way to start the day. I always leave feeling SO good & accomplished. I must make mention of the trainers - Kieran, Hayley & Sylvia as all 3 of them make 12 Rounds Coolum the BEST place to train. They are all unique in their training styles so it helps change up your training each day which is awesome. They hype you up, teach you proper techniques AND push you to achieve your best - I have tried other places locally and the vibe and staff make this the best place. Conrad your business is amazing you should be so proud
J Woodhouse
I have been a member of 12RND Coolum for over two years now and I feel it's time to give my gym another review. You usually meet me in the early mornings, punching a bag, rowing for distance and back chatting to the trainer. 12RND keeps me focused, in shape and in a good mood. The staff are fantastic, super supportive and fun. I love learning boxing combos and hitting the bags. I'm not going to be a prize fighting Ninja but I'm moving with confidence through life and feel amazing. If you want to get fit in a fun gym 12RND Coolum is your place ❤️.
Nicole Maggs