https://gymnearme.net.au/backend/profiles/get_profiles?gym_id=5149&include_types=1&include_classes=1&include_features=1&include_social=1&include_memberships=1&include_offers=1&include_hours=1&include_reviews=1&include_google_place=1&include_average_review=1&return_url=1
Category
Gym

HIIT

Boxing

Martial Arts
Opening Hours
Mon: 00:00 - 00:00
Tue: 00:00 - 00:00
Wed: 00:00 - 00:00
Thu: 00:00 - 00:00
Fri: 00:00 - 00:00
Sat: 00:00 - 10:30
Sun: 00:00 - 10:30
Membership Plans Available at UBX Doreen
Ubx Training Doreen offers two flexible sessions per fortnight for $106, with no contract required.
| Plan | Description | Price |
| --- | --- | --- |
| FLEXI (2) | | $106 - fortnightly |
About UBX Doreen
We are UBX [You-Box]: world-class boxing workouts, ready when you are. UBX delivers a unique mix of boxing and strength training across a 12 round circuit. Six of the rounds include boxing exercises, whether that's bagwork or one-on-one padwork with a coach. The other six rounds include a combination of functional strength, cardio and conditioning movements. Each day is different and members can start their workout at any time they like. Co-founded in Australia by four-time world champion boxer Danny Green and fitness entrepreneur Tim West, UBX now has over 90 boutique gyms across Australia, New Zealand and Singapore, with more gyms opening in the United Kingdom and United States in 2022. Claim your FREE trial today via our website.
See what makes UBX Doreen the Best Gym in Town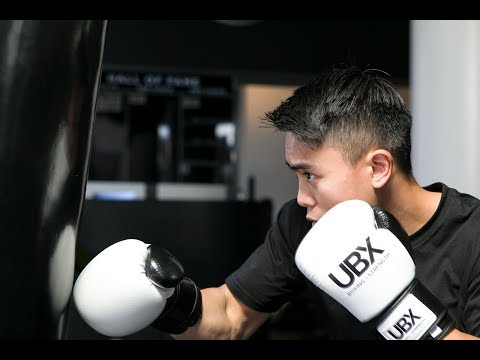 Experience the energy and community at UBX Doreen.
See our certified trainers in action and get a feel for the energy and community at our gym. Watch now and come experience the difference at Doreen.
Get a feel for the lively and supportive atmosphere that sets UBX Doreen apart from other gyms in Doreen
See firsthand the dedication and passion of our certified trainers as they guide and inspire members to reach their fitness goals.
Map
Enquire and view gym prices at UBX Doreen. No obligation to join.
Customer Reviews
UBX Training Doreen is a fantastic gym that has become the normal of many people's lives. The trainers are passionate, energetic, and knowledgeable, and they provide individual support and guidance on form and technique. The atmosphere is friendly and supportive, and the gym has a great vibe. The gym is also very flexible, with no set class times and no pressure to be on time.
The trainers are always happy to help, whether it's advice on getting the results you're after or pushing you that little bit further. They are professional, friendly, and motivating, and they make sure that everyone feels included. The gym also has a great community spirit, and members have made life-long friends here.
The 12RND program is quick and effective, and the equipment is exceptionally clean. The workouts are different every visit, and the knowledgeable trainers make it perfect for all fitness levels. The team is dedicated and always motivating, and they are always there to help and support you. Overall, UBX Training Doreen is an amazing gym that is highly recommended for anyone wanting to improve their health and fitness.
UBX Doreen absolutely LOVE this place it has become the normal of my life now. It is a great gym with a fantastic atmosphere and trainers that are always happy to help, wether it's advise on getting the results your after or pushing you that little bit further. Thank you Rach, Pat and team for helping me be the fittest and healthiest I've ever been. Give it a try you have nothing to lose.
Kallen Walker
Shout out to all the team at UBX Doreen. The individual support that you provide each day at the gym to me and all the crew is second to none. I wouldn't have lasted anywhere else. You push me, you encourage me and I look forward to seeing you all every day. I'm stronger because of your support. Much love ❤️
Kaushalya Arnott
I love the sessions at UBX, the trainers are so friendly and helpful. Whether it's correcting your technique so you perform at your best or pushing you harder so your fitness, strength and agility improve you know you can count on them. I try to do at least 3 sessions a week but it's easy to want to go every day, sometimes twice a day. If you've been looking for a new gym UBX Doreen is the gym for you.
Lisa Muldoon
I've been a member of many gyms over the years but nothing compares to UBX Doreen. The trainers are first class, the support network is second to none and it has become my home away from home. I love how everyone (trainers and members) share in everyone's wins; big or small. Do yourself a favour and check it out, what have you got to loose?? Definitely the place to be!!
Jaclyn Delange
This gym has been a game changer for me. Have been a member of several gyms in the past but have never stuck it out for more than a few months until now. Rach, Pat, the trainers and members have created an environment that is super friendly, accepting, challenging and so much fun. Do yourself and your health and well-being a favour and join today. You won't regret it.
Melanie Lee