https://gymnearme.net.au/backend/profiles/get_profiles?gym_id=5150&include_types=1&include_classes=1&include_features=1&include_social=1&include_memberships=1&include_offers=1&include_hours=1&include_reviews=1&include_google_place=1&include_average_review=1&return_url=1
Category
Gym

HIIT

Boxing

Martial Arts
Classes
Boxing

Martial Arts

Group Classes
Opening Hours
Mon: 05:30 - 00:00
Tue: 05:30 - 00:00
Wed: 05:30 - 00:00
Thu: 05:30 - 00:00
Fri: 05:30 - 00:00
Sat: 00:00 - 11:00
Sun: Closed
Membership Plans Available at UBX Elsternwick
FLEXI (1): Pay $59 per week with no contract.
3 MONTH (1): Pay $55 per week for a minimum of 3 months.
10 Pass: Pay $300 upfront for 10 classes.
| Plan | Description | Price |
| --- | --- | --- |
| FLEXI (1) | | $59 - weekly |
| 3 MONTH (1) | | $55 - weekly |
| 10 Pass | Up Front payment for 10 classes | $300 - weekly |
About UBX Elsternwick
We are UBX [You-Box]: world-class boxing workouts, ready when you are. UBX delivers a unique mix of boxing and strength training across a 12 round circuit. Six of the rounds include boxing exercises, whether that's bagwork or one-on-one padwork with a coach. The other six rounds include a combination of functional strength, cardio and conditioning movements. Each day is different and members can start their workout at any time they like. Co-founded in Australia by four-time world champion boxer Danny Green and fitness entrepreneur Tim West, UBX now has over 90 boutique gyms across Australia, New Zealand and Singapore, with more gyms opening in the United Kingdom and United States in 2022. Claim your FREE trial today via our website.
See what makes UBX Elsternwick the Best Gym in Town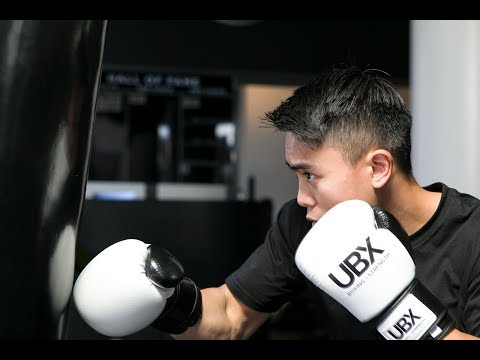 Experience the energy and community at UBX Elsternwick.
See our certified trainers in action and get a feel for the energy and community at our gym. Watch now and come experience the difference at Elsternwick.
Get a feel for the lively and supportive atmosphere that sets UBX Elsternwick apart from other gyms in Elsternwick
See firsthand the dedication and passion of our certified trainers as they guide and inspire members to reach their fitness goals.
Map
Enquire and view gym prices at UBX Elsternwick. No obligation to join.
Customer Reviews
Ubx Training Elsternwick is a fantastic gym that offers a unique and convenient training experience. Customers love the no lock in times and no set class times, allowing them to train when it suits them. The staff are friendly, helpful and knowledgeable, and they take the time to ensure safe training. The workouts are varied and challenging, and the equipment is of a high quality.
The gym has a great atmosphere and a strong sense of community. Customers appreciate the personalised service and the one-on-one coaching they receive. They also love the fact that the workouts are constantly changing and that they can cater to their own goals.
The reviews are overwhelmingly positive, with customers praising the staff, the atmosphere, the equipment, the workouts, and the convenience of the gym. Customers also appreciate the support and encouragement they receive from the trainers, and the fact that they can start training at any time. 12RND Elsternwick is a great gym for anyone looking to get fit, stay healthy, and have fun.
After not exercising for a long time and feeling very unfit, I was a little nervous about getting back into it- but Michael and Nick have been so supportive and inspiring! They push you to do your best and I can see the improvement in my fitness and feel heaps better even after a few months. I love that I can get there what ever time I like and the circuit changes everyday. And it's fun!
Judi
This gym has changed my life. I suffer with anxiety around gym and training, the trainers have been nothing but so accepting and motivating. The team will hold you accountable and ensure that the excercises are appropriate for your level of fitness. The members are so kind and caring! Non judgmental and so motivational. I cannot wait to continue my fitness journey with the crew and continue smashing out goals.
Lee Goldsmith
What a gem. Joined with zero boxing or gym experience (just personal training and sports), and UBX has made me look and feel stronger than I ever have after just 20 sessions. It's made a world of difference to my mental health and fitness motivation. Michael, Becc and Nick all manage to provide so much individual attention and encouragement even on a busy day. The setup is very unique and avoids the awkwardness and lack of structure that discourages me from joining regular gyms. UBX is my happy place, can't stop raving about it, thanks team :)
Madhavi Mohoni
Michael, Becc and Nick - not only great people but awesome trainers. A supportive and fun environment where you improve on your skills and challenge yourself each session. Tonight's shout out to Nick for helping me with my technique and making those instant improvements. Highly recommend UBX Elsternwick if you want to enjoy your workouts and smash your goals.
M C